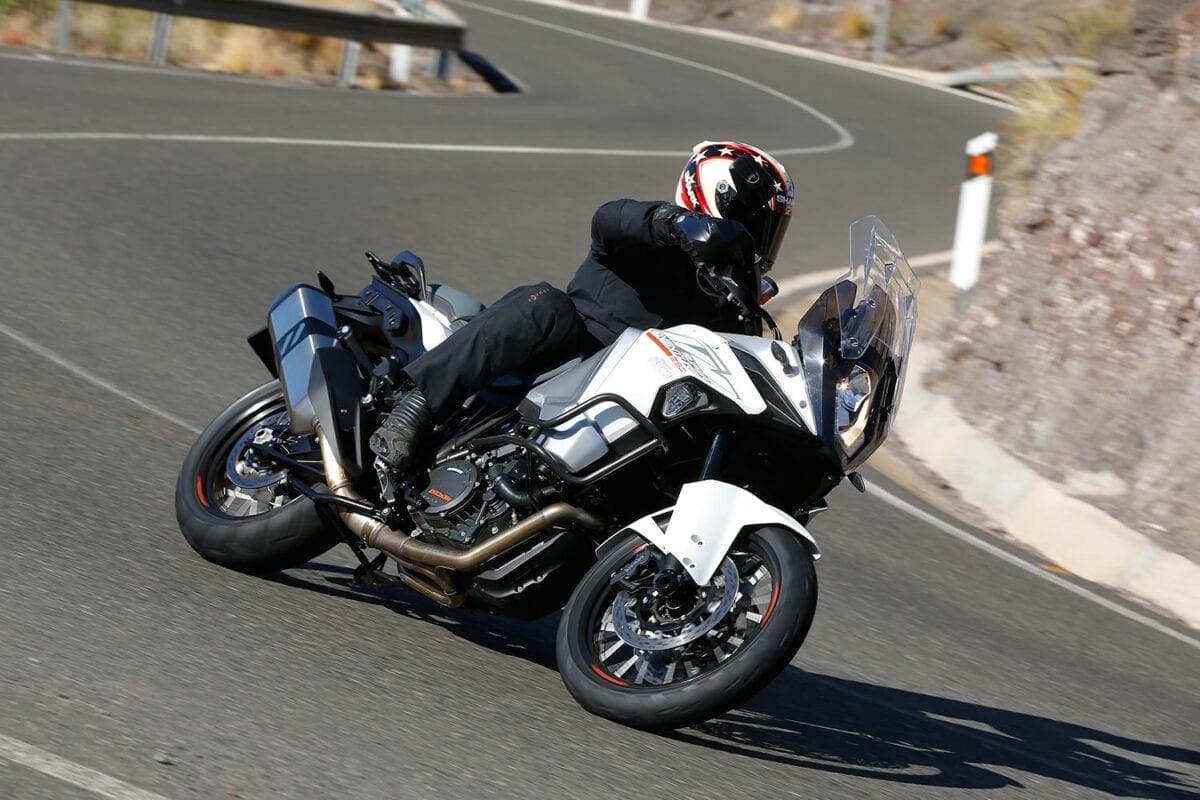 2015 KTM 1290 Super Adventure review | £15,999 | 160bhp @ 8750rpm | 103lb-ft @ 6750rpm | 1301cc, 4-stroke two-cylinder 75 degree V-twin
Tested by: Tony Carter
This is the biggest of the large Adventure bikes from the Austrians. It's a flag-carrier for the new era of modern motorcycling. It's a mile eater. It's also expensive, but should that mean you look elsewhere? Hell no – this is one of the most incredible machines I've ridden…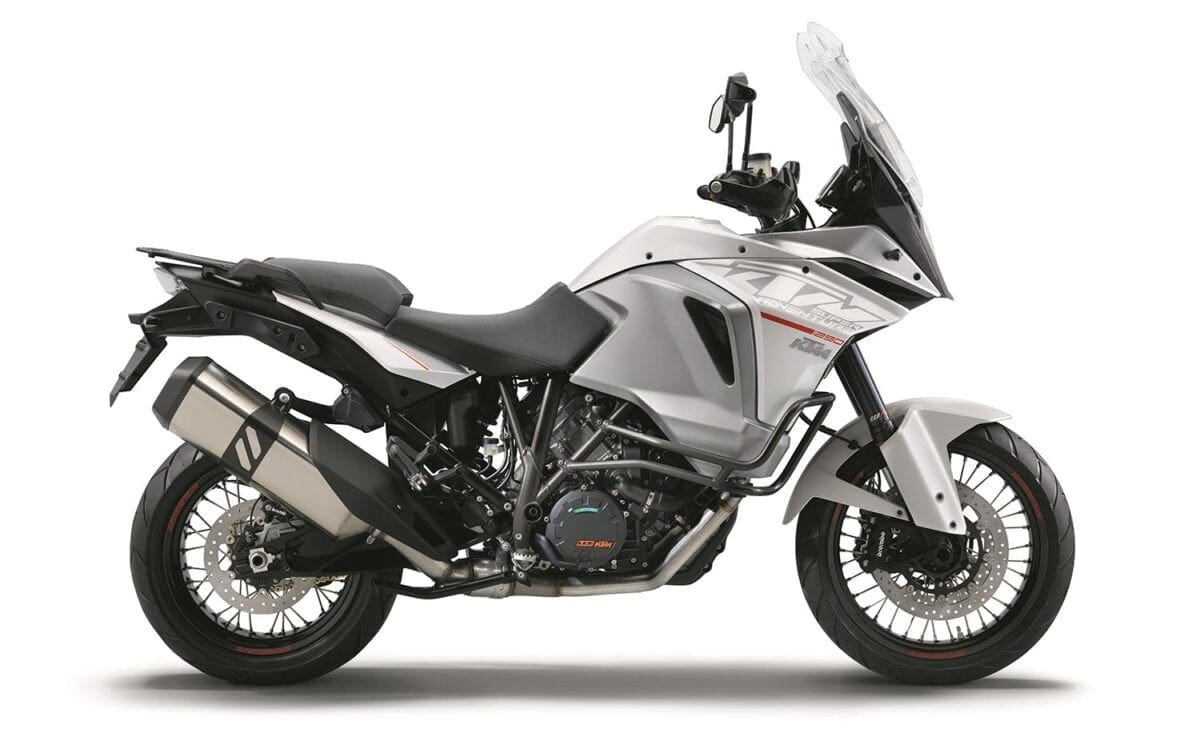 Tell me about the engine
Essentially this is an 1190 Adventure with the cylinders, pistons and con-rod from the awesome Super Duke 1290 launched just over a year ago.
The 75° V-twin 1301cc engine kicks out 160bhp, compared to a BMW R1200GSA's 125bhp and with a lot more torque (103lb-ft@6500rpm versus 92lb-ft at the same revs). A stomping 77lb-ft of that Austrian oomf is available at just 2500rpm.
The Adventure is dripping with top tourer tech: cruise control, Hill Hold Control (HHC) – a system built into the bike that stops it from accidentally rolling backwards – semi-active suspension, four riding modes and four suspension modes coming as standard…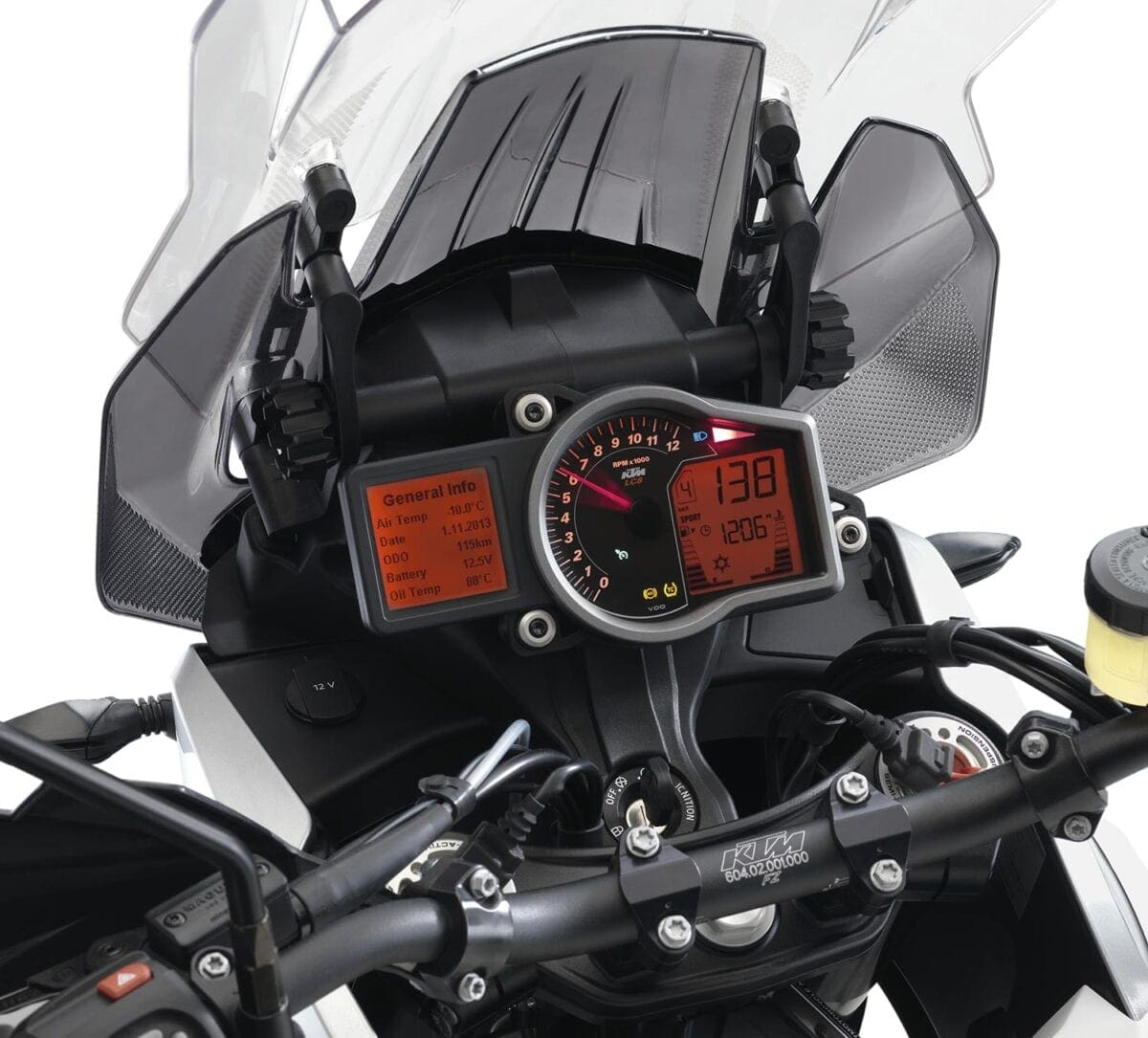 What's the chassis like?
The Austrians call this the 'luxury' tourer and that's largely down to the semi-active suspension, a live system that's a first for KTM and changes damping in real time underneath you as you ride. It reacts to how aggressive (or not) you're being with the throttle, the type of road surface the suspension is sensing and levels of grip, lean and wheel slip. Monitoring the world thousands of times a second, this latest innovation might just be one of those iconic moments; a specific birth in motorcycle history.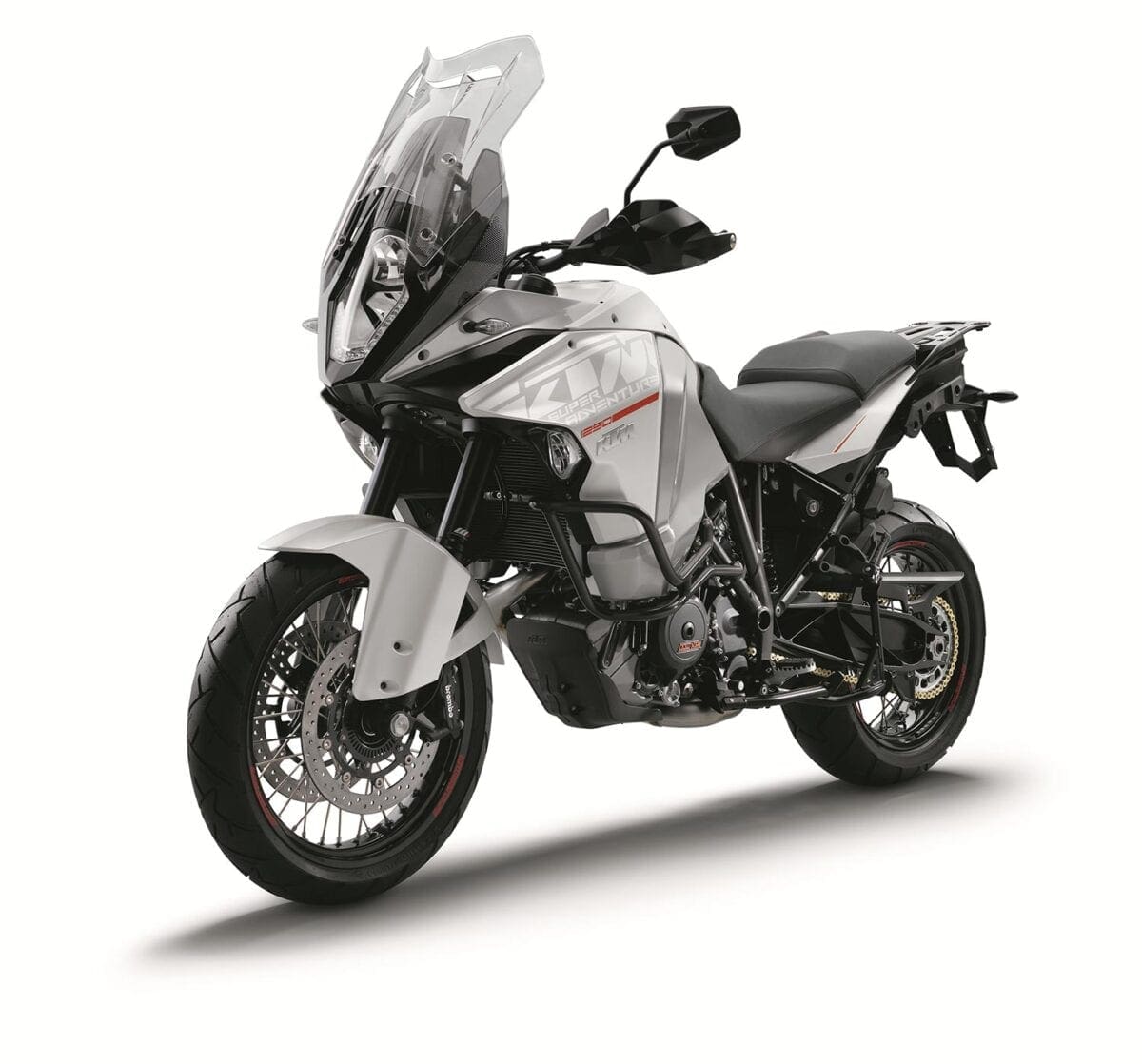 The seat is new, the brakes are familiar – a radially-mounted twin-disc four-piston Brembo set-up at the front and a two-piston Brembo caliper at the rear – while the subframe has an integrated luggage carrying system built in. Pillions have their own dial-control for the heated pillion seat, and that big windshield is easy to adjust, requiring no tools.
It's hard to get away from the tech on this bike; you get to choose the suspension setting you want, the amount of load on the bike, the amount of power and aggressiveness of the throttle action too. This is in four riding modes and four suspension modes. Accessing these is very simple – just two presses of a button will navigate you around the easy to understand digital screen and from there you can make your choices on the move. Once you get used to this system it becomes second nature.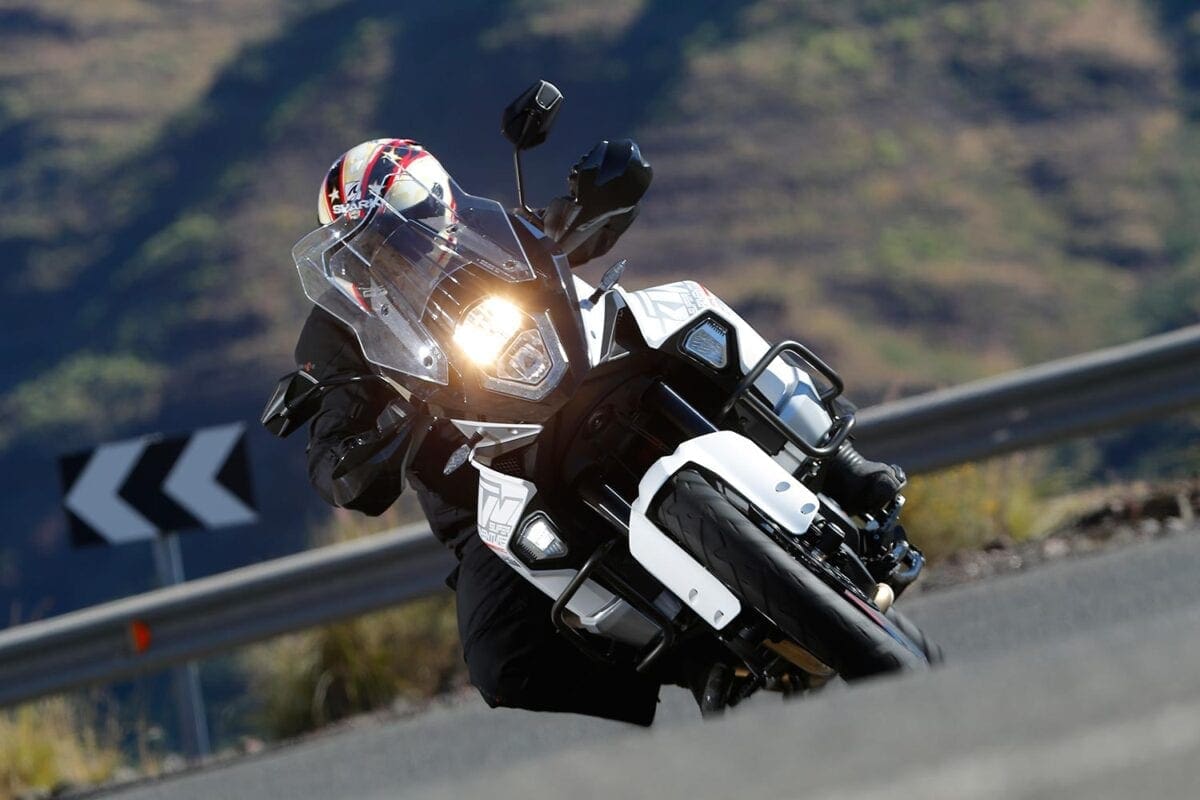 Should I buy one?
So right now, I'll lay my cards on the table. This is an amazing bike. It may just be the best bike made in this sector so far. It's the bike I'd go for.
It's a great choice for those looking for an adventure machine that will put a smile on your face; great fun to ride, plus it's got plenty of bells and whistles to play with. Yes, it's pricey at £15,999 but it comes with an adjustable screen, an integrated 12V socket, a type pressure monitoring system, self-cancelling indicators, spoked wheels, pannier mounts, engine crash bars and a centre stand. All as standard. Oh and don't forget the heated grips and separately-controlled rider and pillion heated seats.
This bike is now the top of the KTM Adventure family – a family that has four machines in it with the 1290, 1190 R, 1190 and the new-licence friendly 1050. KTM is pushing the 1290 as the state-of-the-art in Adventure tourers. And honestly, I'm finding it hard to argue with that.
So what's it like to ride?
Let's get the bits you'll notice in the dealer's shop window out of the way first. There's all new styling with a massive screen, mounted into the fairing just under the shoulders are the cornering LED lights which light up as needed on each side of the bike as you go round bends. Get lower in the turn and more lights appear. The idea is that this helps you see as you corner… the reality is that it looks very cool indeed.
How the semi-active suspension feels on the move is actually quite hard to describe; mainly because you can't feel it working, but you're aware that something's going on. As the bike's springers change damping in-line with the way you're riding, you can feel the bike stiffen or relax accordingly. This happens without you doing anything other than working the throttle or throwing the bike into a corner – there's a real sense of the bike being alive around you; aware of what you want. After a couple of corners you can just forget about the tech and get back to that lovely art of riding bikes.
It may look big and top-heavy, but it's not. A lot of the weight is kept low and the 1290 is very nimble at speed or pottering pace, and the firm has spent a lot of time re-routing air flow across the top of the motor so that hot air doesn't hit the rider in the vegetables – an old fault of the 1190 on long rides. It works, kind of – you can still get a bit cooked at 20° plus if you're riding at a 'brisk and spirited pace'.
For the majority of the launch ride I set the suspension to Comfort mode and had the throttle on Sport. I wanted to see how quickly the chassis could react to very aggressive, full-on power snapping on and off between perilous switchback mountain roads, but still return to luxurious plodding comfort when I had to roll off the gas for the odd little town. And I'm telling you now that it's amazing. The semi-active suspension worked perfectly, despite hours of me trying to upset the apple cart with lots of purposefully ham-fisted blasts of full-on KTM power.
Brakes, chassis and even dash are familiar in look and feel. If you've ridden a big KTM before then the 1290 feels very much like the 1190, but wider and more upright. There's plenty of leg-room; a full day of hard riding didn't see me suffer one bit of cramp, and I can't imagine anyone having issues with the ergonomics of the 1290.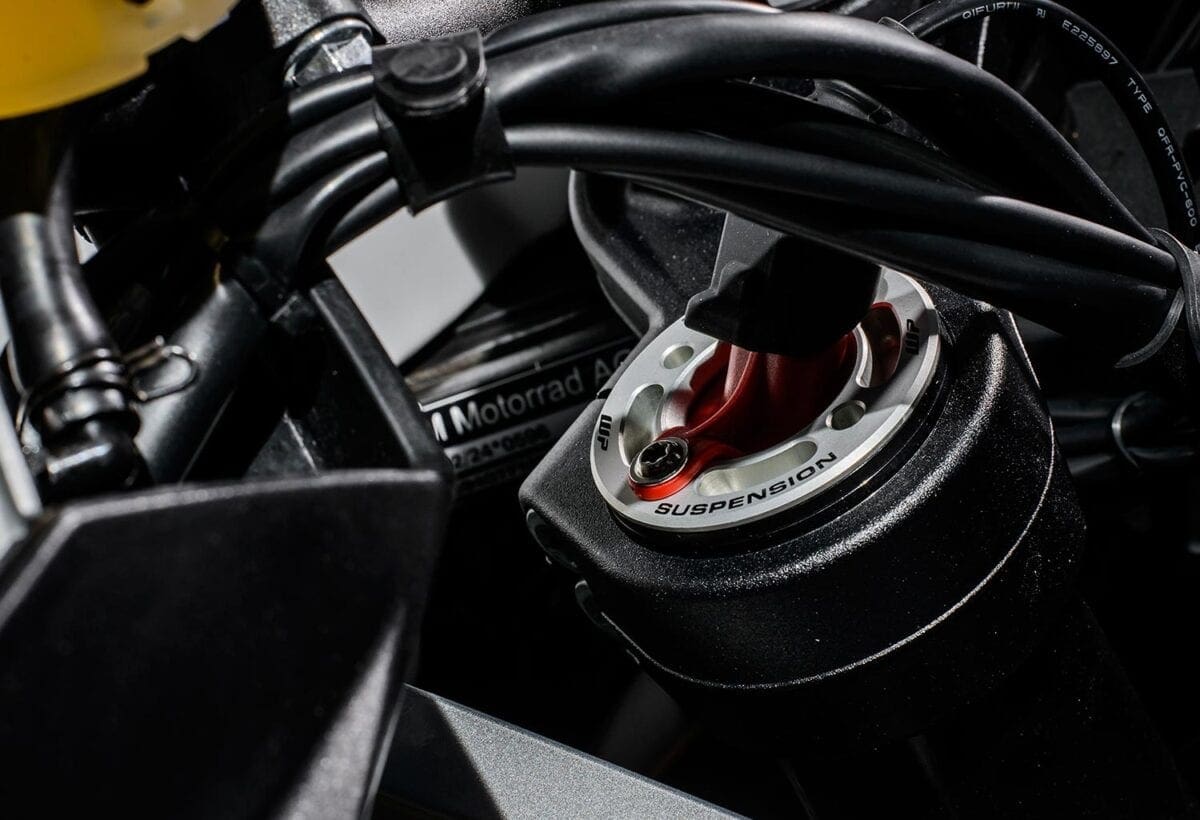 So it's all good. Aside from two small points. The first is the screen – it deflects a lot of wind but it's just an inch too tall for the 5' 8" me, and as such it's when the bike's leant right over I found that the top inch of the screen was slap bang in my line of sight. There is a simple, although unofficial, cure for this – take the screen off, turn around the brackets for it and mount the screen back into position. Voila, inch lower. I could have just raised the seat unit up by 10mm to cure it too.
The second gripe is the seat padding. It's OK but only OK. There's not enough foam around the shoulders of the seat where the bottom of your thigh sits. I'm not saying it's uncomfortable because it's not, but as far as seats go on this sort of bike, it's a light-year away from the wonderful Triumph seats right now.
But really, that's it in terms of anything negative. The riding modes, that suspension and the whole way the bike can turn from luxurious, comfortable and easy-to-ride super tourer into a taught, responsive and just plain fun upright 160bhp superbike moves the game on a whole new level. The 1290 even gave me a return of 35.3mpg from the 30 litre fuel tank on the day's often very, very quick and aggressive riding, genuinely surprised me. Trust me, for testing a bike like this we ride hard and far, and to see anything in the 30s wasn't expected, so a 35.3mpg figure is genuinely welcome.
Go ride this bike and you'll see that what we've got here is a real glimpse of the future.
TECH SPEC
Price: £15,999
Engine: 1302cc four-stroke, 75 degree V-twin 1301cc
Power: 160bhp (119kW) @ 8750rpm
Torque: 103lb-ft (140Nm) @ 6750rpm
Kerb Weight: 249kg
Seat height: 810mm
Tank size: 30 litres – 4 litres reserve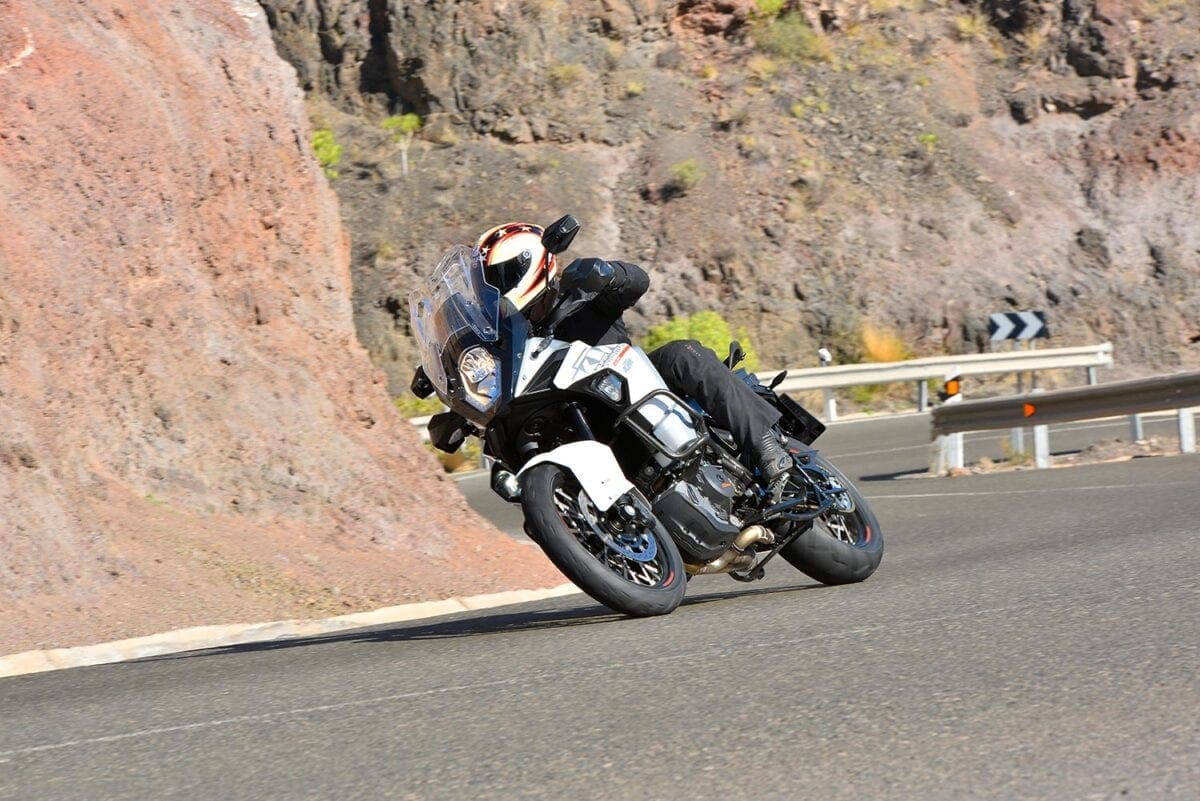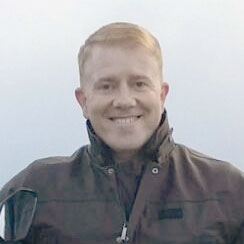 Latest posts by Tony Carter
(see all)
Does this get you revved up? Tell us why...
---
---
Subscribe to MoreBikes Newspaper
Get MoreBikes delivered through your letterbox every month. 12 issues for £15. Click here for more information.
---
Get MoreBikes.co.uk Updates
Enter your e-mail address below and you will receive biking news straight into your inbox...



You can unsubscribe at any time.
---