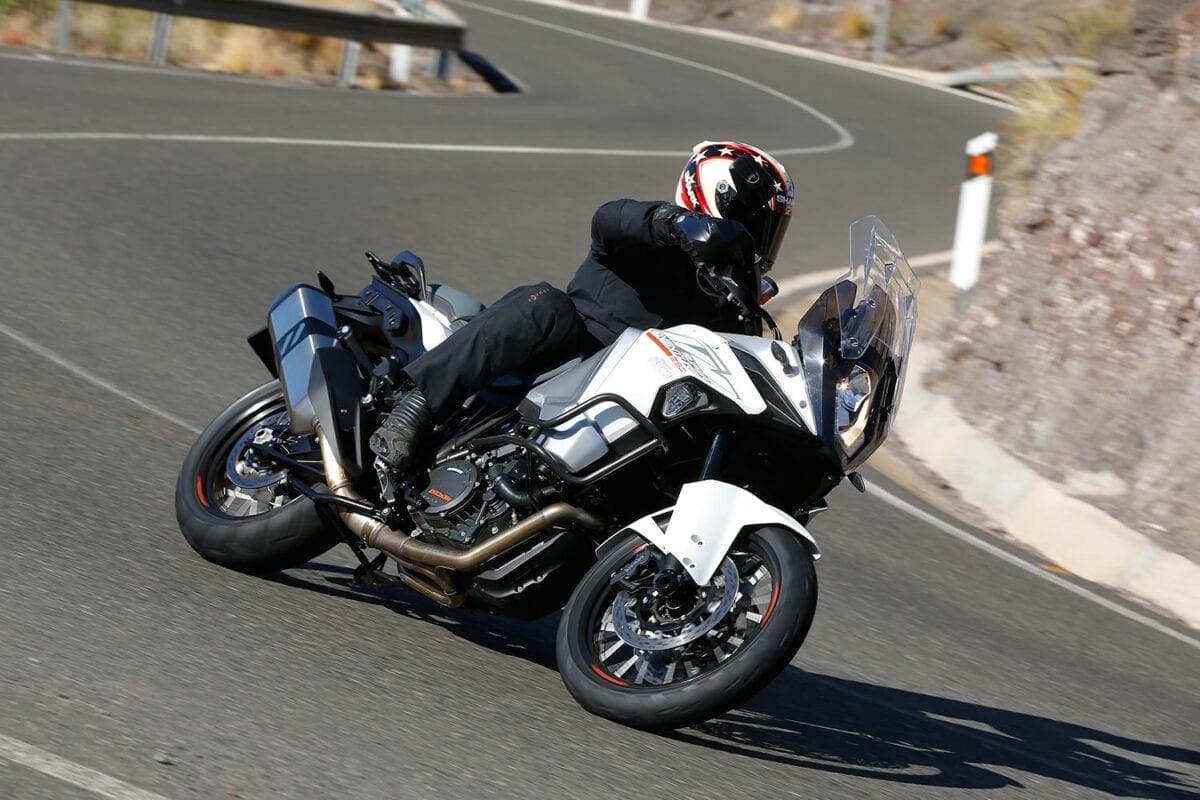 2015 KTM 1290 Super Adventure review | £15,999 | 160bhp @ 8750rpm | 103lb-ft @ 6750rpm | 1301cc, 4-stroke two-cylinder 75 degree V-twin
Tested by: Tony Carter
This is the biggest of the large Adventure bikes from the Austrians. It's a flag-carrier for the new era of modern motorcycling. It's a mile eater. It's also expensive, but should that mean you look elsewhere? Hell no – this is one of the most incredible machines I've ridden…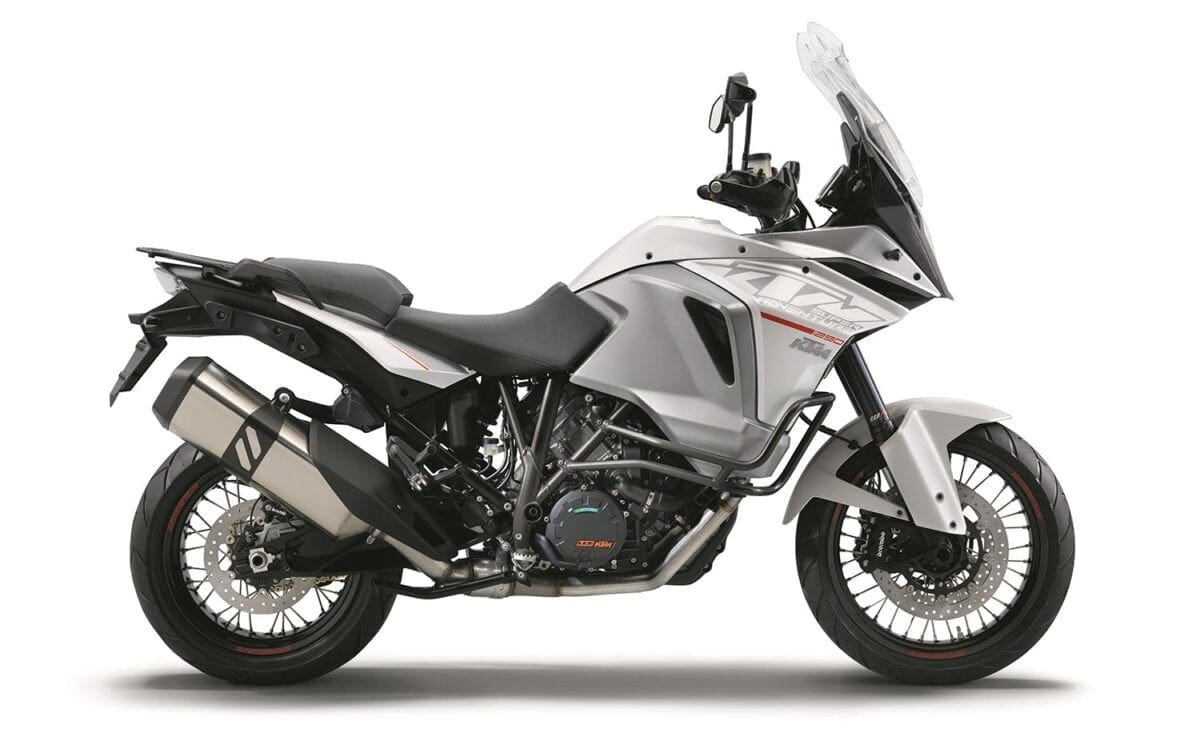 Tell me about the engine
Essentially this is an 1190 Adventure with the cylinders, pistons and con-rod from the awesome Super Duke 1290 launched just over a year ago.
The 75° V-twin 1301cc engine kicks out 160bhp, compared to a BMW R1200GSA's 125bhp and with a lot more torque (103lb-ft@6500rpm versus 92lb-ft at the same revs). A stomping 77lb-ft of that Austrian oomf is available at just 2500rpm.
The Adventure is dripping with top tourer tech: cruise control, Hill Hold Control (HHC) – a system built into the bike that stops it from accidentally rolling backwards – semi-active suspension, four riding modes and four suspension modes coming as standard…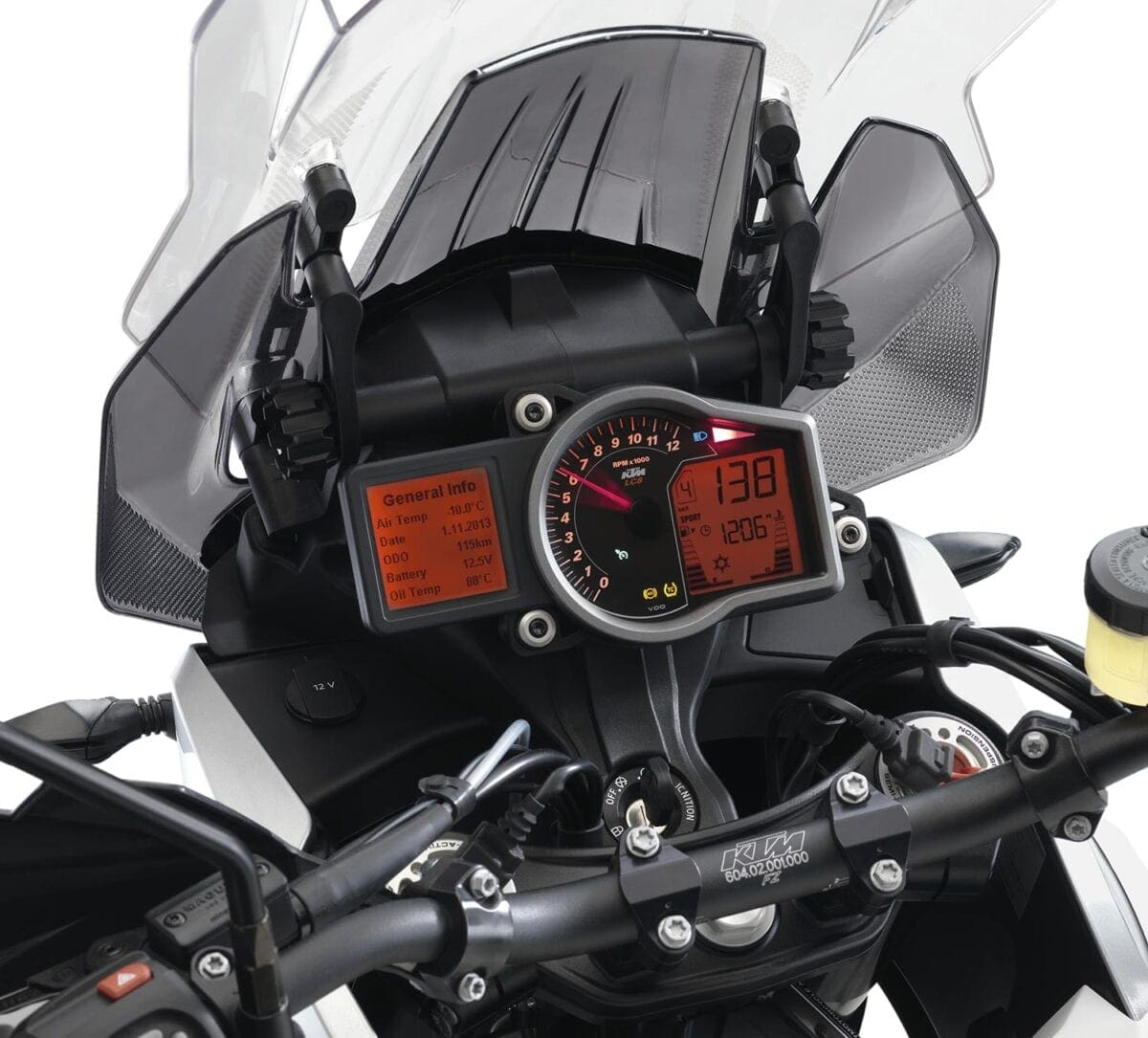 What's the chassis like?
The Austrians call this the 'luxury' tourer and that's largely down to the semi-active suspension, a live system that's a first for KTM and changes damping in real time underneath you as you ride. It reacts to how aggressive (or not) you're being with the throttle, the type of road surface the suspension is sensing and levels of grip, lean and wheel slip. Monitoring the world thousands of times a second, this latest innovation might just be one of those iconic moments; a specific birth in motorcycle history.