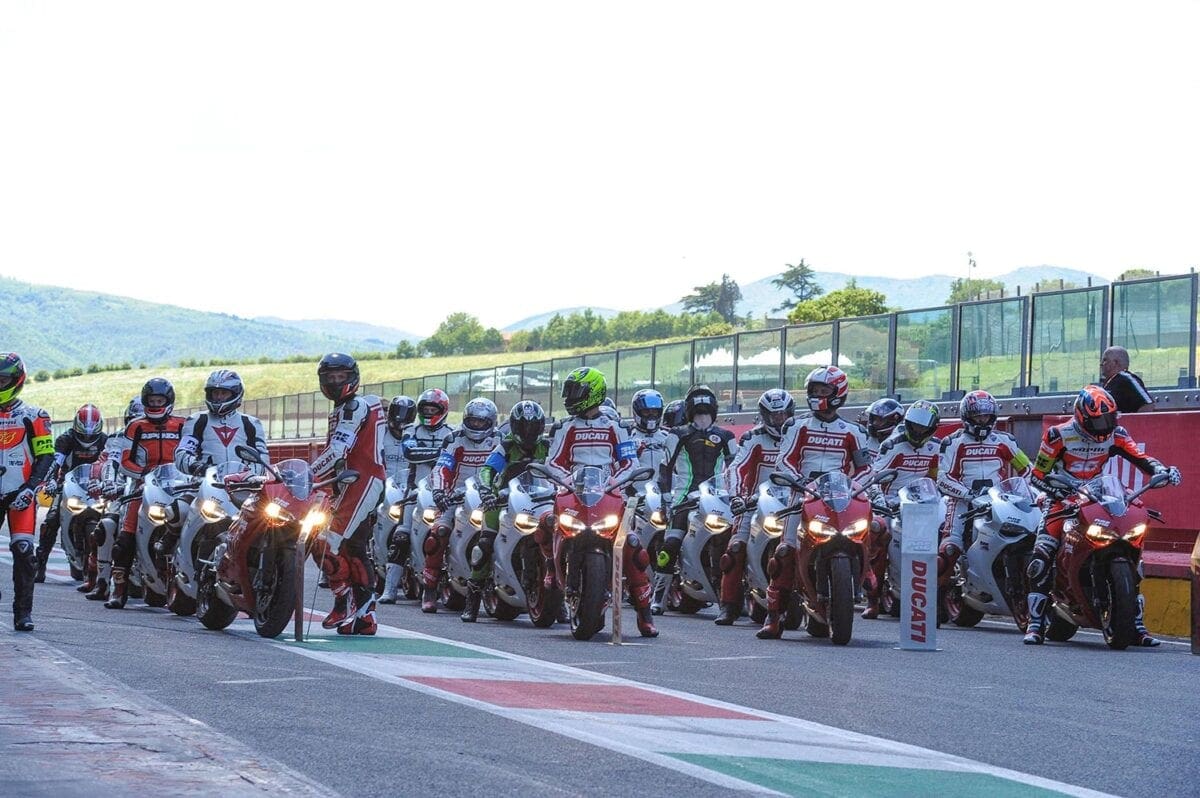 The Ducati Riding Experience is now taking enrolments for 2015 on the dre.ducati.com website and has introduced some brand-new courses.
The Multistrada Techride course is dedicated to the new Mutlistrada 1200 for touring and adventurer enthusiasts. Held in the hills of Tuscany, with the base in Montepulciano (Near Siena), the course lasts a day and a half, and focuses on road-specific techniques as well as teaching the basics of off-road riding, and is priced at €650.
Also new for this year is the Intro course for those who want to build up their confidence and bike control skills. It takes place in the paddock – rather than on track – and alternates individual practice sessions with theoretical lessons on riding position, curves visualisation, braking with ABS and how to react to unexpected obstacles. The course is priced at €350 and participants ride the new Monster 821.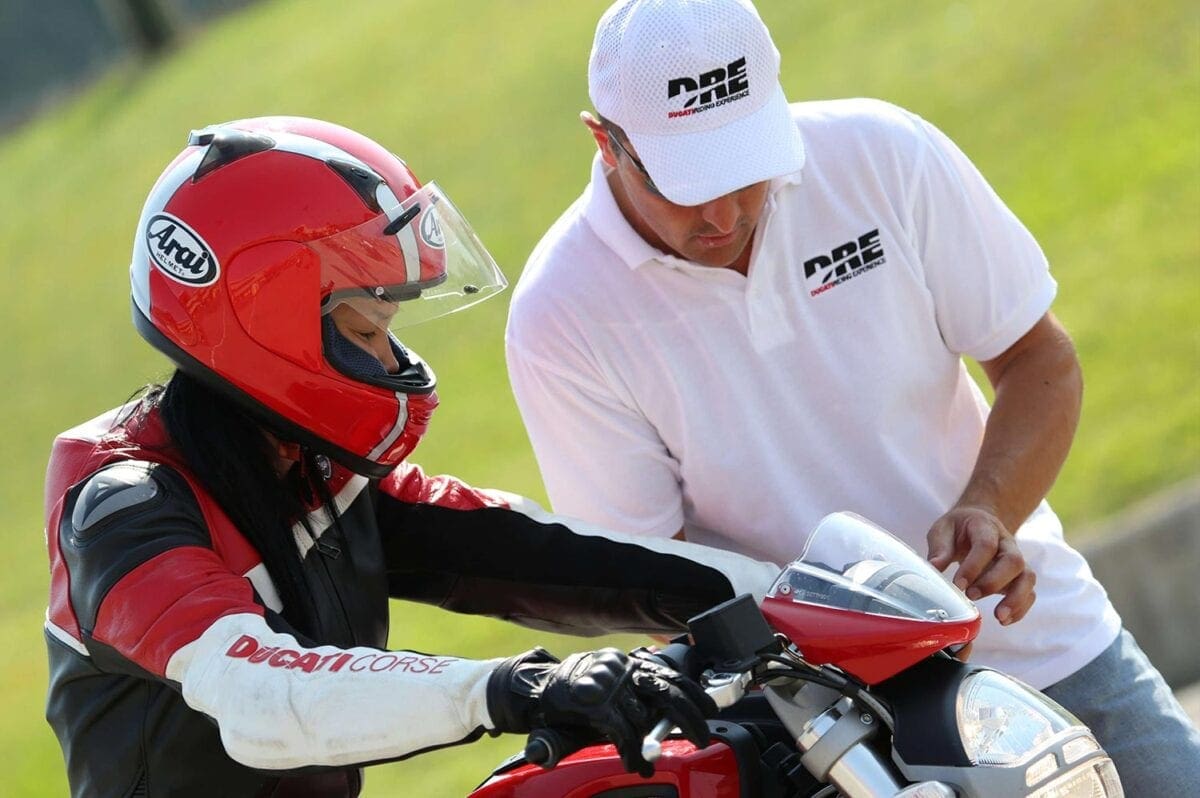 The Precision course also takes place in the paddock, but includes a final on-track session,. It's for those looking to improve their on-road riding technique and enjoy a sports-orientated riding experience. This course costs €450 and uses the Monster 1200, Hypermotard and Hyperstrada.
There are four track riding courses: Track warm-up (€990), Track Evo (€1040), Master (€1490) and Champs Academy (€2100). The first is for newcomers to the track and the second for those keen to improve their track riding technique – both use the Ducati 899 Panigale. The Master course is for more experience track users who are looking to maximise their performance. The Champs Academy offers a full day as a professional rider with 2011 World Superbike Champion, Carlos Checa as your instructor. Both the Master and Champs Academy course participants will ride the new Panigale S.
Here's the 2015 calendar:
8-10 May: Montepulciano (Multistrada Techride)