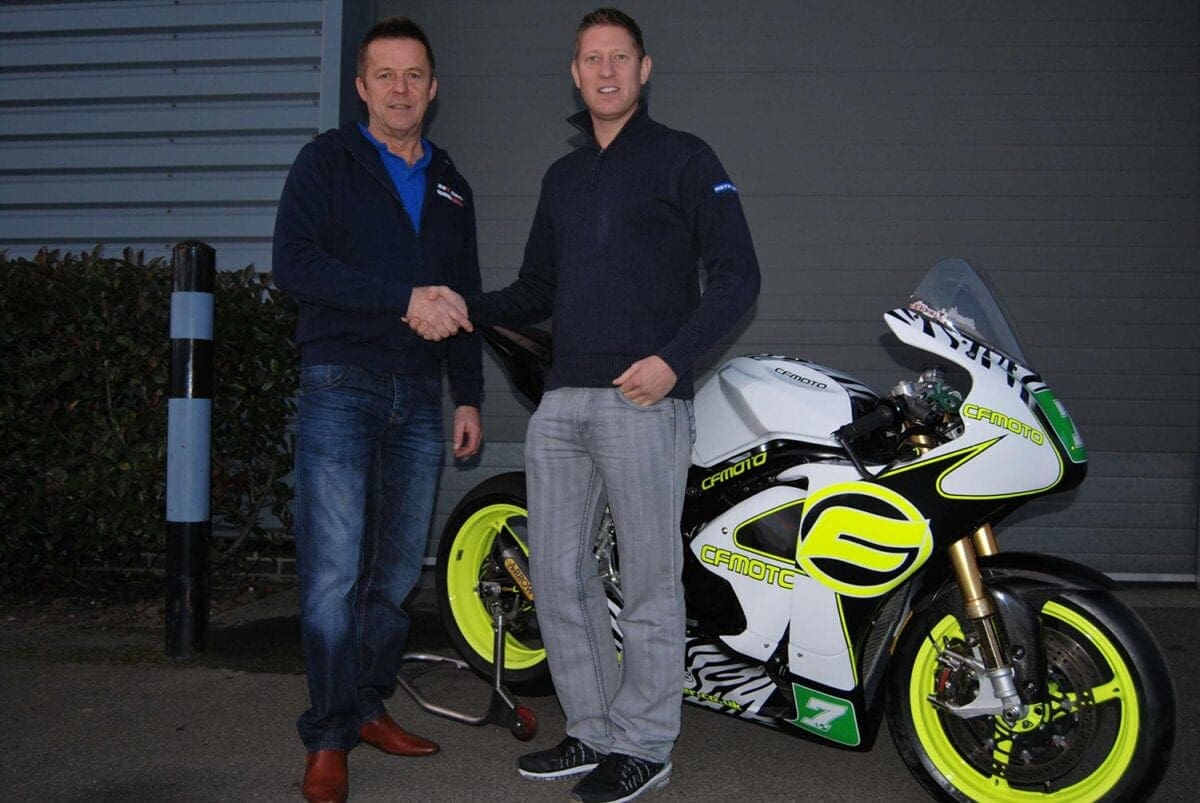 WK Bikes Racing team has announced that it will be contesting the Lightweight TT at the Isle of Man this June – and two time TT race winner Gary Johnson will be its rider aboard a full factory-backed CF Moto 650i.
The CF Moto factory in China has once again offered its full support to WK Bikes and the TT race project.
The development programme of the bike has not gone completely as planned, with the race machine being totally destroyed in a fire last September. Since then many hours have been invested in not only re-building the bike, but also progressing the development programme.
"Chris and the team at Chris Gunster Dyno Centre have worked tirelessly to build a race bike from the ground up over the past five months, which has not been easy following the fire in September," said WK Bikes MD Mike Hinkley
"The bike has now undergone further development and we are very happy with the level that we are now at. We plan to improve on last year's results and with Gary back in the saddle we believe that we can gain a good result."
Gary Johnson commented: "I am pleased to be working again with the guys at WK Bikes. The 650i has seen a lot of development over the winter and the package is now strong. I am sure we can build on the positive practice results we had in 2014."
The CF Moto 650i was well recognised in the paddock last year thanks to its distinctive `Zebra` paint scheme and the team plan to use this stand-out graphics scheme again.