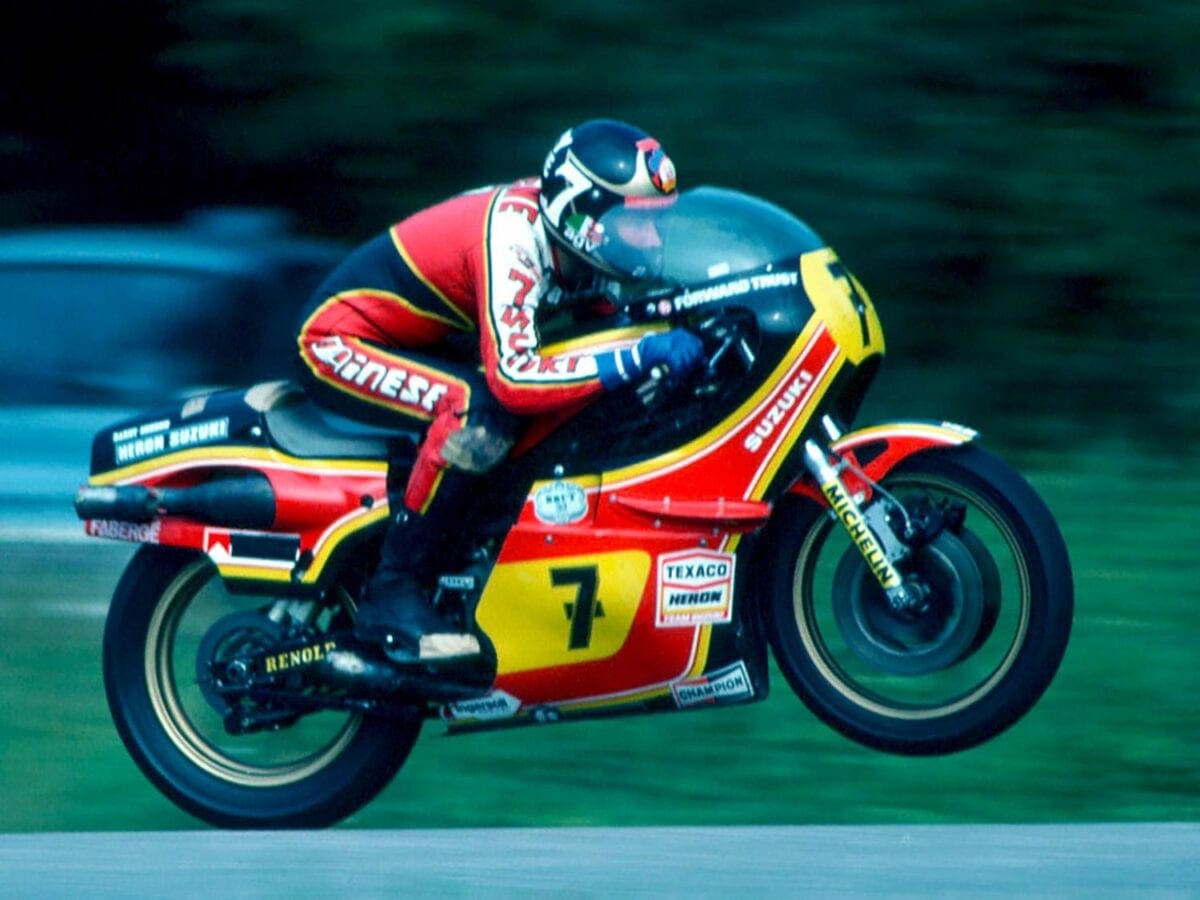 Suzuki has become the circuit sponsor for Oliver's Mount Race Circuit for the 2015 season and the title sponsor for the Barry Sheene Festival.
The event, which will be held on June 21, will now be known as 'The Barry Sheene Festival Powered by Suzuki'.
Oliver's Mount road race circuit is England's only natural 'road' race track. Situated just five minutes from Scarborough's town centre, the races have been likened to a 'miniature TT by the seaside'.
With a racing heritage that dates back to 1946, Oliver's Mount Race Circuit has a rich history of motor racing and has seen many of the great riders race the 2.43 mile track at 'The Mount' over the years.
Peter Hillaby, Circuit Director at Oliver's Mount said: "Oliver's Mount Race Circuit enjoyed the many battles over the years that Barry Sheene had with his rivals around our race circuit. Barry Sheene wowed crowds for many years and to this day people from around the world travel to see our Barry Sheene memorial on the start and finish line.
"We are thrilled that Suzuki will title sponsor the Barry Sheene festival and we are looking forward to this being the start of a long term relationship at the venue."
Tim Davies, Aftersales Marketing Co-ordinator at Suzuki GB added: "We're really looking forward to being involved with Oliver's Mount and the Barry Sheene Festival this year. The guys do a fantastic job of putting on and promoting all of their events. The opportunity to be involved in the Barry Sheene Festival is obviously something that we couldn't pass up. Barry spent most of his racing career with Suzuki GB and is an icon not only for us, but for British motorcycling in general. We're now looking forward to June and getting the show underway." 
There are 4 main events taking place at Oliver's Mount Race Circuit in 2015: