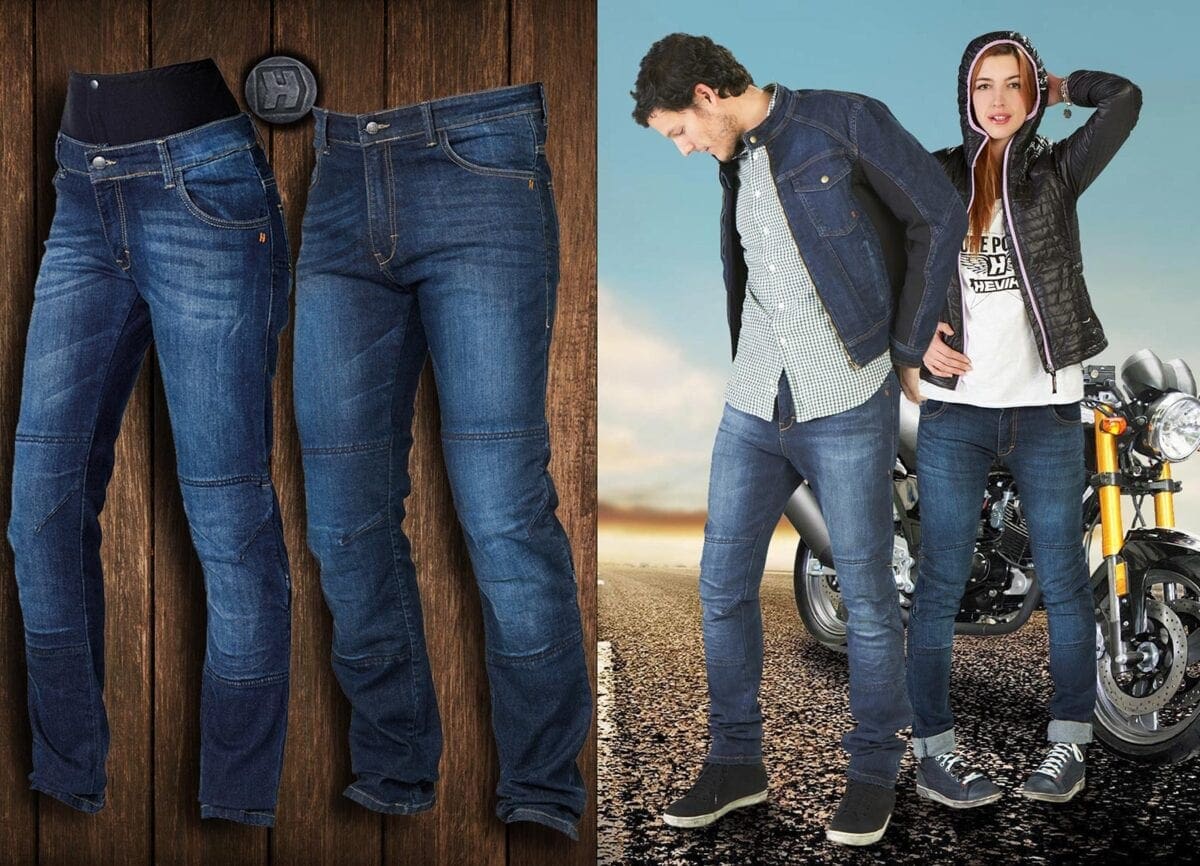 Made from cotton and featuring aramid fibre reinforcement in contact areas, the Stone jeans from Hevik are available for men and women. They feature removable padding at the waist and CE knee protectors which can be removed from the outside.
Both the male and female versions are a slim fit, have five pockets and include a zipped pocket at the back – the female version also features a removable, elastic windproof band above the waist to prevent air getting down the top of the jeans when riding.
Available in sizes 46-56 for men and 40-59 for women, the Stone jeans are priced at £78.94.
£78.94 www.hevik.co.uk 01327 706220