Rhys Lawrey, AKA 2moroRider, has reached Ushuaia in Argentina, commonly regarded as the southernmost city in the world.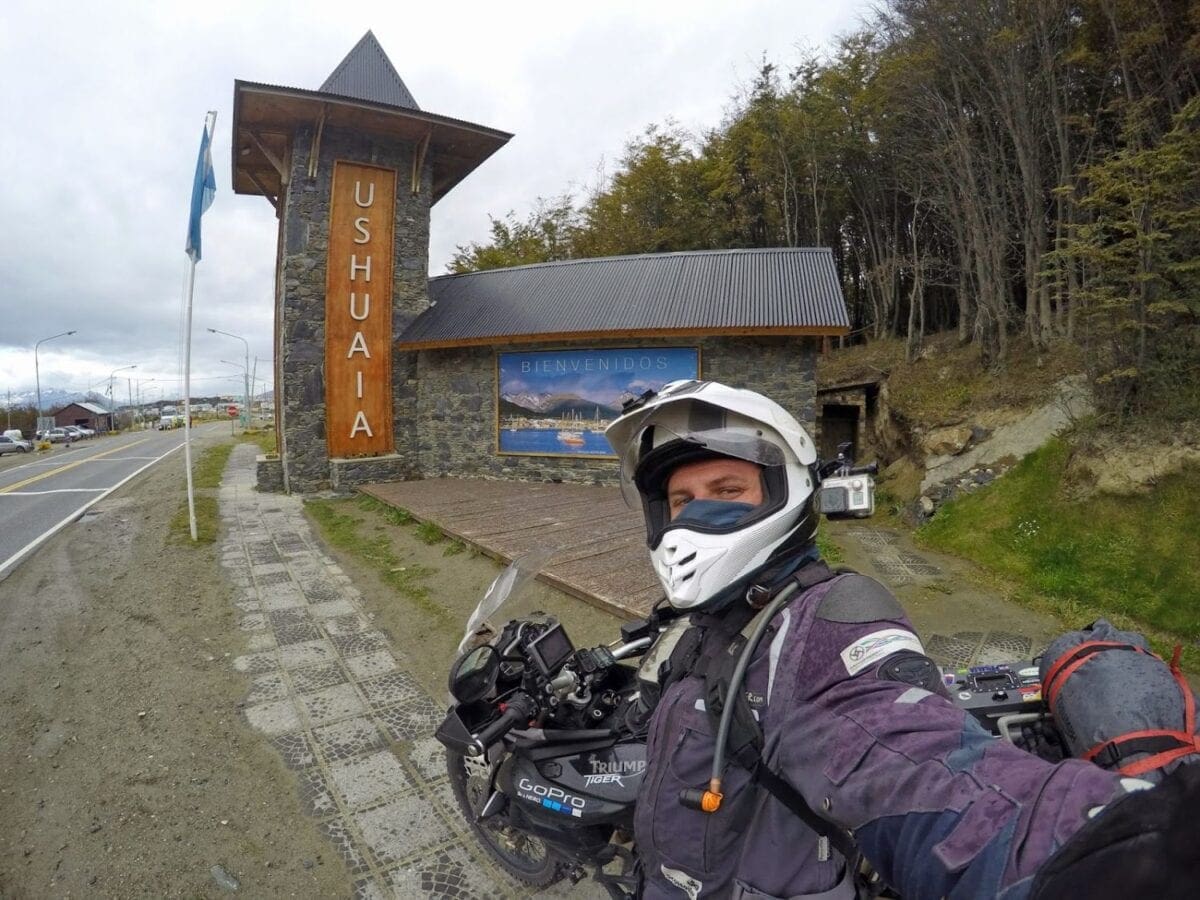 "To this point I've come 39,258 miles in 323 days, through 33 countries. I'm 23 years old, and still the final chapter to go!" said Rhys.
His next destination is Montevideo in Uruguay, where he begins his attempt to set a new Guinness World Record for; 'The Most Consecutive Capital Cities Visited by Motorcycle.' Riders are not allowed to rest between cities, so Rhys will be under enormous time pressure: "I woke up in an amazing camping spot right on a lake. Last night I had a real mix of emotions, as Ushuaia is not just 'The End of the World' but also an end of a chapter and the start of a new one. It made me realize that after Ushuaia, it's just a race to Buenos Aires for freighting then the start of the non-stop Capital City record challenge. A challenge where I won't be able to find and camp at places like this nor go off the beaten track to find little towns in the middle of nowhere."
Having narrowly missed a volcanic eruption in Chile, Rhys experienced adventures of a different kind on his journey through Patagonia, as he headed for Ushuaia. Hoping to cover 440 miles in a day on Ruta 40, a mixture of extreme side winds and gravel roads made things tricky and increased fuel consumption. When he arrived at the last petrol station on the road he discovered it had sold out of fuel, which meant pushing 'Tigger' (his trusty Triumph Tiger 800XC) the final 13 miles to El Calafate, his destination for the night. Fortunately, after several gruelling miles, a friendly trucker stopped, squeezed the bike between two cars that he was transporting, and delivered both rider and motorcycle to the city.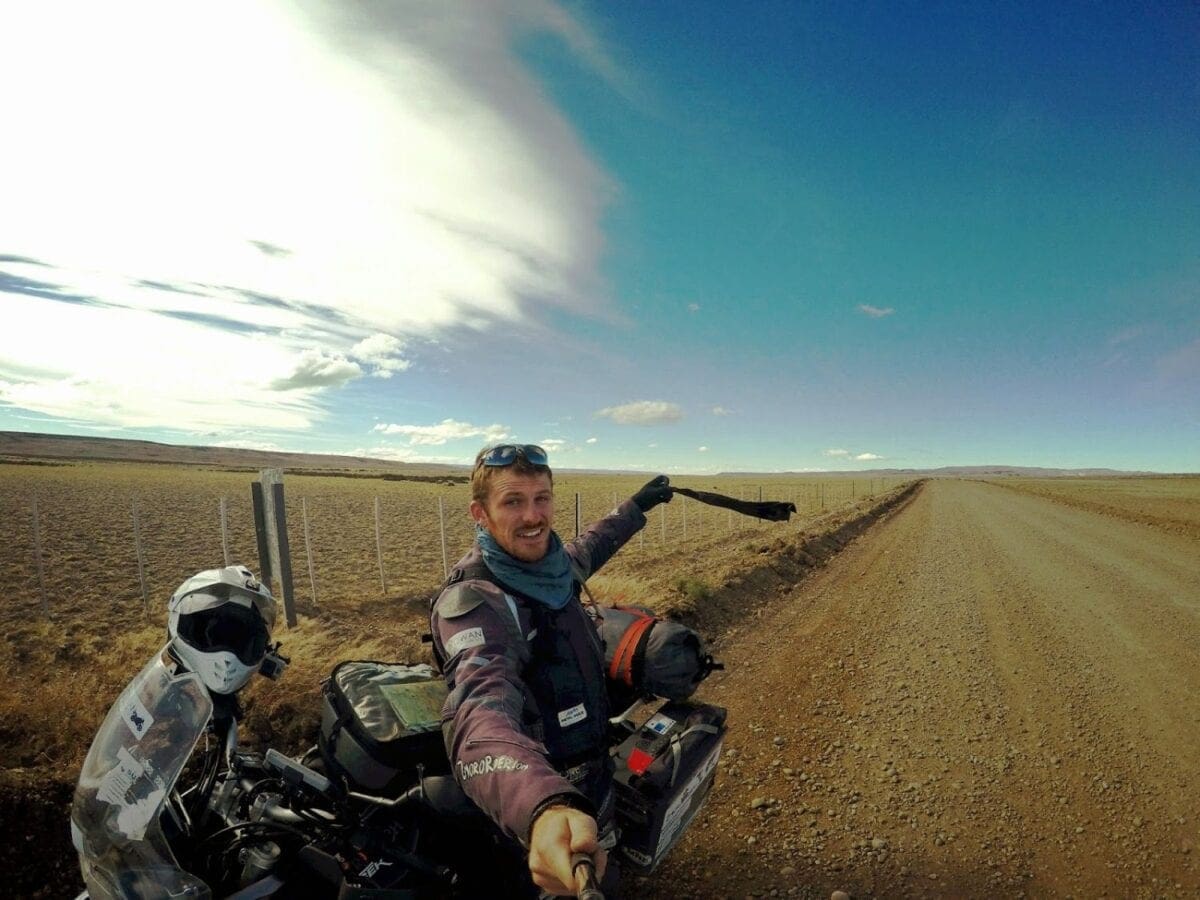 Rhys has produced a video to explain the rules governing the Guinness World Record and why it is so challenging for a solo rider. You can see the video at: https://youtube/8TzxGzuY87k. He is also raising money for The Prince's Trust, asking for a donation of just £6 per person (one pound for every continent he crosses). You can follow his progress and make a donation at: www.2mororider.com