Yamaha has been giving us some pretty funky new bikes recently. The updated VMax, the cafe racer XJR1300 and the full-on mini-retro SR400. Now the firm's added this XV950 Racer to the 'Yard Built' line-up.
Yamaha says that this XV950's versatility and customizing potential is clearly demonstrated by the 'Boltage', a stripped back street racer built by Christian and Raphael Bender – while the inspiration for the new XV950 Racer has come from the 'El Ratón Asesino' – a stunning café racer produced by legendary German custom builder Marcus Walz.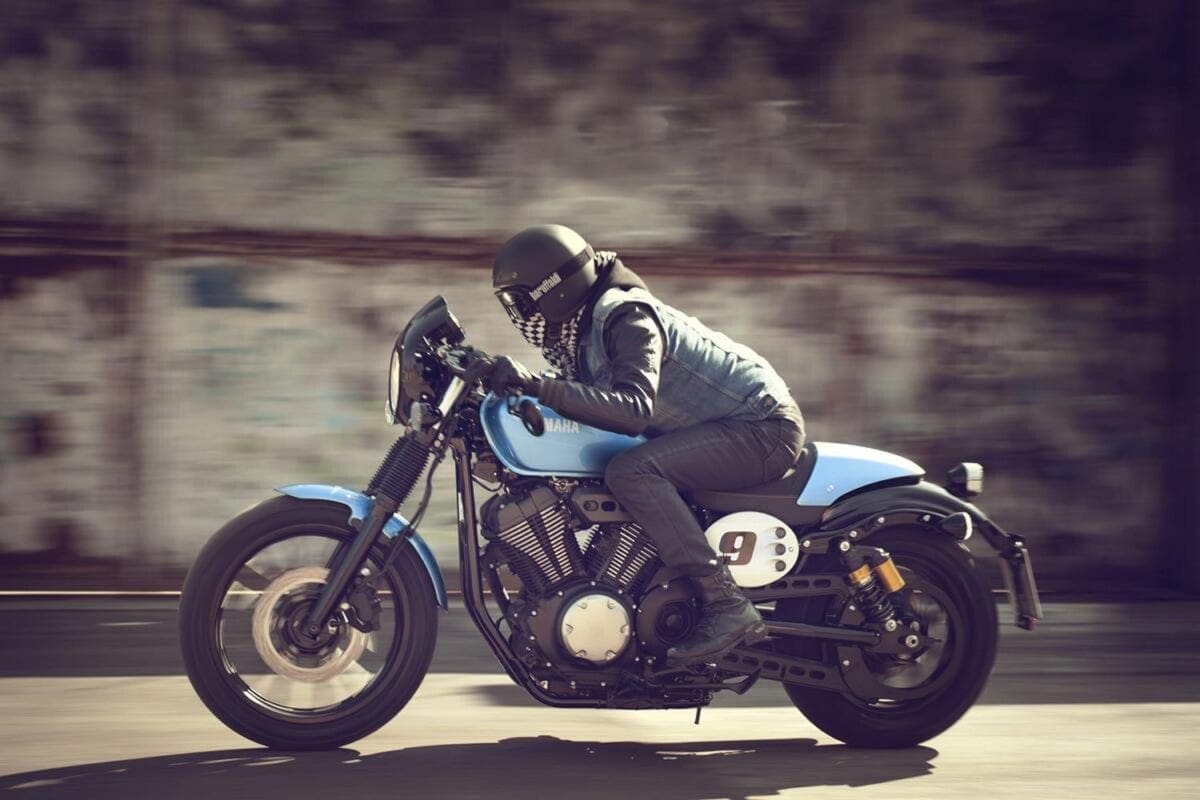 Producing maximum torque of 58ft-lb at 3,000 rpm – and maximum power of 51bhp at 5,500 rpm – the 942cc air-cooled 60-degree V-twin is more a drag race bike for city riding than long-range tourer option for the cool brigade.
What distinguishes the new XV950 Racer from other models is its forward-leaning riding position. That's thanks to aluminium 22.2mm diameter clip-on handlebars that are positioned 156mm further forward and 78mm lower than on the XV950/R models.
The fact that the bars are 22.2mm diameter – as opposed to the larger diameter designs used on the other XV950/R models – enables the use of slimmer supersport type handlebar grips.
The clip-on handlebars are equipped with compact new switchgear and clutch/front brake levers and the front brake's master cylinder has also been reduced in size.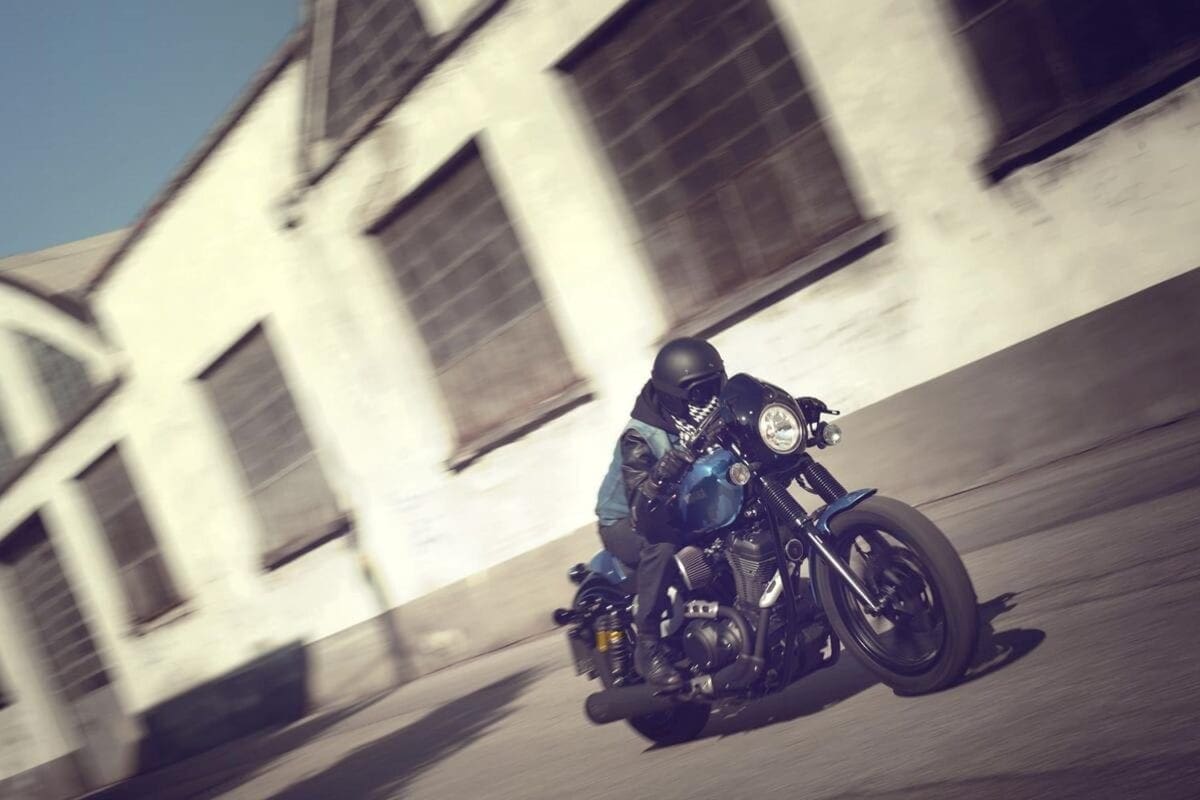 The XV950 Racer gets newly positioned flashers that are mounted on the lower triple clamp. There's also a new slimmer seat and rear-set footrests. The front forks are 41mm diameter and give 144mm of travel, 9mm more than the standard XV950.