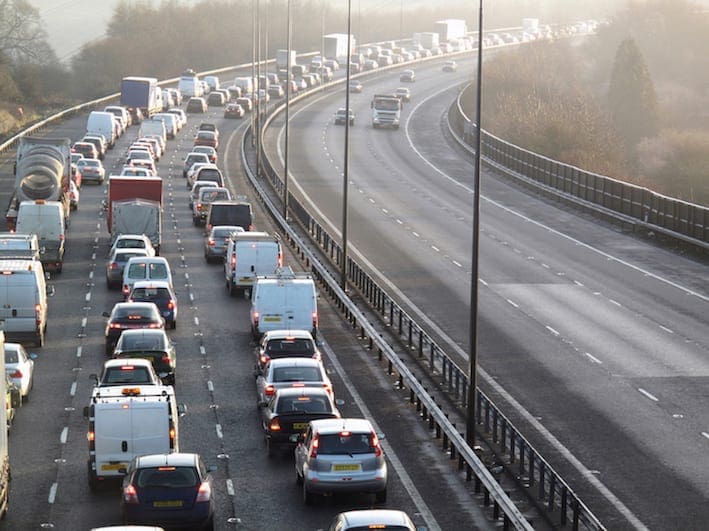 Traffic congestion in cities across the UK has worsened considerably over the past year, according to a major new report out today.
The fifth annual Traffic Index from TomTom shows average journeys in 2014 took 29%* longer than they would in free-flowing traffic – up from a 27% delay in 2013.
Traffic jams in 14 out of Britain's 17 biggest cities have got worse over the past 12 months.  The only city where congestion has improved is Bristol – for the second year running.
The analysis of 12 trillion pieces of traffic data worldwide revealed that the evening rush hour is the most congested time of day.
In 2014, a typical UK city commuter with a 30 minute drive home spent an extra 66 hours stuck in traffic than they would have done on a free-flowing road.
Added to the 63 hours stuck in morning traffic, that's 129 hours wasted in a year.
Nearly every city can expect to double its congestion level during the evening peak, compared with the rest of the day.