City of London Police on tackling thefts of two-wheelers
Last year over 9900 bikes – around 27 a day – with a total value estimated to be over £28 million were stolen in the capital – and the Metropolitan Police Service and City of London Police are doing something about it. We spoke to Detective Chief Inspector, Clint Blackburn from the City of London Police to find out what they had planned to help us keep our machines safe.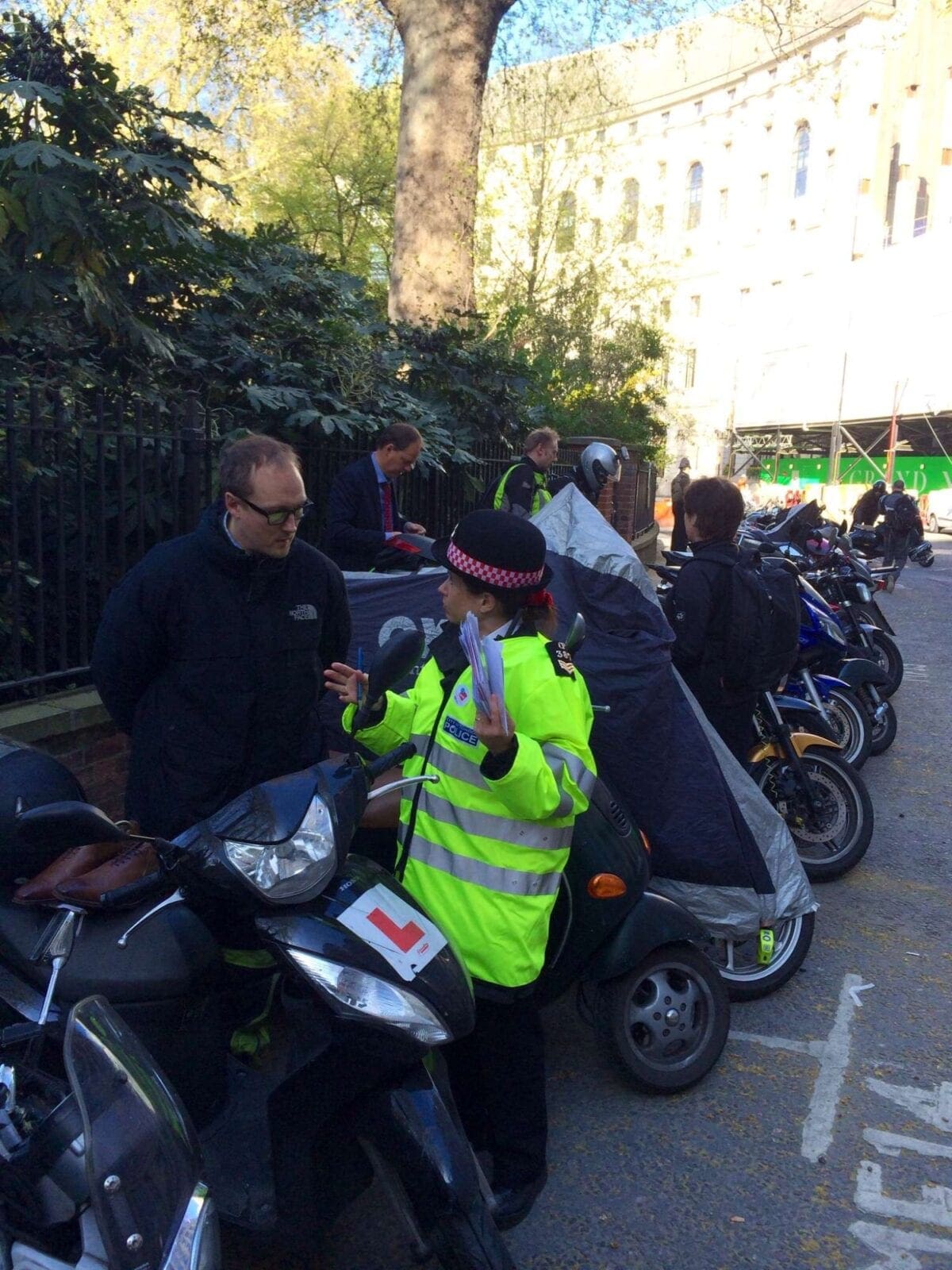 Teaming up on 'Operation Venice' to combat vehicle thefts, the forces are making thefts of two-wheelers and cars a priority.
"We had a huge spike in crime last year so we decided to team up with the Met Police to crackdown on vehicle thefts. The operation is predominantly centred round two-wheelers – motorcycles and scooters as these are now the most stolen vehicles."
But it's not just the theft of the mopeds and motorcycles themselves that are a problem – it's also what they are then being used for.
"The majority of machines aren't recovered as they are stripped down and sold for parts. We started looking at moped enabled crime as well – there has been a spike in robberies where people are turning up on mopeds and snatching mobile phones. For example, we had three last night in the space of an hour and there are up to 80 over the course of a weekend in some boroughs in the capital."
Check out the video:
The City of London police operate in the one square mile in the centre of London looking after the world's leading international financial and business centre. It is also home to around 10,000 residents and sees over 300,000 coming into the City each day to work. There are 75 bays where mopeds and motorcycles are parked.
"It's a densely packed area for bikes and scooters as it is heavily populated.  We've targeted all the bays, handing out advice and speaking with motorcyclists. Most people weren't aware of thefts being a problem – one of the problems we have is that there are no local newspapers so it's quite difficult to get the message out.
"We've also handed out free locks to riders who didn't have them. Unfortunately, if you don't lock it, you might lose it."
The City of London police run a Twitter account, @CityPolice, where they post updates when a machine has been stolen – stating the make, model and location. They've partnered up with marking companies – Datatag and Road Angel to offer reduced rate tagging.
"We're really asking people to ensure their machines are stamped. Not only will it help the parts or machine tracked back to the correct owner, it will also deter thieves. It's been great having the support of the partner agencies and the Met Police ha