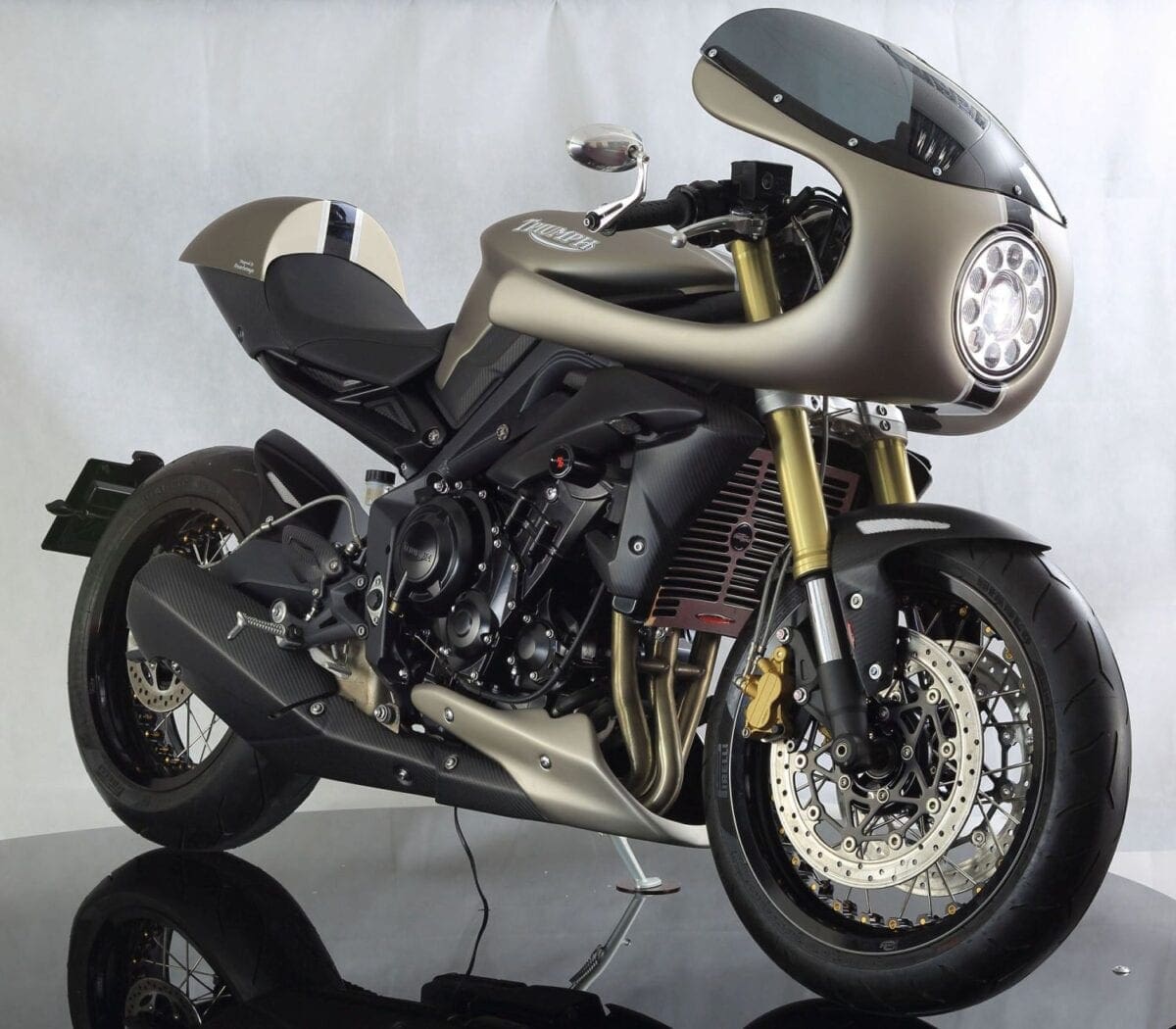 Check out this awesome Powerbronze body kit – made as a project for the Triumph Street Triple. Powerbronze says that this is just a one-off kit at the moment and is not in production but we think that if enough Street Triple owners say to the company that they want this sort of thing then maybe (just maybe) we might see this go into production after all.
And let's face it – we want this on our bikes. Now. So if you like it then give Powerbronze a shout, sharpish.
Elsewhere from the workers in plastic are a new range of screens designed to suit a large range of custom bike models.
They are available in 3 different sizes, the Colossus and Dreadnought in clear or light tint 4mm material, while the shorter Vanguard screen in 3mm material is also available in our darker colours.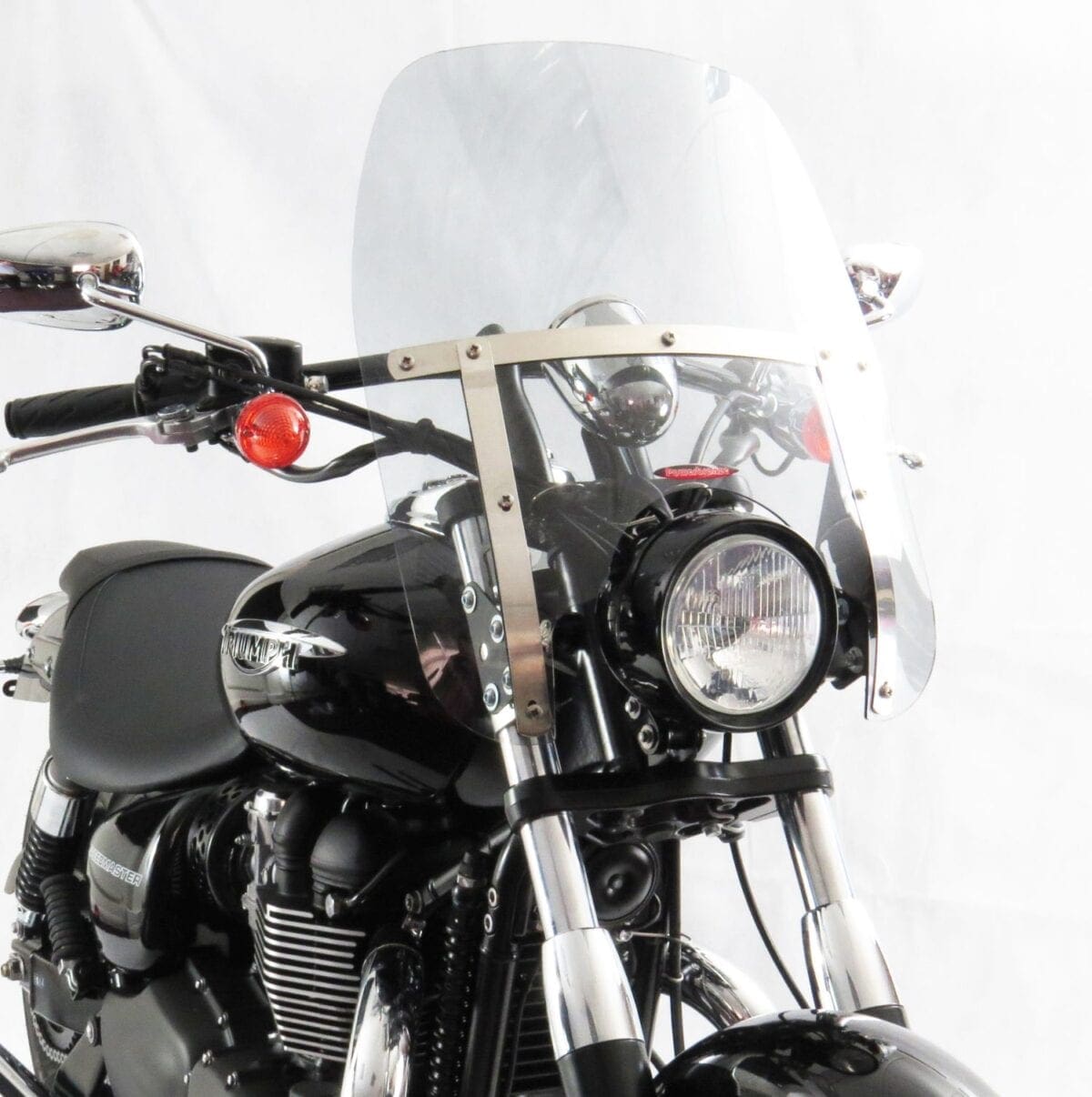 Dreadnought:
Measuring 570mm high (400mm above the top of the headlight) by 470mm wide, the Dreadnought Screen will keep those bugs out of your teeth! The frames and fittings are manufactured in  stainless steel and all screens are supplied with fitting instructions.
These screens are available to order now, RRP £180.00