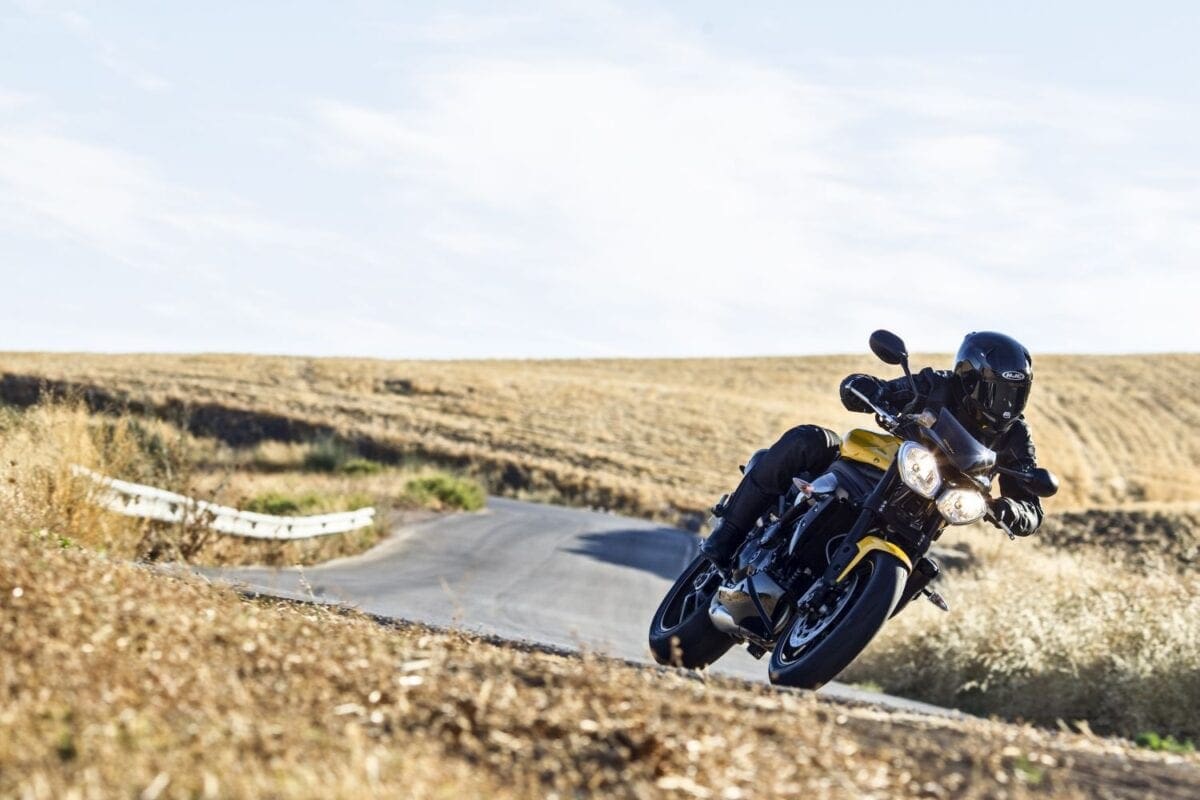 Triumph has had to issue a Safety Recall on three models. The Daytona 675 R ABS, the Speed Triple R ABS and the new Speed Triple 94 are affected. The reason for the recall is a potential defect with the Ohlins TTX rear shock on the bike.
Here's what Triumph said in full:
Important Safety Recall – Rear Suspension Unit on Certain Daytona 675 R ABS, Speed Triple R ABS and Speed Triple 94 models.
We are very sorry to have to announce this safety recall. Owners of the above motorcycles within the below vin ranges are affected by this safety campaign. Our supplier has informed us that a number of Ohlin TTX shock absorbers as fitted to the above models contain a potential manufacturing defect and owners are advised to stop using the bike until the rear suspension unit has been checked and if necessary replaced.
Owners have the option to check their own bike on the Ohlins web site to see if their shock absorber requires replacement. Submitting the part number and batch code as stamped into the body of the RSU to Ohlins via an on-line enquiry form (see below [Search Option]) will immediately inform you if your model shock absorber is affected or not. If you take this option please feedback the result to your supplying Triumph dealer who will make a suitable note against your machine's record. If you don't not wish to take up this option, you are asked to contact your local dealer to make checking and possible repair arrangements.
Again we apologize for any inconvenience this matter may raise, however your safety is our primary concern.
Affected Vin ranges:
Daytona 675 R ABS  Vin range: 642869 – 703908
Speed Triple R ABS  Vin range: 656713 – 715630
Article continues below...
---