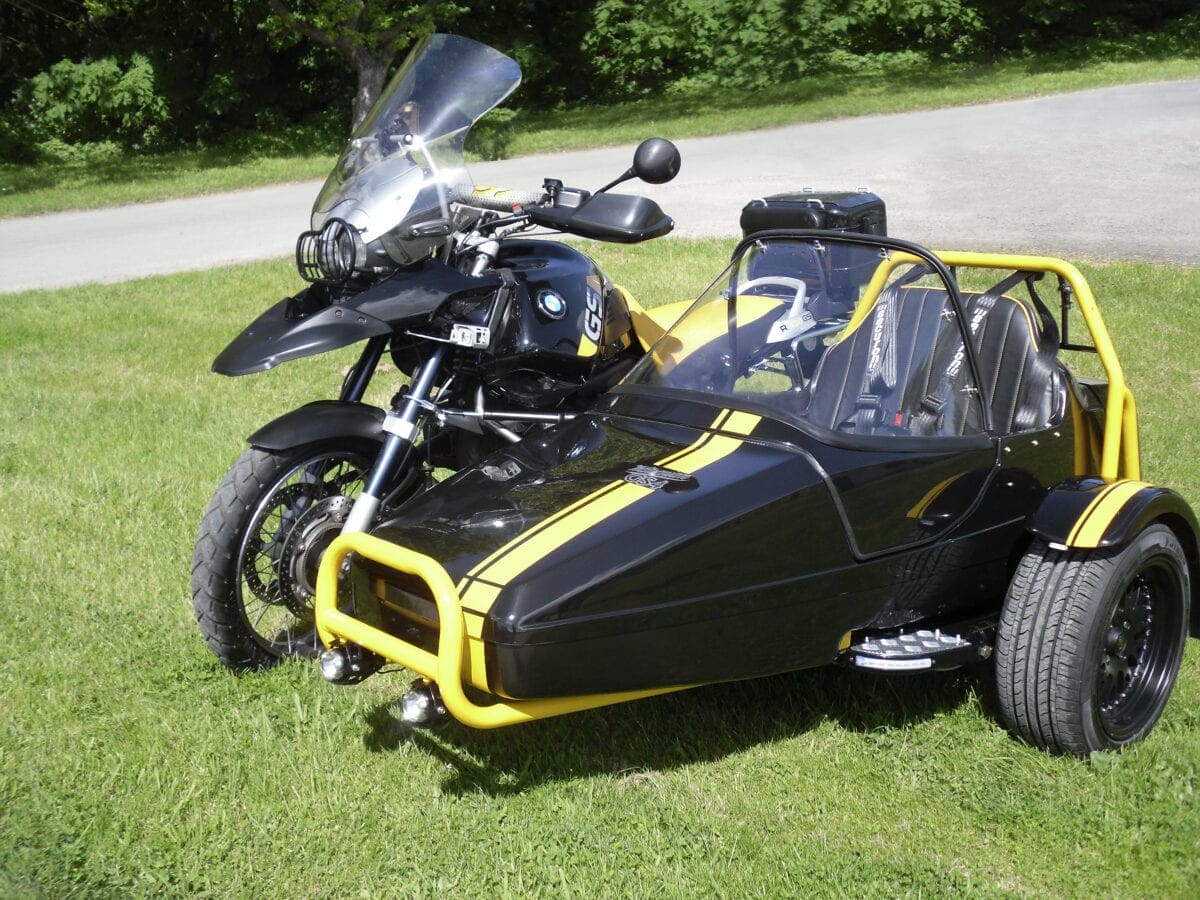 Third wheel chair for BMW GS.
BMW's R1200GS has been Europe's best-selling motorcycle for the past two years and now Watsonian have developed a sports-touring sidecar specifically for the 1150/1200GS, in response to increasing demand from owners of the Bavarian adventure sport bikes.
BMW use the boxer twin engine as a stressed member on both the 1150 and 1200 GS, so Watsonian needed to design a sub-frame for the bike in order to attach the sidecar.
The body shell is based on the Watsonian GT4; the wrap-around screen section folds up for easy access to the cockpit, revealing a 76cm-wide bench seat that is comfortable for an adult plus child or two children. There is plenty of luggage space in the lockable boot, which measures 63 x 76 x 53 cm.
Fitted with a 15" split-rim style wheel, the minimalist 'hugger' mudguard features a combined LED tail light/indicator unit. A passenger step is integrated into the chassis, incorporating a front LED indicator.
Watsonian modified the sidecar frame substantially to suit the BMW GS, adding a roll bar, front and rear nudge bars and front-facing spotlights.
The Watsonian GS4 is built in the company's Cotswold factory in the Heart of England. Overall dimensions are 250 cm long x 120 cm wide and the guide price for the GS4 sidecar is £9,995, including VAT and fitting.
For more information call 01386 700907 or visit www.watsonian-squire.com.