Garmin VIRB Elite Action Camera review | £249.99 | https://buy.garmin.com | Tested by Carli Ann Smith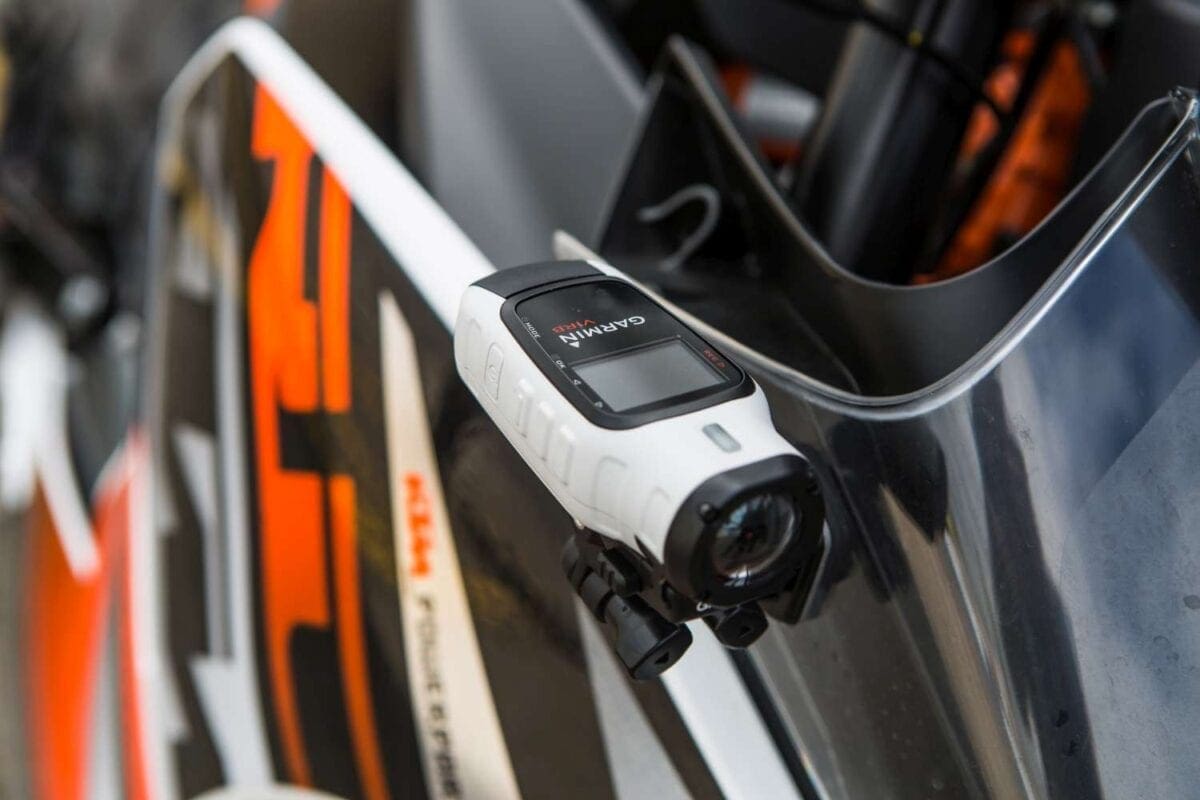 A few years ago, there wasn't that much choice when it came to action cameras – it was GoPro's and that was it. However, with a number of new models on the market, the choice has opened up and there's plenty to choose from. Garmin has launched the VIRB and VIRB Elite action camera – but how would it cope as a camera for motorcyclists?
We like video content here on MoreBikes.co.uk and try our best to get as much on-board footage as we can – so what better way to test what we think of the new Garmin VIRB Elite. You can buy the camera for £219.99, but different packages are available with bundles of accessories included in the box. We chose the cycling bundle, priced at £249.99, which included: camera, battery, USB cable, instructions, MicroSD 16GB card, cradle, short link, right angle link, flat surface mount, curved surface mount, removable flange base, threaded collar, three knobs, adjustable mounting arm kit, mount base kit (curved and flat), handlebar mount, vented helmet strap mount – phew!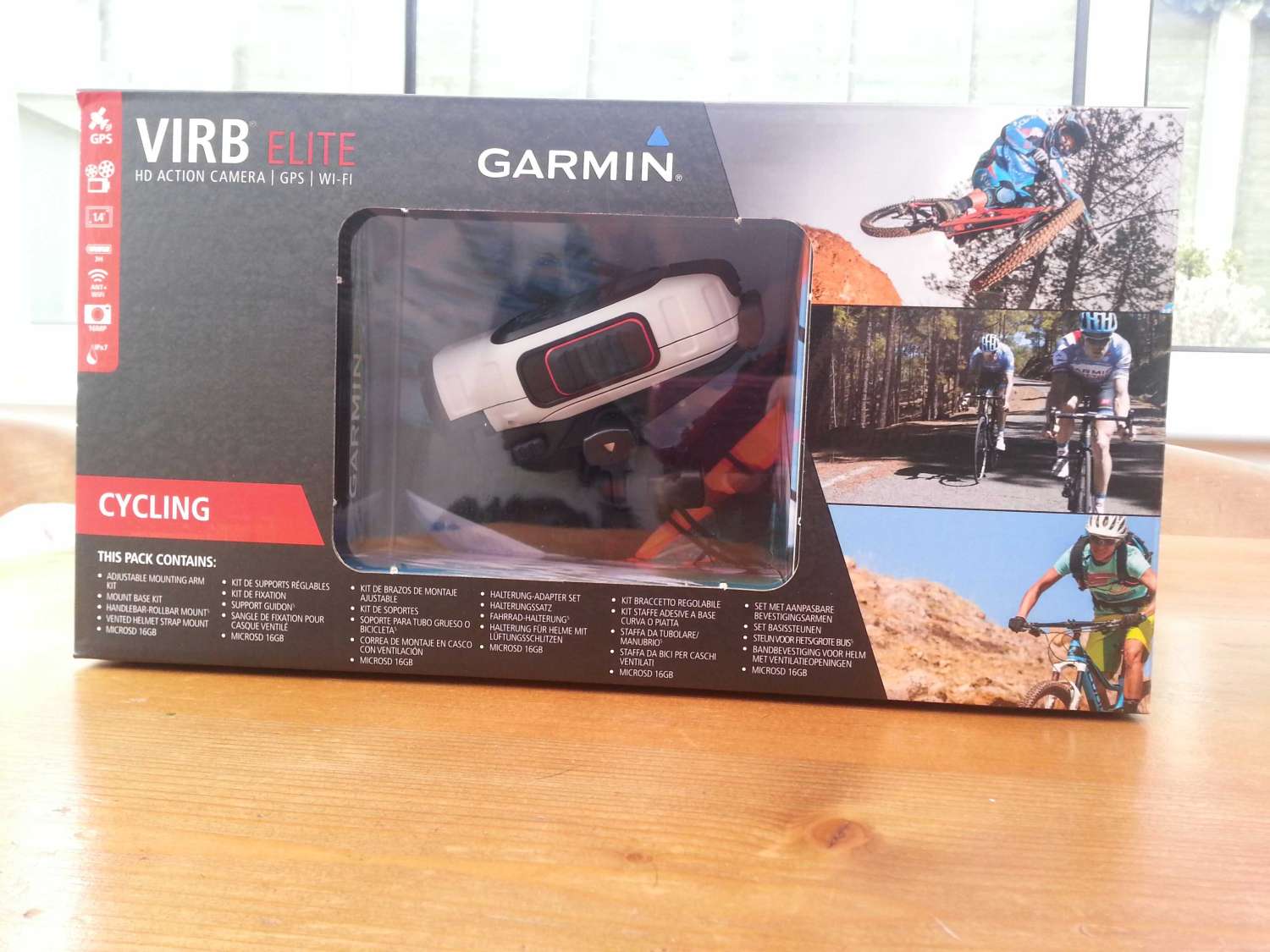 You can record in a range of video modes. In addition to 1080p@30fps, you can adjust resolution and filming speed for slow motion up to 120fps. The multiple HD video modes include: 1080p@30fps, 960p@48fps, 720p@30/60fps, 848×480@120fps.
I'll admit, I'm not the best with technology – so action cameras tend to scare me slightly, I like something that I can point and shoot. It helps to be able to see what you're doing properly – the Garmin VIRB has a nice large 1.4" display where you can flick through the menu, playback videos and look through pictures you've taken and see just where you're shooting. Sometimes with other popular action cameras which don't have a screen, you start it recording but can't tell what shot you're getting – quite often I get back, look at the footage and I'm disappointed as I wanted it slightly to the left or right – not with the VIRB Elite. You get digital image stabilisation as standard too.