Paper part of driving licence now abolished.
The paper part of the driving licence will be abolished from today with an online service which shows a driver's record, including offences and endorsements, replacing the paper counterpart,.
Anyone needing to show their driving record to motorcycle hire companies will now need to view their licence information online and generate a check code so details can be shared with third parties.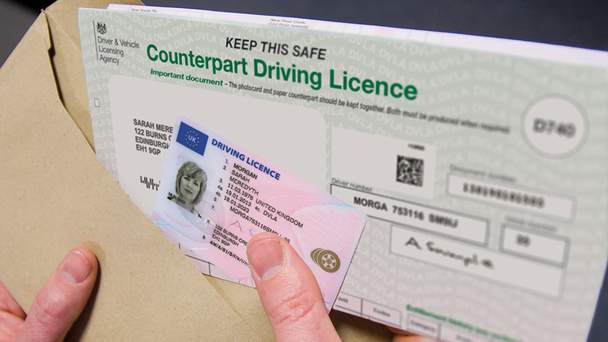 Transport Minister Lord Ahmad said replacing the paper counterpart with an online service: "Will save motorists money and reduce unnecessary red tape."
"It will also benefit employers and vehicle hire companies," he said.
"Relying on the counterpart meant relying on a potentially out-of-date piece of paper."
A DVLA spokesman said: "Hire companies in the UK, and through them their overseas offices, should be well aware of the change.
"Many have published information for customers on their websites as their own requirements vary. Our advice to drivers is to check with their hire company what documents or information they will be asking for.
"Users can generate a check code up to 72 hours before collecting the vehicle and if they want extra assurance they can also download or print out an electronic summary of their driving licence record."
AA president Edmund King said: "The possibility of teething problems this summer is a concern.
"While most users will be happy to see the back of the counterpart, there is widespread confusion as to what they should now do to ensure they stay within the law and what documentation will be required at the rental check-in desk."