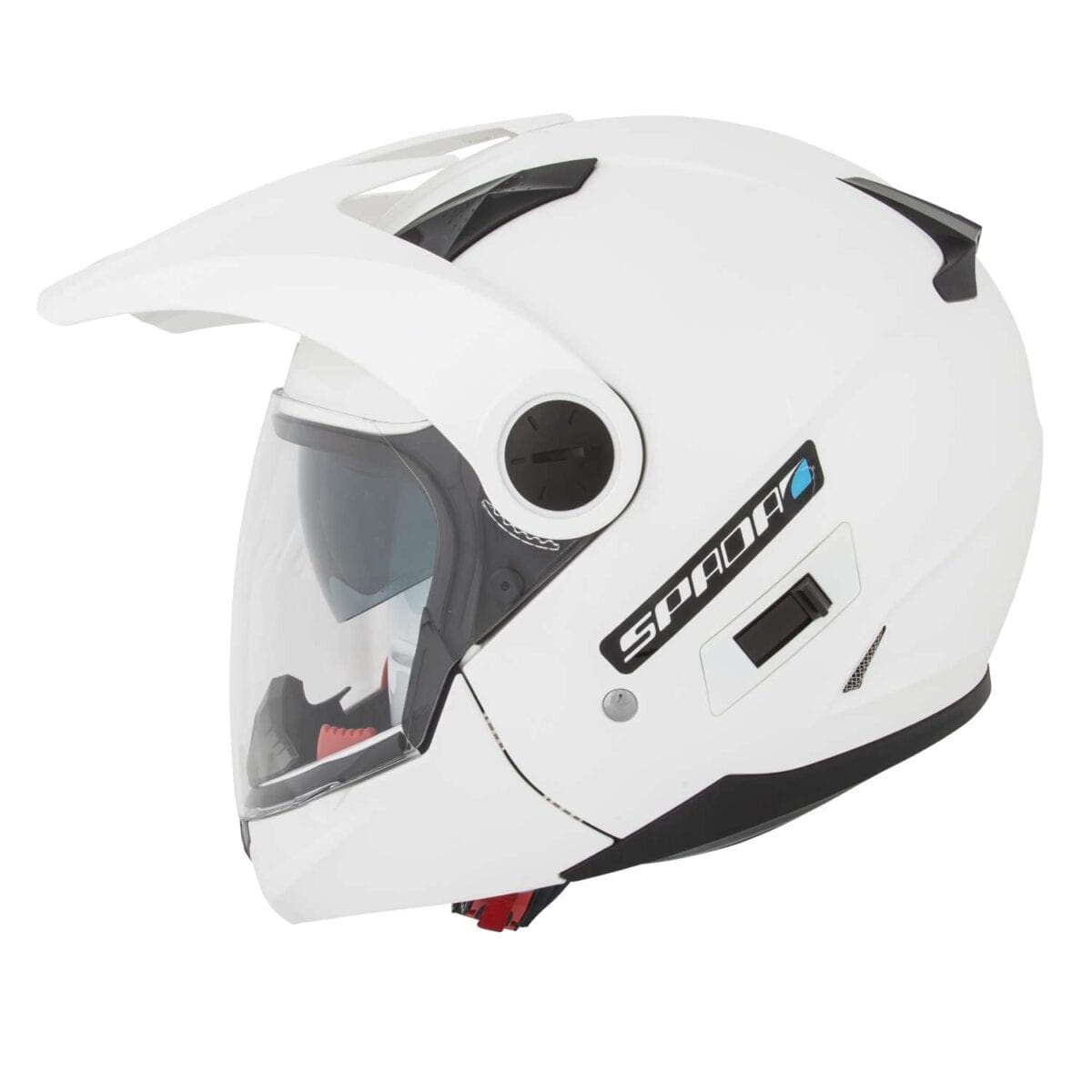 Spada has launched a new duo helmet which can be worn as a full face or open face helmet – with or without a peak – and it's priced at £99.95.
It has a thermo plastic moulded construction, features an integrated tinted drop down visor, a multi-positional main visor, micro-metric fastening system, upper and lower ventilation for those warmer days and a removable interior.
It's EC2205 approved and is homologated as a full face helmet and an open faced lid – simply press two buttons on the chin bar and pull it forwards to remove and to get it back on, just line up the prongs and slide towards the helmet until it clicks.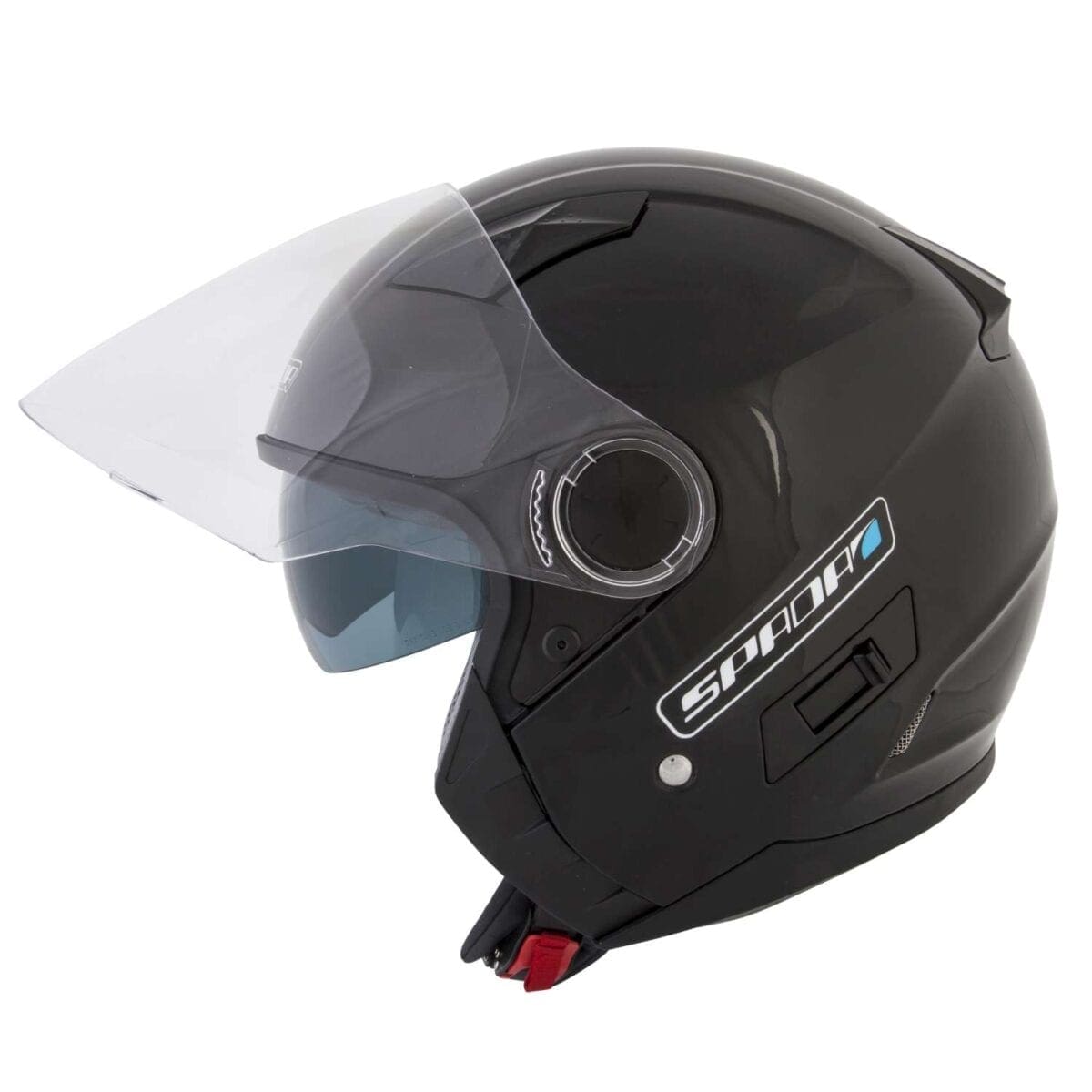 Available in sizes XS-XL and in three colour options: matt black, gloss black and pearl white.
Check out the website at: www.spadaclothing.co.uk for more info. Take a look at the cool video too: