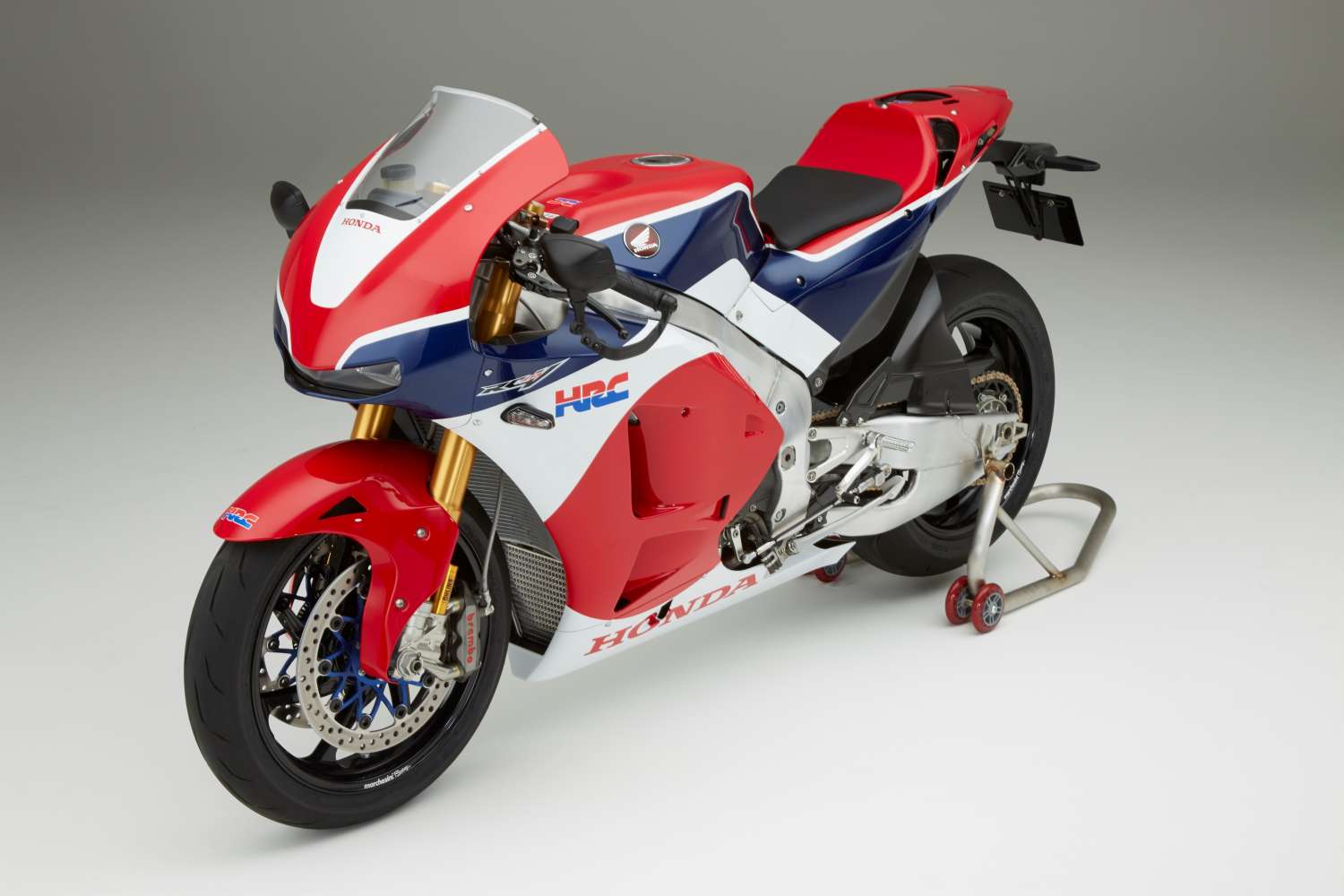 Honda is to launch RC213V-S by turning their MotoGP RC213V into a model for the road. Getting your hands on one of the machines won't come cheap though as the price is to said be €188,000 – which is £136,934.83 in the UK – although we're still waiting for that to be confirmed. Here's what the press release from Honda had to say – we're off to find our piggy banks:
"The RC213V is a machine exclusively for racing that has won consecutive championships in the MotoGP class of the FIM Road Racing World Championship Grand Prix (hereinafter called "MotoGP") in 2013 and 2014. Honda has made changes to some of the specifications of the RC213V, and will now introduce this as the RC213V-S. It is possible to ride the RC213V-S on public roads, and Honda will start accepting order entry for this new model on July 13, 2015.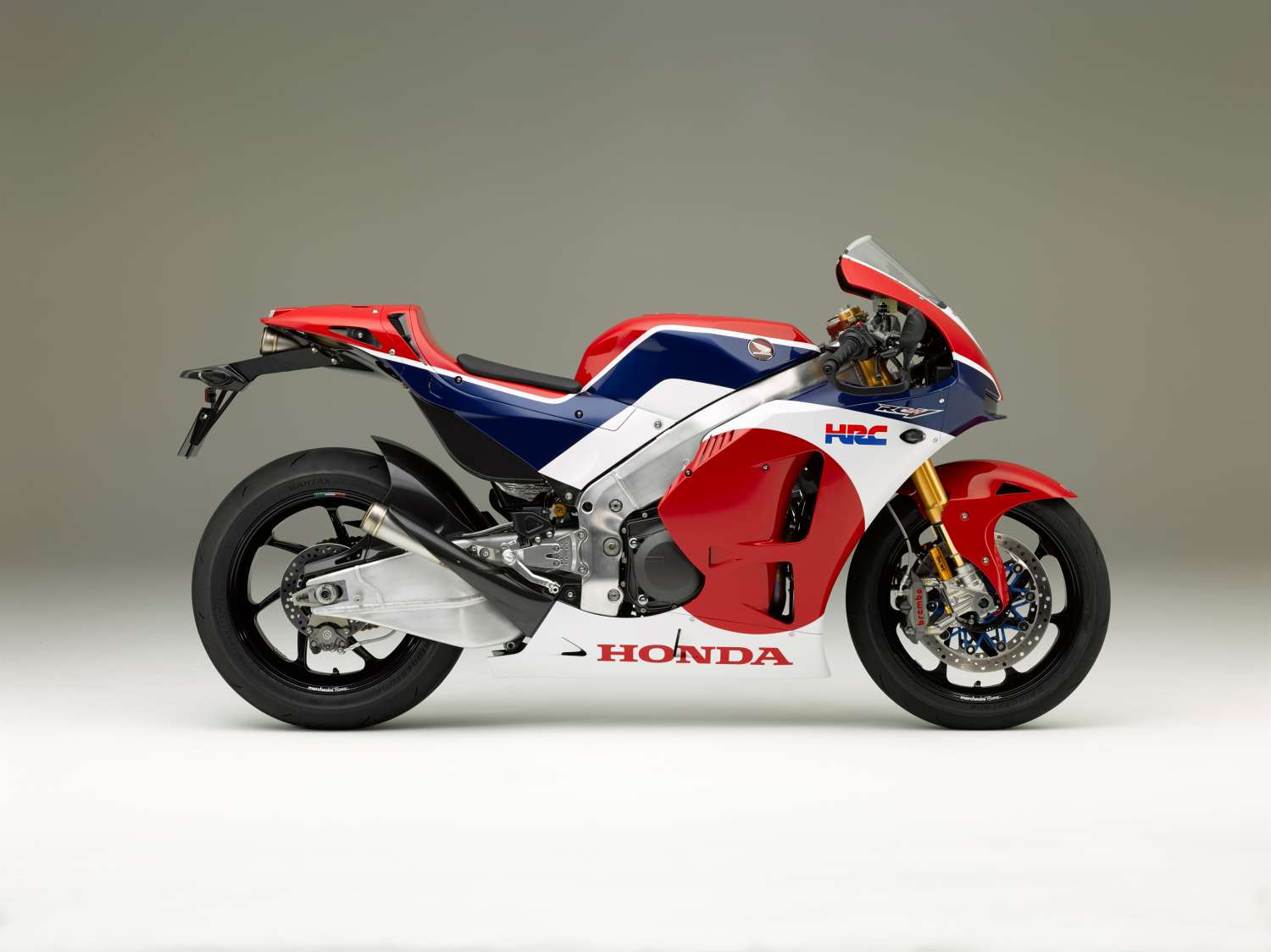 "In 1954, Honda declared its intention of participating in the Isle of Man TT races, which were a part of the Road Racing World Championship Grand Prix at the time. Honda developed its own racing vehicles and in 1959, five years after the declaration, started competing in the Isle of Man TT races. In 1961, Honda successfully won the TT race championships in the two classes it entered. The total number of cumulative racing victories for Honda reached an unprecedented 600 wins in 2005, which rose to a cumulative 695 victories as of June 11, 2015. Since the Isle of Man TT races, Honda has positioned its racing activities in a wide variety of races as its "laboratory on wheels," and has incorporated the feedback from the wide-ranging technologies developed for competition in these races into its commercially available production models, relying on these technologies as a way to help maintain and evolve the excellent performance and reliability of Honda motorcycles.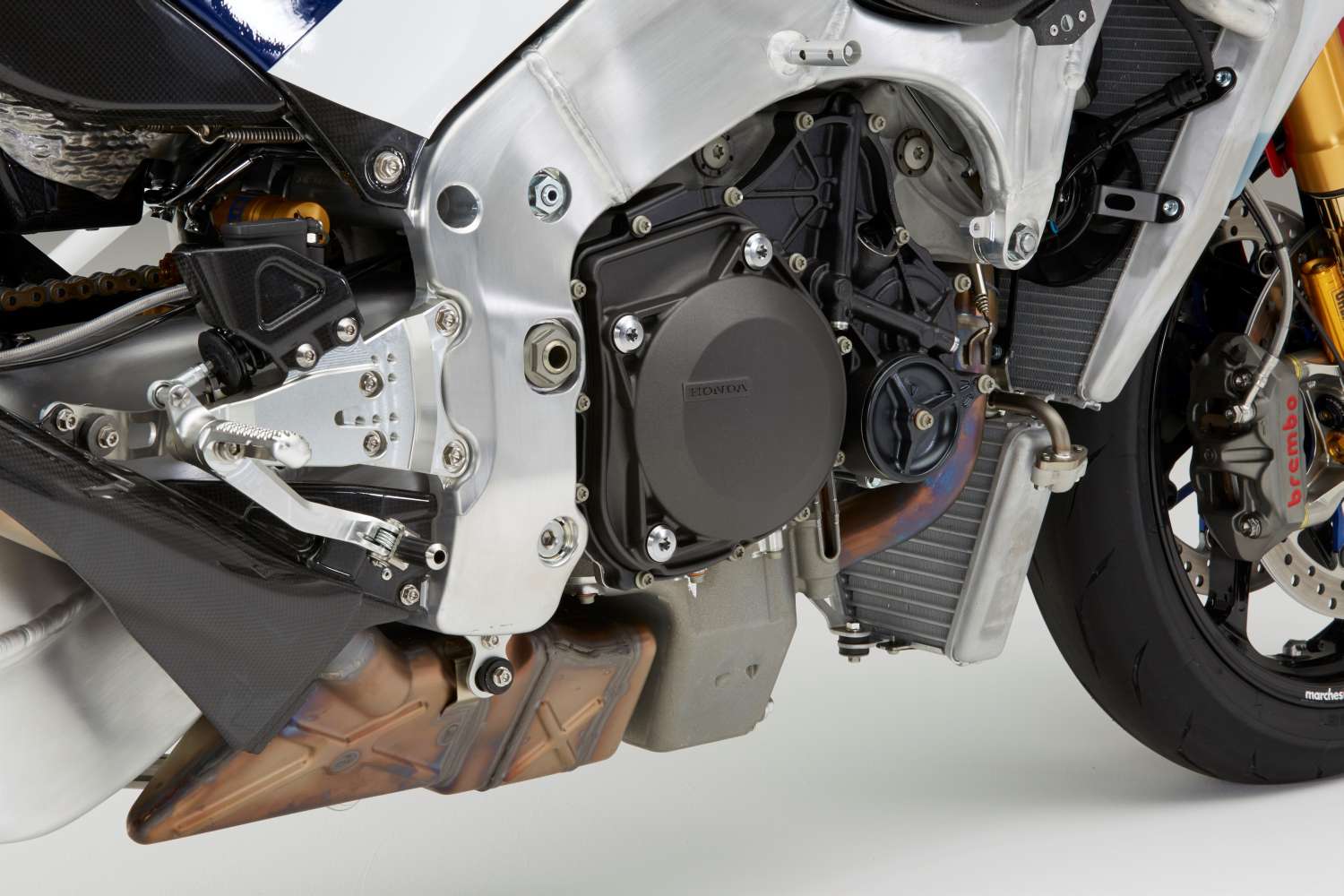 "The new RC213V-S is not merely the result of a feedback of technologies created by Honda through its competition in races into a commercially available model, but rather represents a wholly new endeavor to make it possible for a machine developed for competition in MotoGP races to run on public roads. To win in the world championship races, it is necessary to enter a machine that runs the fastest in the world, but in Honda's view, the rider needs to maneuver the machine well, and so Honda sees ease of use as the means necessary for winning races. In other words, Honda has a principle that the fastest machine in the world is also the machine that is the easiest to maneuver in the world. Ever since competing in the Isle of Man TT races, Honda has consistently developed machines exclusively for racing toward the goal of creating the world's easiest machine to maneuver based on this Honda principle, racking up victory after victory in races along the way.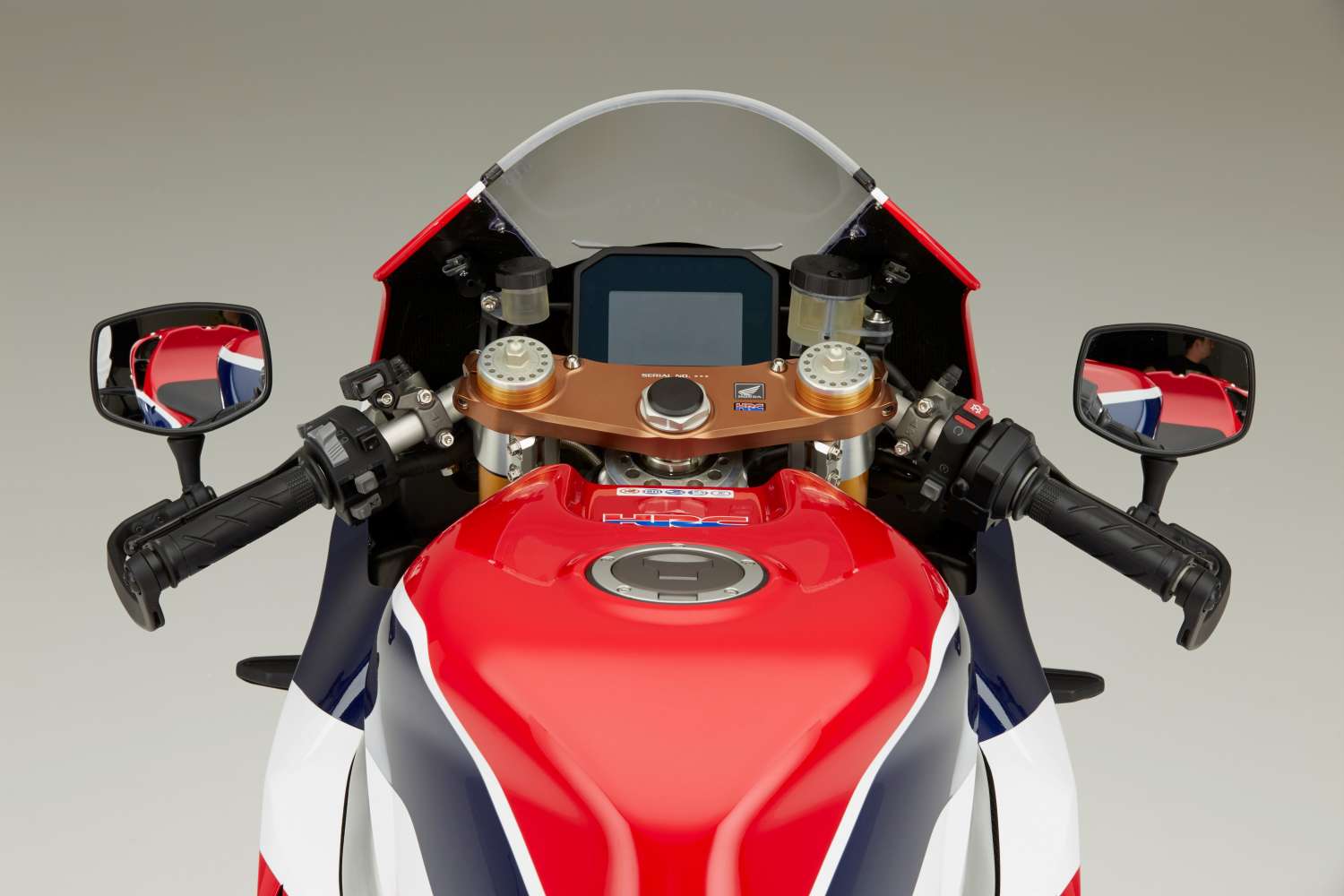 "The RC213V-S has been developed according to this Honda principle, making it possible for the RC213V, which has won MotoGP