Other Cagiva bikes we want re-done.
In light of the news that MV bosses are planning a return of the Cagiva brand, with serious Mercedes money behind them, we just thought that we should throw into the ring our request for two more bikes from the glory days of the big red outlet.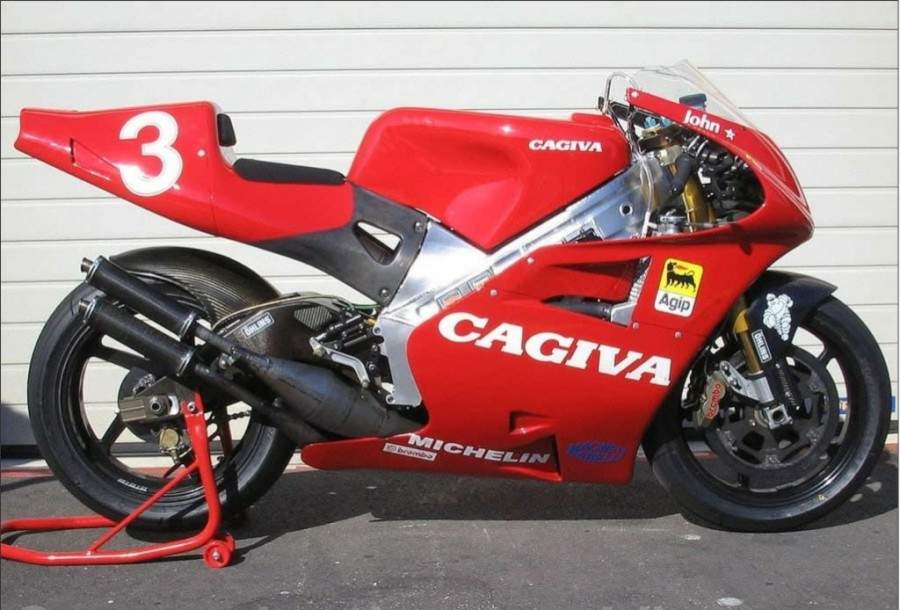 So, topping our list is the Cagiva C593. Yes, this was the GP500 motorcycle. It's also the most beautiful motorbike ever built (yeah, it is, don't argue with us about this) – so if anyone from MV is reading this then put this on the list of bikes to build alongside the new Elefant. And we don't want any of your PC-friendly, save-the-ickle-polar-bears nonsense or battery-powered gumf either. What we want is this bike in all it's blue-smoke, arse-kicking, two-stroke screaming glory.
It's be scary, but boy would it be good. So do it. And let us ride it, please.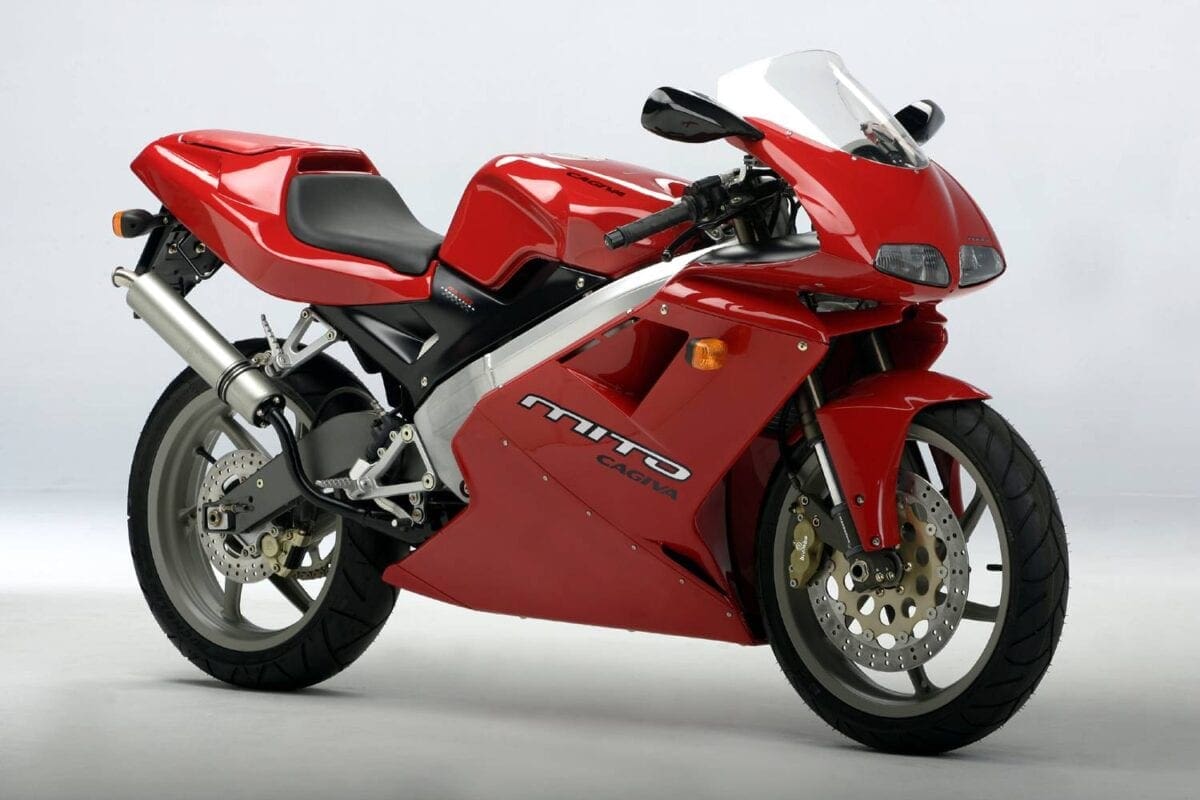 The other Cagiva we'd like back is the Mito. The 125 that sounded the closing stroke for the funky learner exquisite bikes. Made to a pedigree to match the family line, this was a fitting final roar from the class with a chassis to push and a lovely motor.
Now, we'll take a new, cleaner four-stroke, better-eco version of this bike, even a battery version – but for goodness sake give us the Mito back. We sorely need it as a world of motorcycling.
Anything else you want to see back when Cagiva reappears? Let us know.