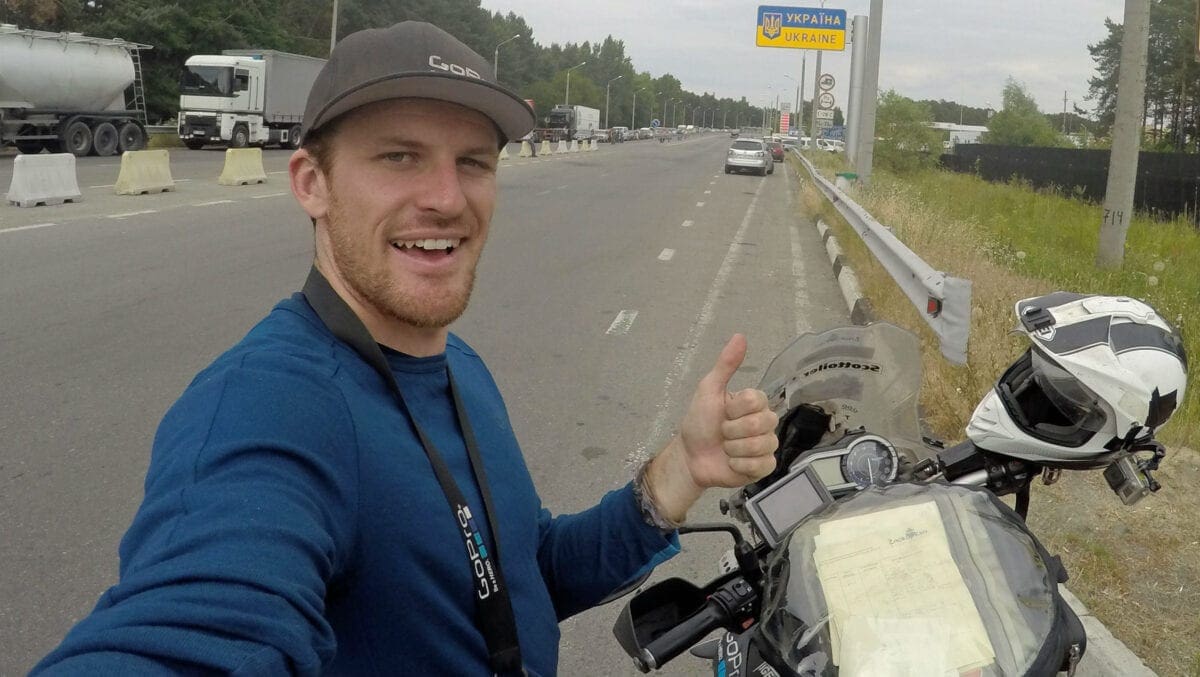 Our Rhys rides into Kiev – Capital city number 34.
MoreBikes' British motorcyclist Rhys Lawrey has ridden into Kiev, in war torn Ukraine, on his mission to set a new Guinness World Record for the most capital cities consecutively visited by motorcycle.
The 23-year old has ridden through 57 countries since leaving London in May 2014 on his Triumph Tiger 800XC and Kiev is his 34th capital city in a row.
Having arrived in Warsaw, Rhys needed to obtain a Visa to travel across Belarus to reach Ukraine. This demanding route was essential to comply with the strict rules of the record attempt; he may only stop between capitals for fuel and borders. This would be one of the longest days of the whole trip.
"The long 480 mile day from Warsaw to Kiev also had a few laughs and adventures at the Ukrainian Border" explains Rhys. "It took over 4+ hours to cross. It felt like I was back in Central Asia, not Europe. I got through and managed to make it to Kiev by 10.30pm so a nice long 14+ hour day" .
From Kiev Rhys took a detour to see the area around Chernobyl, to witness to aftermath of the 1986 nuclear plant accident, before returning to Minsk, in Belarus. From there he will head for the Baltic states of Latvia and Lithuania and on to Scandinavia. He is due back in London this July, by which time he hopes to have visited 50 capital cities, beating the current world record ten times over.
Rhys is raising money for The Prince's Trust, asking for a donation of just £6 per person (one pound for every continent he's crossed). You can follow his progress and make a donation at www.2mororider.com.