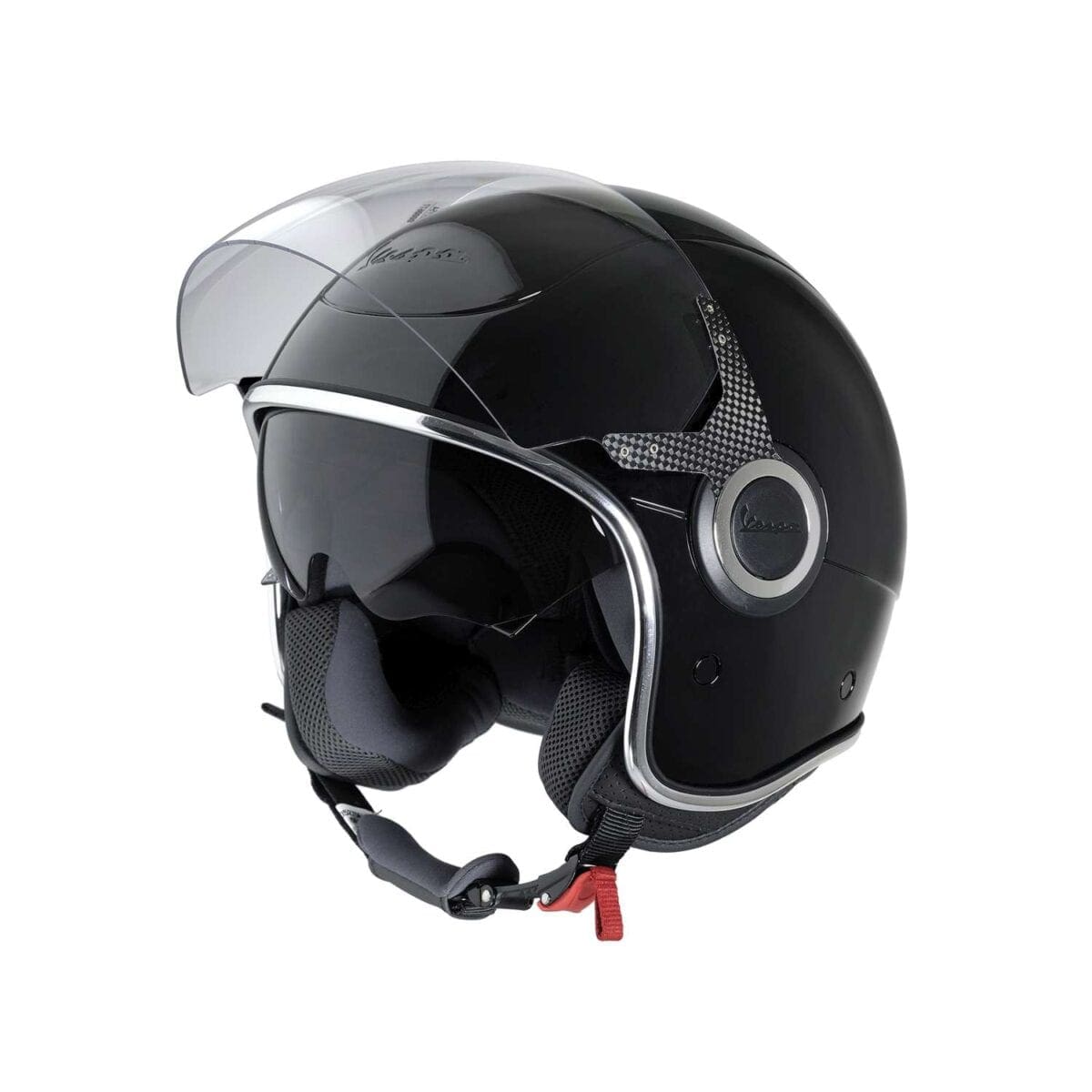 The new helmets from Vespa – the VJ and VJ1 – feature a demi-jet design and are finished with a chrome rim and Vespa logo on the front.  Both feature retractable sun visors, the VJ also comes with a full-length clear external visor.
They have an ABS shell, approved to the current ECE2205 safety standard, a breathable textile lining and both fasten using a micro-adjustable seatbelt strap and fastener.
The VJ comes in sizes XS to XL; in Black, White, Grey and Red and is priced at £129.99. The VJ1 also comes in XS-XL; in Black, White and Blue and sells at £115.99.
For more info, visit: www.uk.vespa.com