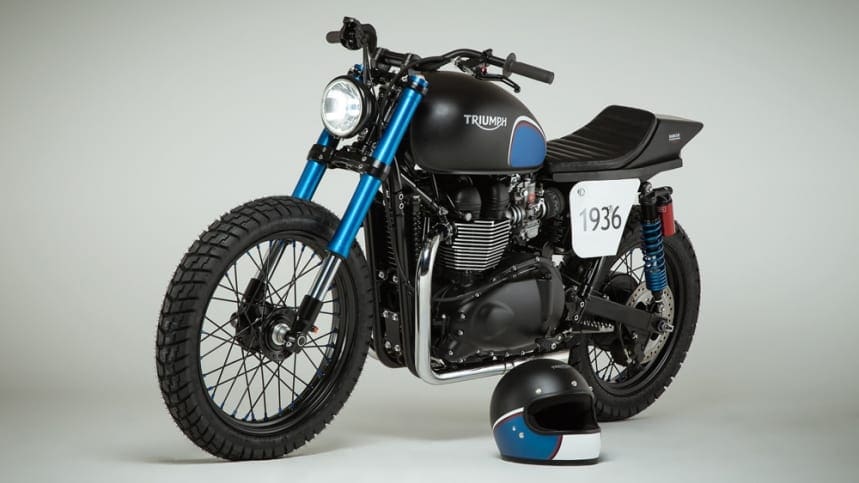 We love this Triumph Bonneville/Barbour International mash-up called the BITI1: Street Tracker.
Fits the bill for the current customizing trend nicely. The subframe and seat have been swapped for a Rex's Speedshop unit, the rear suspension is a pair of K-tech units and the front forks are off a Street Triple R. New pipes and 36mm Keihin carbs give the bike a touch more pep, too.
It's right up the British summer alley right now, loves it. What do you think to it?