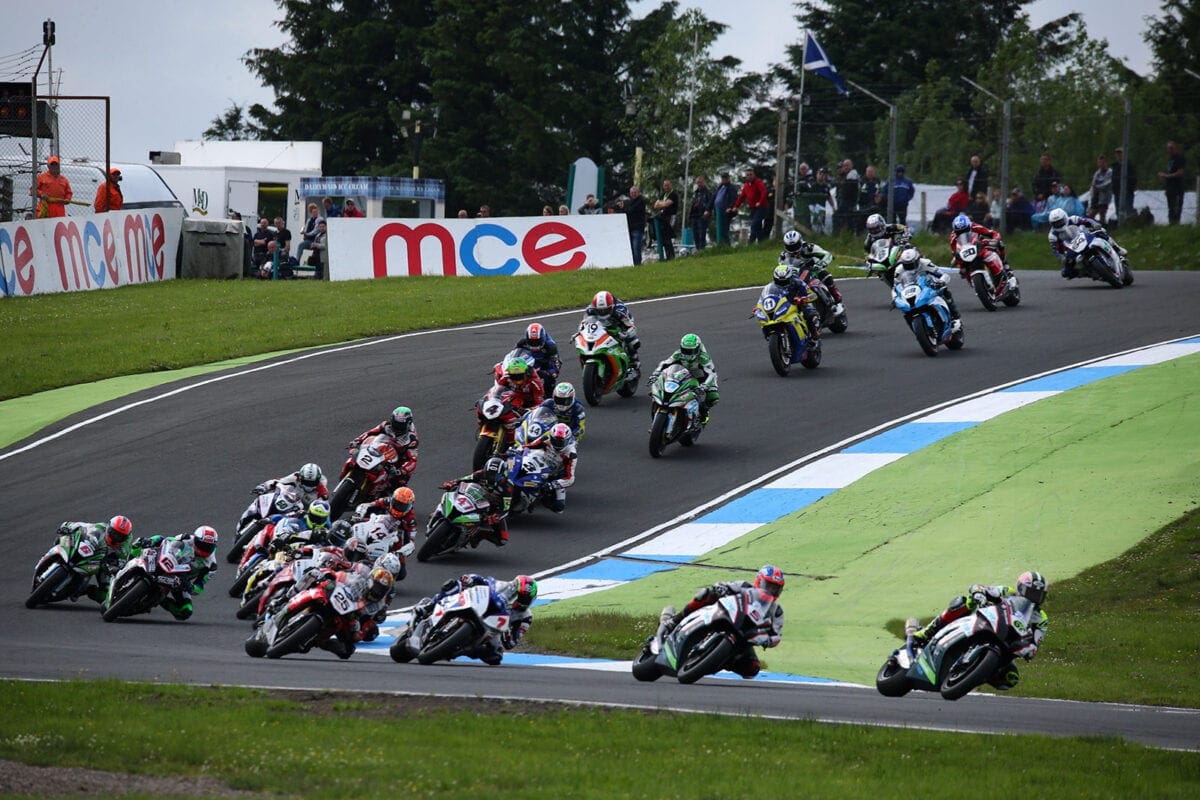 Defending champion Shane 'Shakey' Byrne has set himself up perfectly for his home round of Brands Hatch (17/18/19 July) by scoring a Scottish double at Knockhill, holding off the challenges from his closest rivals in two intense races.
Byrne took the lead in the opening race with a decisive move over his team-mate Stuart Easton at the Hairpin on the opening lap and despite the Scot trying everything in his power to fight back, it wasn't enough and he had to settle for a podium finish.
Michael Laverty had claimed second place on the Tyco BMW after a late surge to pass Australian Josh Brookes on the Milwaukee Yamaha at the Hairpin, but following a review by Race Direction he was later issued a one second penalty for overtaking in a yellow flag zone which dropped him back to fourth. The issued penalty moved Easton to second ahead of Brookes.
The second race started with Laverty hitting the front of the field on the Tyco BMW from Easton and Byrne with Brookes in fourth place. Laverty was defending hard until Byrne made a move to take the lead on the 13th lap and then the pack were dicing for positions when the race was red flagged for a sharp rain shower.
The 11-lap restarted sprint race to the finish was held in dry conditions and Byrne hit the front, holding off the attack from Easton and Brookes as a rejuvenated Ryuichi Kiyonari claimed fourth place for Buildbase BMW after a race one crash.
Jason O'Halloran completed the top five for Honda Racing but it was disappointment for James Ellison at Knockhill as he crashed out of the opening race and then was forced to retire with a technical problem in the second race.
Shakey said: "It might have looked easy, but I can tell you it wasn't! The first race was long and the pace was not as quick and I had expected it to be, but I was desperate to be in front.
"In the second race I was one of the riders who put my hand up to get the race stopped. There are people saying if it had run another lap or so it would have been two thirds distance and a result declared – OK, I would still have the win, but to those people I would say come and ride at 155mph into the first turn with rain and see what it is like – it had to be stopped for safety reasons.
"I had a plan for the sprint race and  that was to start at the front and finish at the front. I was able to push hard and the bike was perfect and I can't wait for Brands Hatch now!"