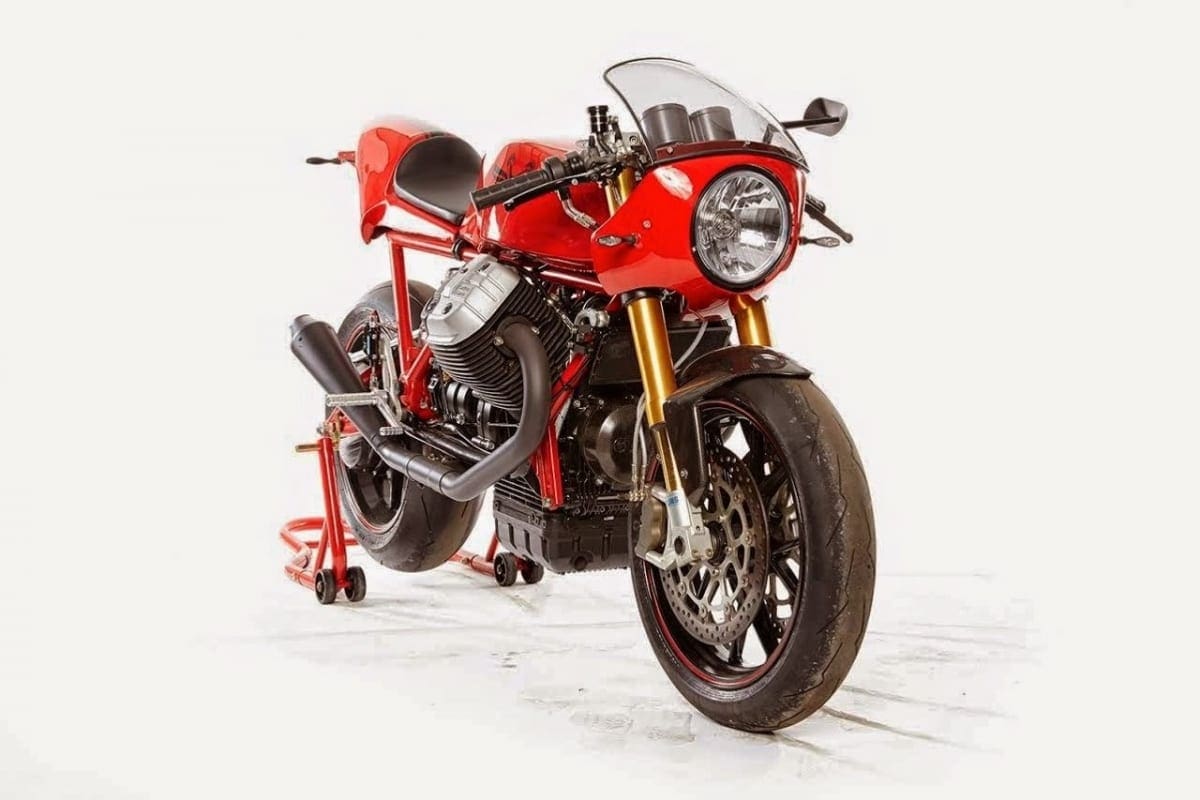 Made by a small engineering workshop not far from the Czech republic, this is the awesome Radical Guzzi cafe racer.
The engine is a Guzzi Griso V-twin lump, taken from 1200 to 1450cc and kicks out 135bhp at the rear wheel. Builder, Stefan Bronold says he was so keen for some genuine character with the bike that he even swapped the modern injection for a pair of Keihin FCR carbs.
The bike's frame is from an original Guzzi Le Mans III butthe suspension front and rear has been lifted straight from a Ducati 1098.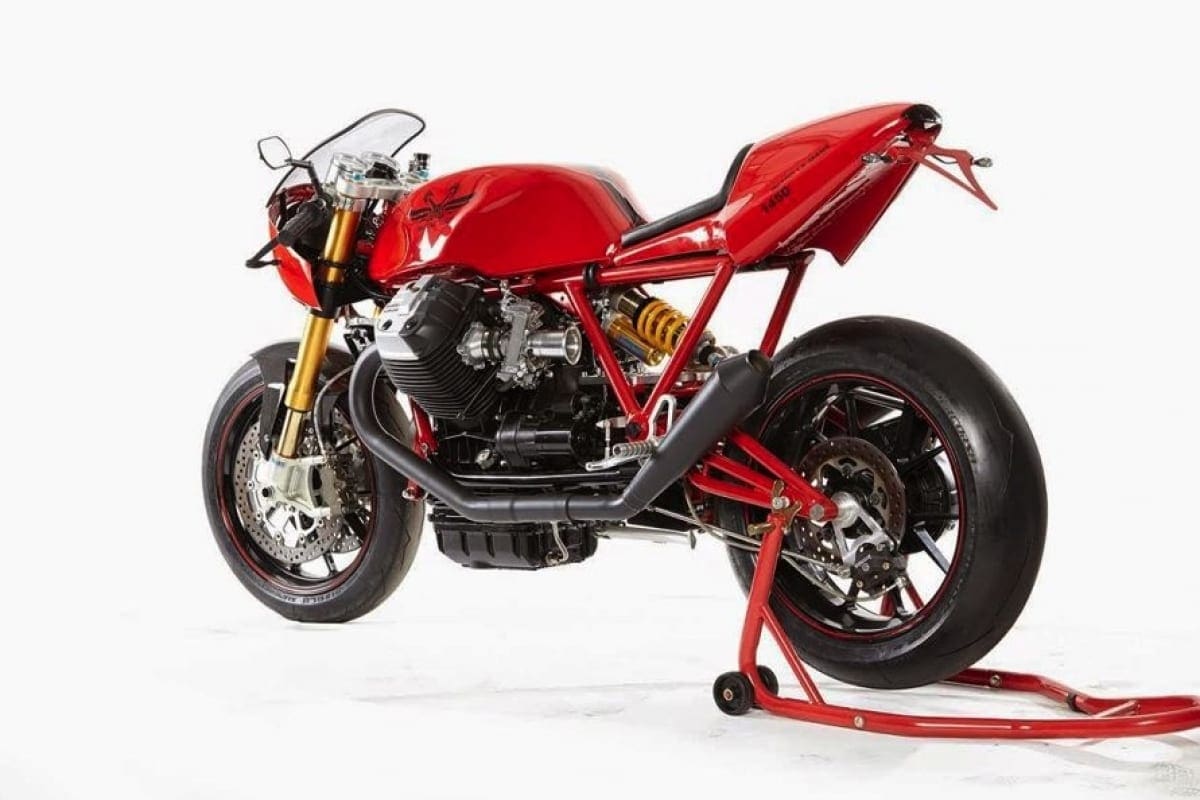 "It's taken me six years to work out this motorcycle and turn it from an idea to something that can be ridden and enjoyed. I haven't stopped here though, I think there are things that can be done with the more modern Guzzi parts that would mean that a Guzzi could be built that would take on the BMW R-nine-T."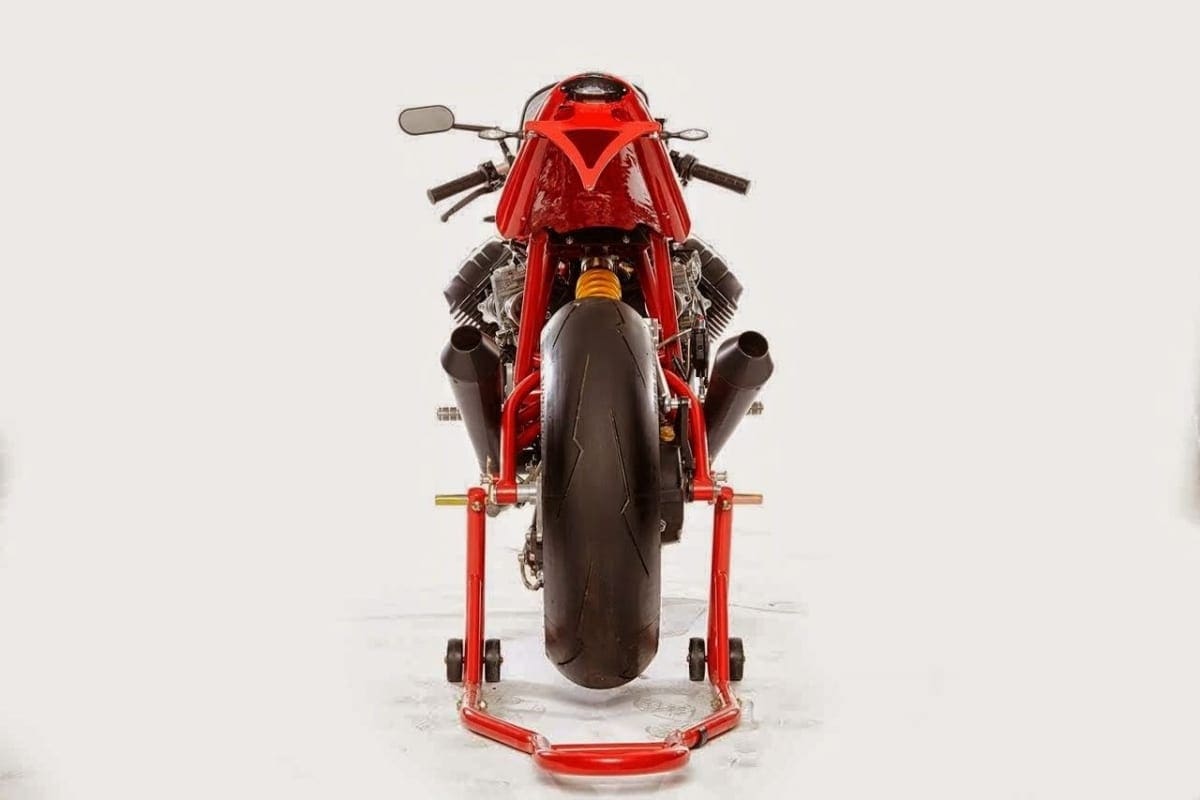 Here's some video of the bike in action, no denying it looks the business. We like it very much indeed.