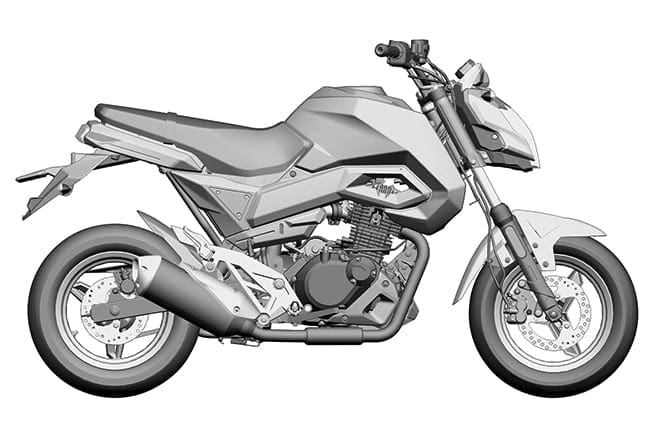 This is the cad cam design that shows the next bike to come from CFMoto – and it shows that the Chinese firm thinks that the super-Monkey bike styling is the way to go.
Based around a 125 or 150cc air-cooled motor this bike is all new. The firm also announced that recent designs around a 'new' 650TK tourer is actually going to be a police bike used in China.
What do you think to this new take on a Monkey bike then? Worth some of your time or another Chinese bike that'll disappear up its own pipe?