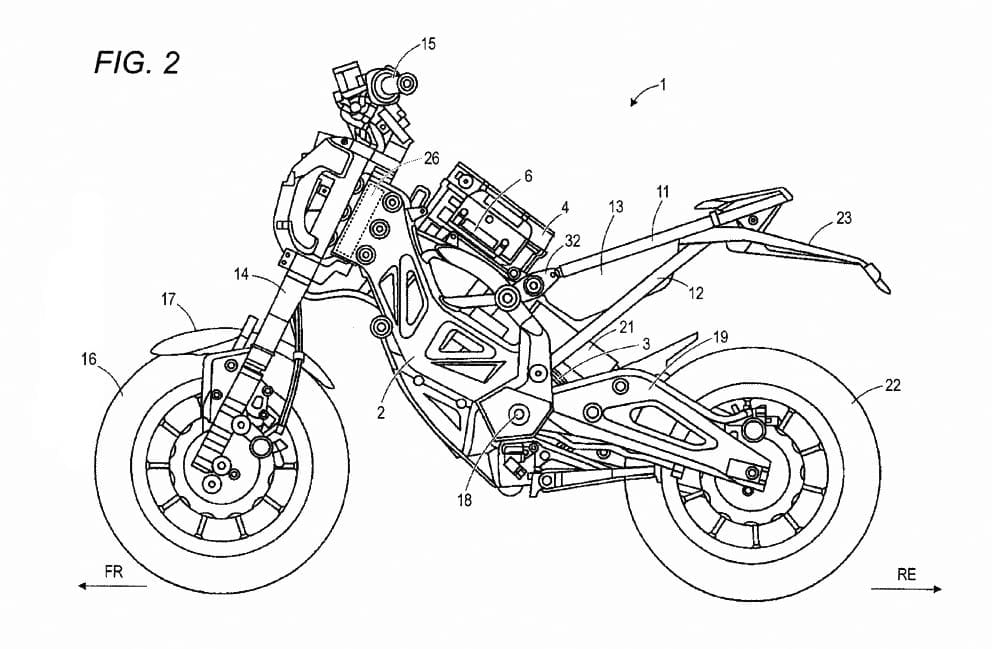 This is future design from Suzuki for one of it's electric bike ideas – nothing new in electric bike ideas from Suzuki, but this one's very different.
It shows a 'live' frame in which will be housed all the electronic brains and connections for a fully electric motorcycle. The drawings have recently been filed by Suzuki and whilst the motorcycle in them is interesting, it's not where the story of this model is. For that, you've got to look at the frame.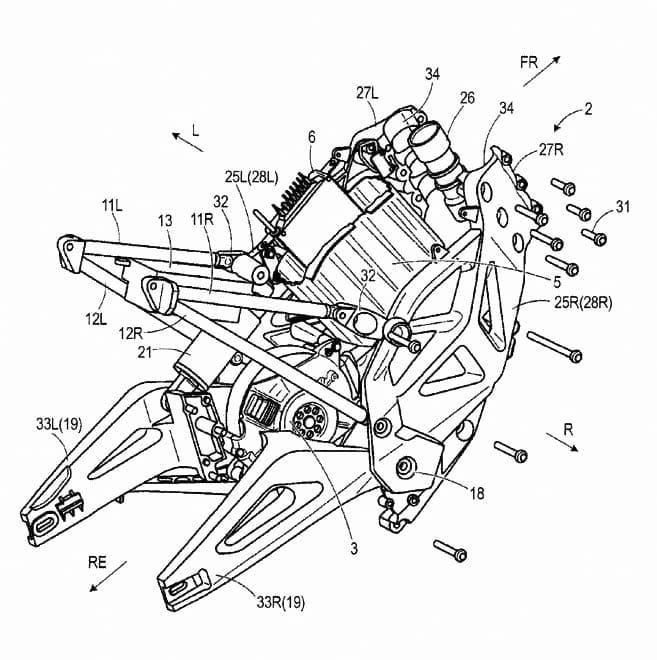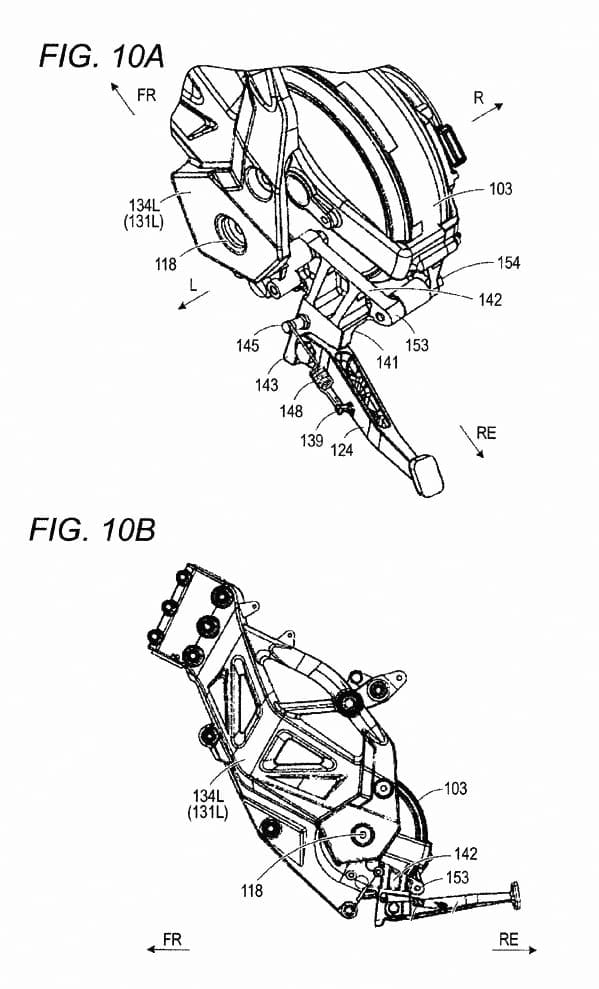 The frame is bonded using aircraft-type glue. Made in two halves, the left side of the frame is the one that will, effectively, become a laptop built into the frame itself. This frees up a lot of space for things like ECU and cabling. The result, as can be seen in the patent drawing showing the top view of the bike, is an incredibly narrow motorcycle which can have the centre of mass sited anywhere within the frame.
In the drawings for this bike, the mass is mounted at the rear of the frame with the majority of the electronic brains sitting just above and on the inside of the frame from where the sidestand is mounted (the large, curved area – marked as 103).