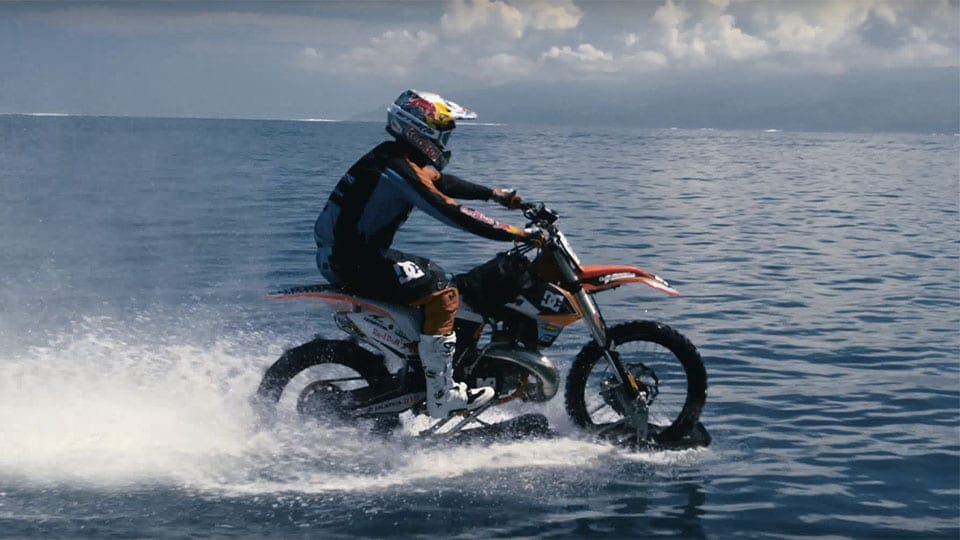 Big jump legend Robbie Maddison has just released this new video, 'Pipe Dream' which is… well… him riding a motocross bike in huge Tahitian surf.
There's not much more to add to that other than, this is that cool it's worth watching over and over.
About as cool as it's possible to be on two wheels, check it out.
The bloke's nuts.