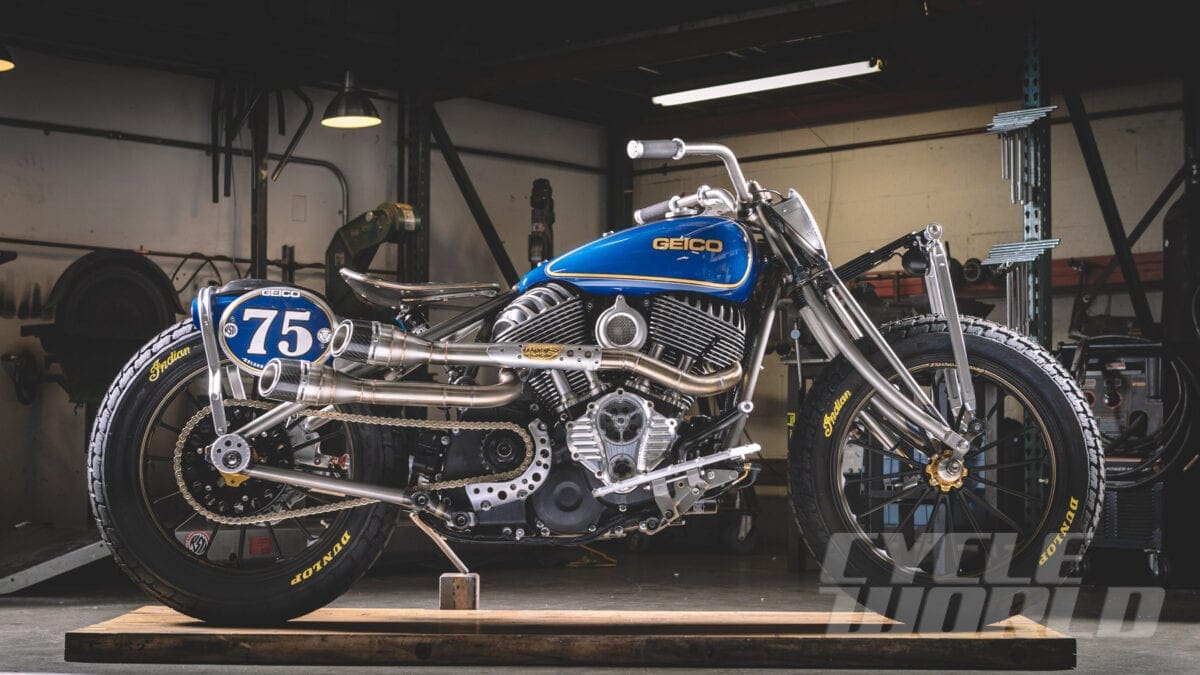 Well, we told you that this was going to happen and here's the official word on Indian Motorcycles returning to the AMA flat-track series in 2017.
Here's is what Steve Menneto, Vice President of Polaris, the company that owns Indian, said: "I don't have anything more to tell you at this stage, beyond the fact that the decision has been made, and we're definitely going racing with Indian in the oval-track world with a factory-supported team."
So that's that, but what does that mean for the roadbike market? Well, it's further fuel to the rumour fire that Indian will release a road-going version of the flat-track motorcycle. This is a bike that will sell heavily on the long history of the American marque on the slidey-stuff.
And, just like sister company Victory did recently with the Victory Project 156 big muscle naked, Indian has now shown a secret project bike built with custom bike industry man Roland Sands.
Top American publication Cycle World has these details about the bike, which started out as an Indian Chieftain.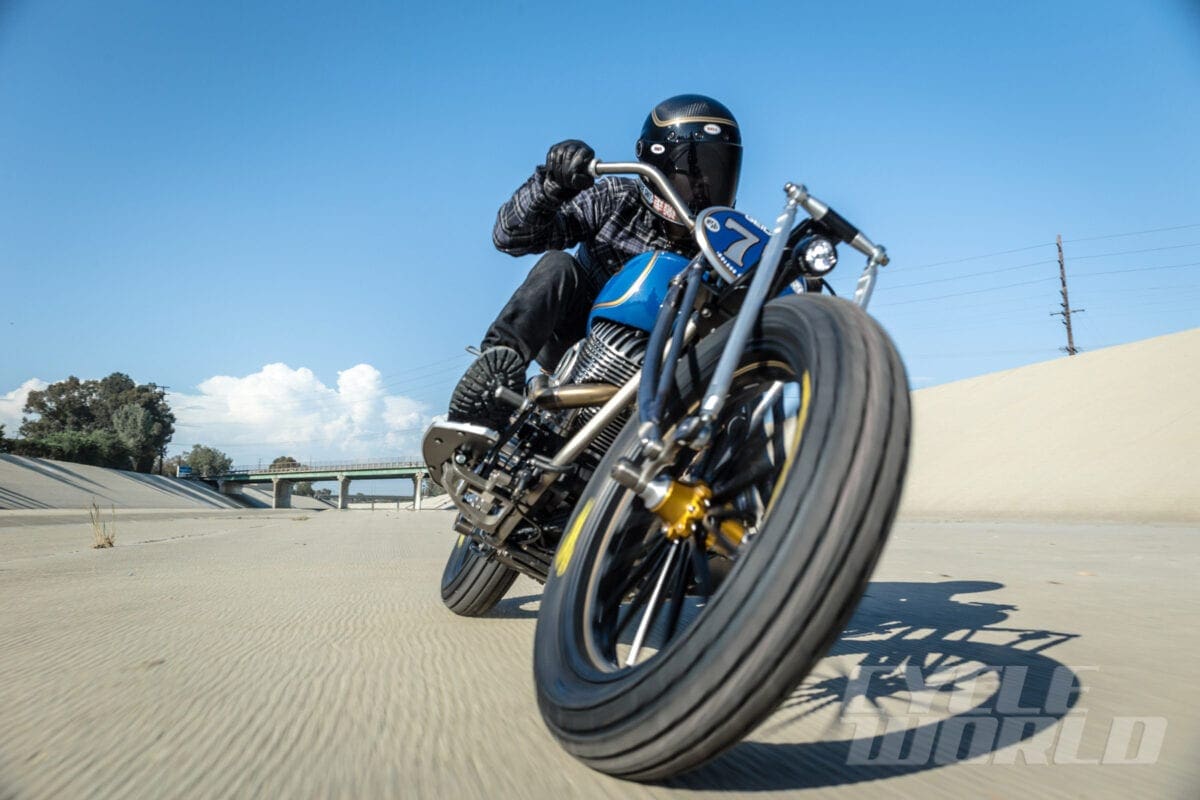 The bike has 26 degrees of rake and 85mm of trail, there's various styling touches that harp back to the glory days of the 1930s of Indian flat-track heroics and the seat sits on a wooden paddle made by Paul Schmitt of Schmitt six skateboards. There's also a Fox Float downhill mountain-bike air shock under the seat to smooth things out even more.
The bike is rear-brake only, like the flat-track originals and the custom-made wheels have been sized to take flat-track racing rubber. This bike won't be the one that's racing on track though because that engine size is limited to 750cc – so for the championship in 2017 Indian will have to use a new liquid-cooled 750cc V-twin.