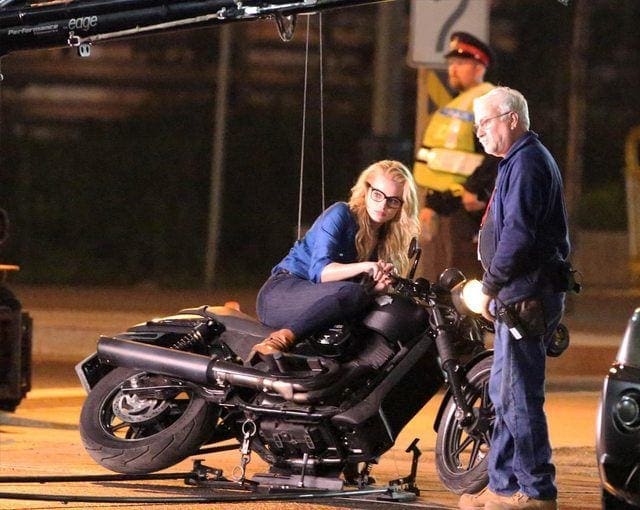 Next year sees the new anti/but-actual super hero movie Suicide Squad released. It's an ensemble film that features, amongst others, Aussie petrol head Margot Robbie as Harley Quinn, a close associate of The Joker.
Recently bagged were these images of Robbie filming one of the scenes of the film.
Dressed in civilian clothes, her character is sliding a rigged Harley-Davidson Street 750 along a road on full-lock before leaping off it moments from an impact.
Yeah, it's on a rig, but it's an interesting pic or two – and she really is a petrol head. So it's got us interested a bit more in this film, even with the new Joker in it.