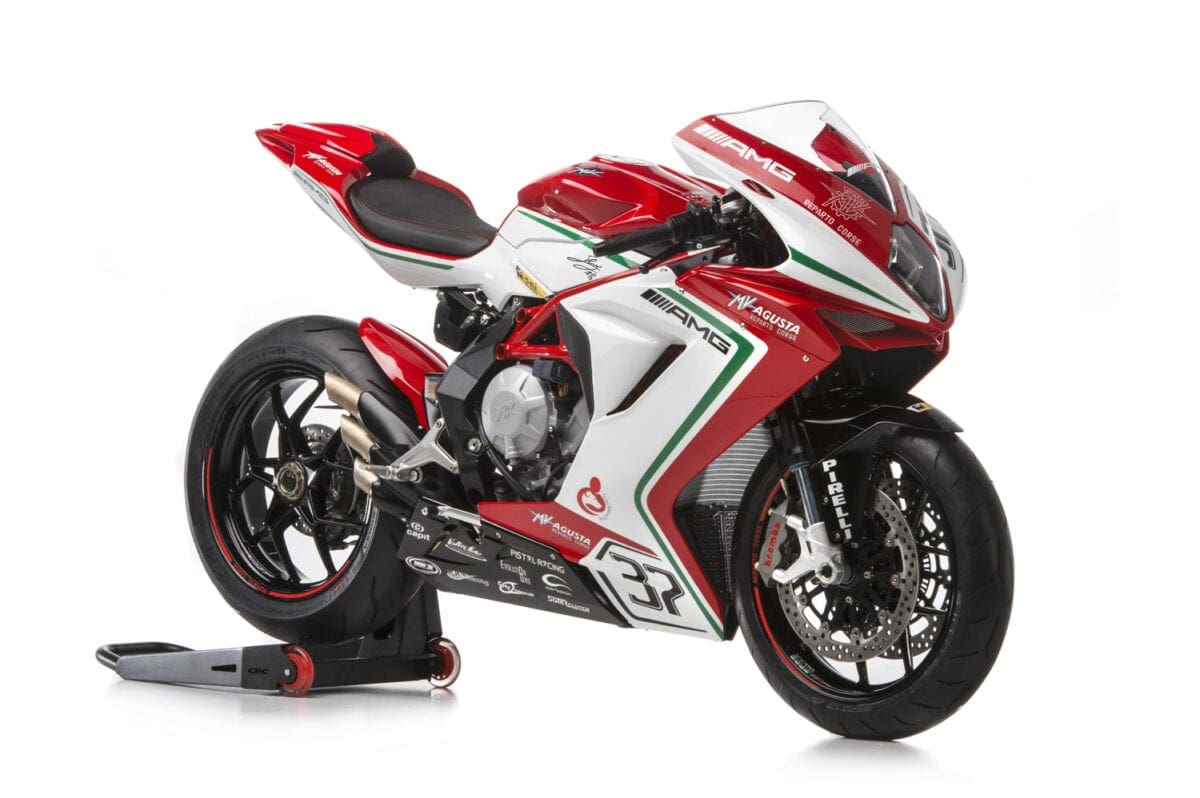 MV has announced this limited edition F3RC – a very limited edition motorcycle of which only 350 will be made for sale globally.
Essentially, the bike is a paintjob with with some race-type blanking plates, levers and reartsets, a new seat unit and race-y rear stand. Each bike is a race replica of the machines that Jules Cluzel and Lorenzo Zanetti race. The F3 RC will be produced in a limited edition of 100 bikes in the 675 configuration and 250 in the meatier 800 size.
To certify the originality of each bike, every F3RC is autographed by both riders, #16 Cluzel on the right side panel and #87 Lorenzo Zanetti on the left.