Japanese magazine Young Machine has fired this into the mix with it's latest issue, a mock up of the new FZ1 Fazer.
We've know that the big Fazer is coming from Yamaha for some time, but the bike builder has an issue of how to pitch the bike to an audience in such a way that doesn't impact on the success of the MT-09 range.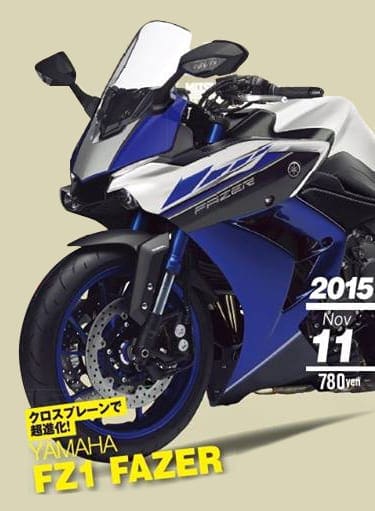 One way to do that is to use a de-tuned current R1 engine and some R1 derived styling, especially around the healdights, and make the bike much more like a 1000cc version of the FJR sport tourer.
According to Young Machine's sources, the bike is definitely on the rosta for 2016 bikes and with Yamaha having decided to pitch the bike as a 150bhp-but-plenty-of-low-down-torque super-smooth sport tourer dripping with rider tech it sounds like things are shifting along pretty quickly.