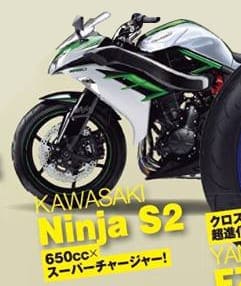 In July we brought you the patent drawings that showed Kawasaki's plans for a NEW supercharged motorcycle with a new supercharging unit very different to the one bolted to the H2R hypercycle.
Last night this image (above) appeared in the Japanese press, showing what appears to be a supercharged version of the Kawasaki er-6f with heavily revised, more sporty, styling.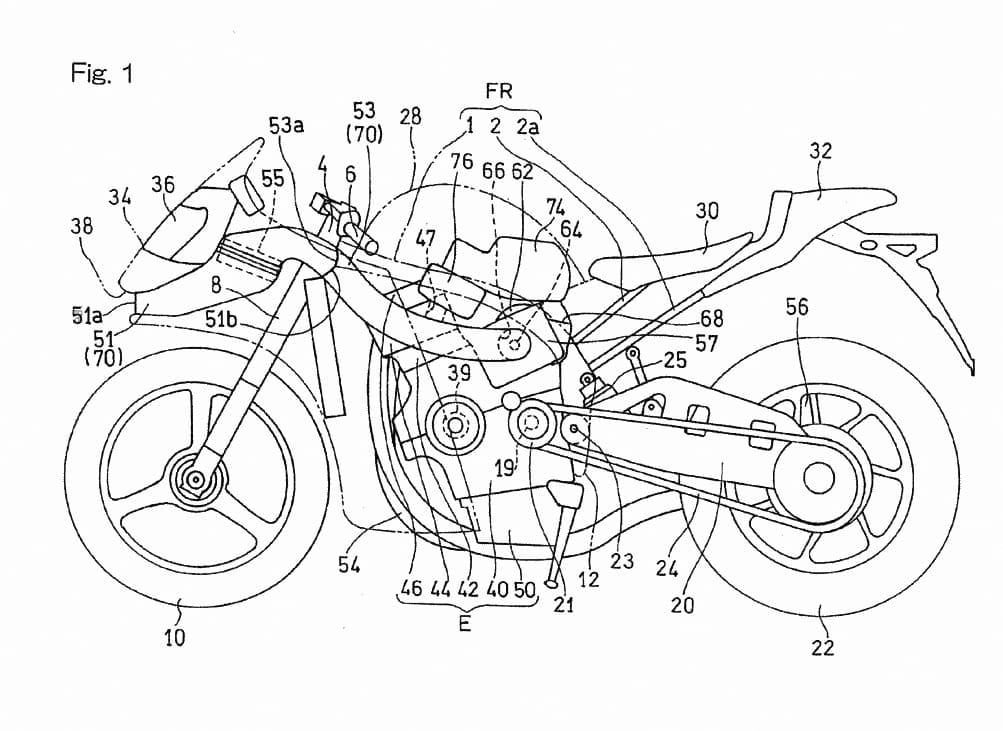 The Japanese journos are tagging the bike as the Ninja S2. Originally the rumour being put around about the supercharged unit was that it was heading towards a ZX-6R with virtually 1000cc-like power but an er-6f with good mpg-returns, good town and slow-speed manners and the mid-range with the top-end of a 1000cc tourer (without the extra weight a larger-capacity motorcycle would have) seems to be the way that new supercharger patent is going.
What do you think? Is this a winner?