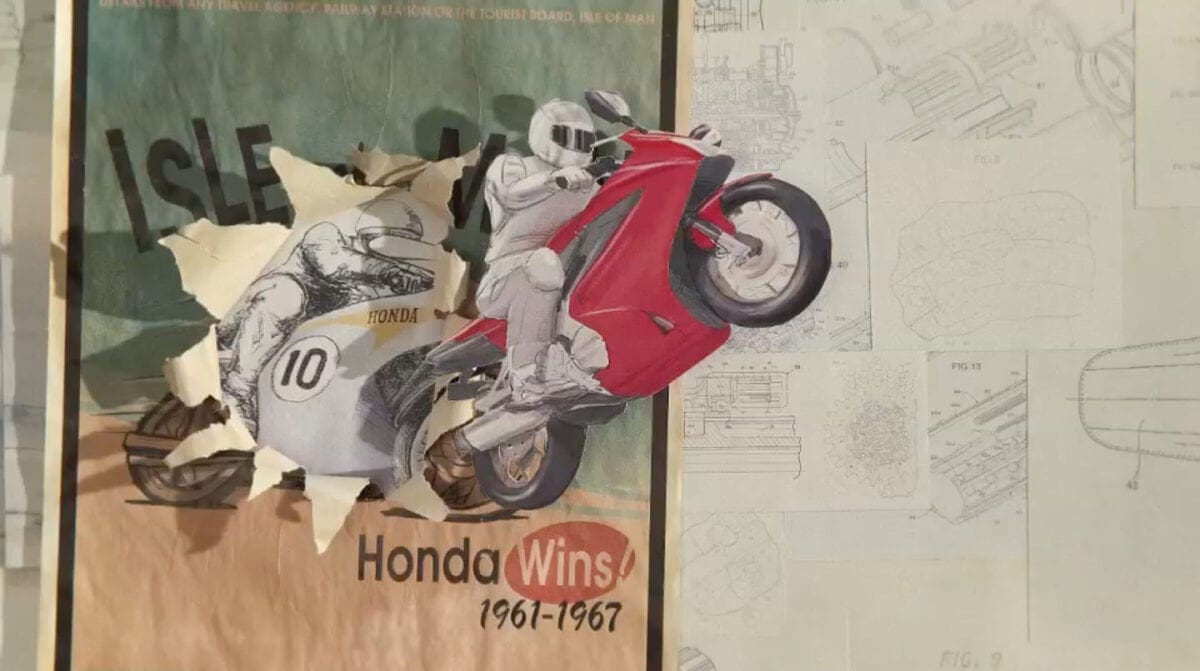 Let's face it, Honda always makes good adverts for its products and this one was broadcast this week in the USA showing the history of the brand in two minutes.
It's a funky ad that works on showing where Honda has come from across a range of disciplines and does it all through some cool old-school animation.
The VFR emerging from the torn paper is very effective and shows that Honda is really ramping up its motorcycle success to the masses across the pond.