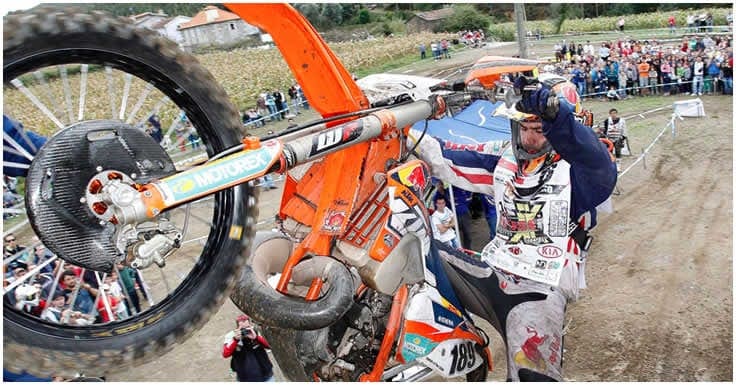 Yesterday we showed you some incredible onboard footage from the Enduro race – Xtreme XL de Lagares. Today we've got more from the event for you to watch and this stuff goes through the day AND the night.
Alfredo Gomez dominated the event, defending the title he took last year but in all reality, when you watch the footage here – that includes that night-time stage (craziness and brilliantly skillfull at the same time) – you realise that as far as most of us go, we're just tapping the very edge of what a motorcycle can really do.
These boys are amazing. And nuts.
Kind of sums up the Red Bull lot, donchathink? Enjoy this, is a brilliant video.