VIDEO Epic 500GP Battles – Wayne Rainey versus Kevin Schwantz.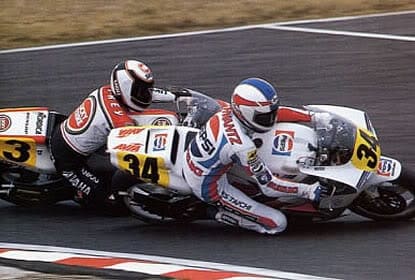 Check out this great video compilation of two heroes of Grand Prix 500 racing from the late 1980s and early 1990s – Kevin Schwantz and Wayne Rainey.
This action is from a time when the bikes were fierce. 160bhp, 130kg of weight, no rider electronics or even ABS, carbon brake discs that'd pitch the bike over its nose in a second and a 2,000rpm powerband with light-switch like power delivery. One millimetre wrong on the line or throttle discipline and you were highsided into oblivion.
Plus, Rainey and Schwantz hated each other at the time. Wayne was famously once quoted as saying that he didn't care where he finished in a GP500 race as long as it was in front of Kevin: "I could finish 17th and as long as he was 18th it'd be OK," he said.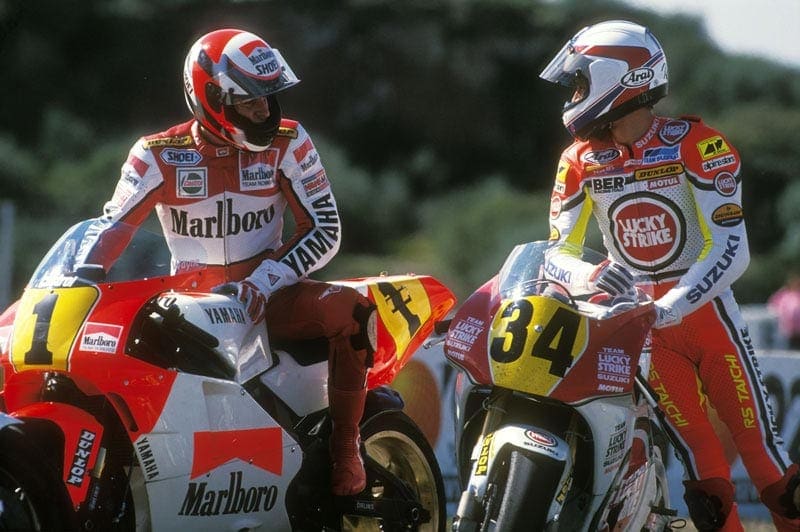 Now, the pair are friends and the arch rivalry that spurred them on to these amazing heights of racing at a time when the bikes were, arguably, the nastiest motorcycles ever made are long gone. But it means that we can really enjoy this sort of footage and remember a time when the top flight of racing delivered more than two passes a race.
This is awesome. Enjoy the action. Schwantz rides under number 34, Rainey carries the number one plate.