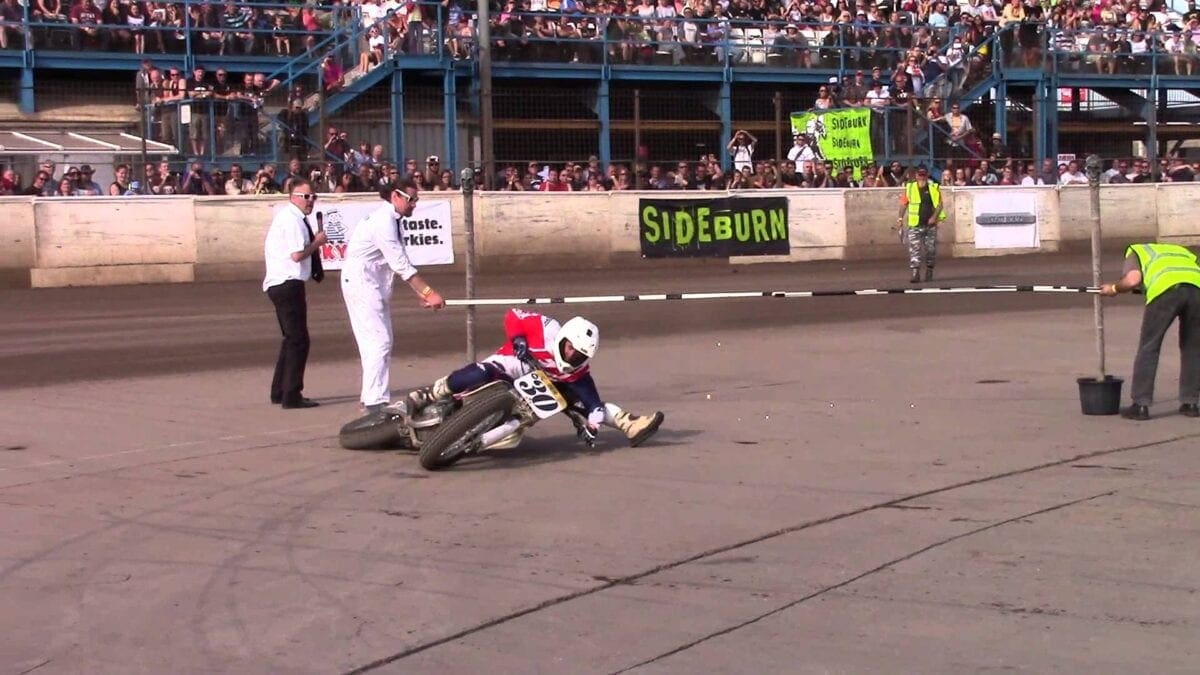 Here's a funky video to check out – scraping a bike's handlebars during a bike limbo competition and then riding out of it!
This is Alan Birtwistle scrubbing the handlebars during the Motorcycle Limbo display at Dirt Quake 4, held earlier this year at the Norfolk Arena in Kings Lynn.
So we're all to forget the elbow-down thing now and just concentrate on scraping the handlebars yeah? Maybe not. Cool vid though.