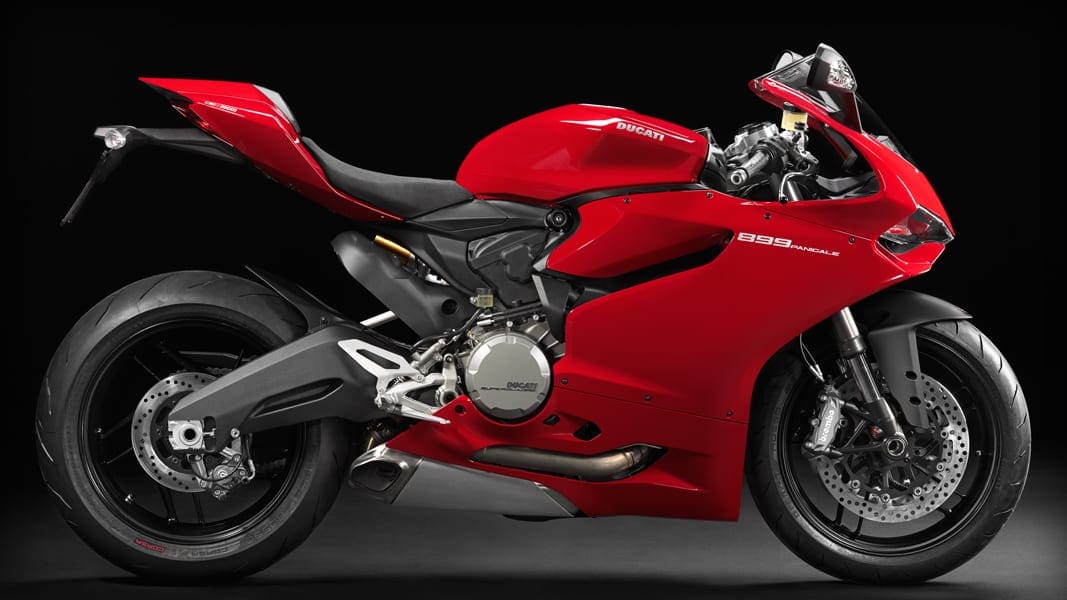 SCOOP Ducati's 2016 959 Panigale confirmed!
Ducati is bringing out a 959 Panigale for next year, repalcing the current 899 Pan.
The new bike has been revealed in an executive order released by the California Air Resources Board, certifying it for sale in the state.
The new 959 Panigale will be one of the nine new models that Ducati has said it is adding to the range for next year. Part of that line-up will also be the Hypermotard 939 range, another bike that has been announced by the CARB registration process.
The new 959 Panigale will get a 955cc, 90-degree V-twin although no other information is available from the registration documents. According to reports, a simple overbore to 103.1mm could be the way the factory is going with the bigger capacity or the bigger displacement could be a combination of bore and stroke increases.
It might have more cc but the 959 Panigale has lower hydrocarbon and carbon monoxide emission levels than the 899, an attempt to meet new Euro 4 emission standards which come into effect in Europe on January 1, 2016.
The CARB certification documents also reveal THREE new Hypermotard 939 models for 2016 which are the Hypermotard 939, Hypermotard 939 SP and a tourer-spec Hyperstrada 939.
The 939 range will replace the old 821cc motor and gives more power whilst also keeping inline with the Euro 4 regulations for next year.