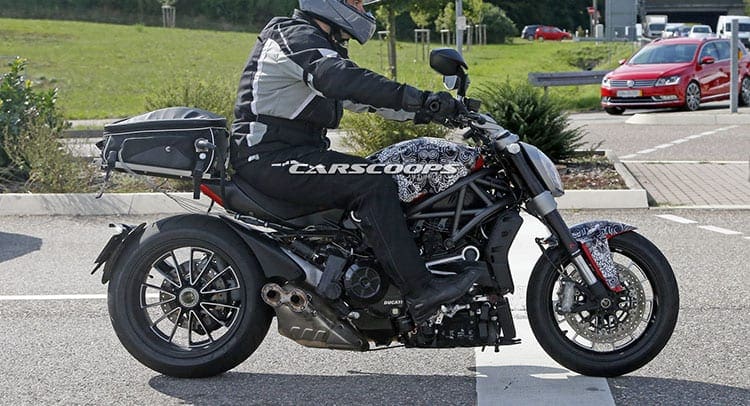 SCOOP Ducati super cruiser 2016 in final road tests.
Pictures have surfaced of the feet-forward Ducati Diavel out road testing.
The bike gets the more cruiser-style feet -forward riding position, new exhaust system, longer fuel tank and revised seat unit.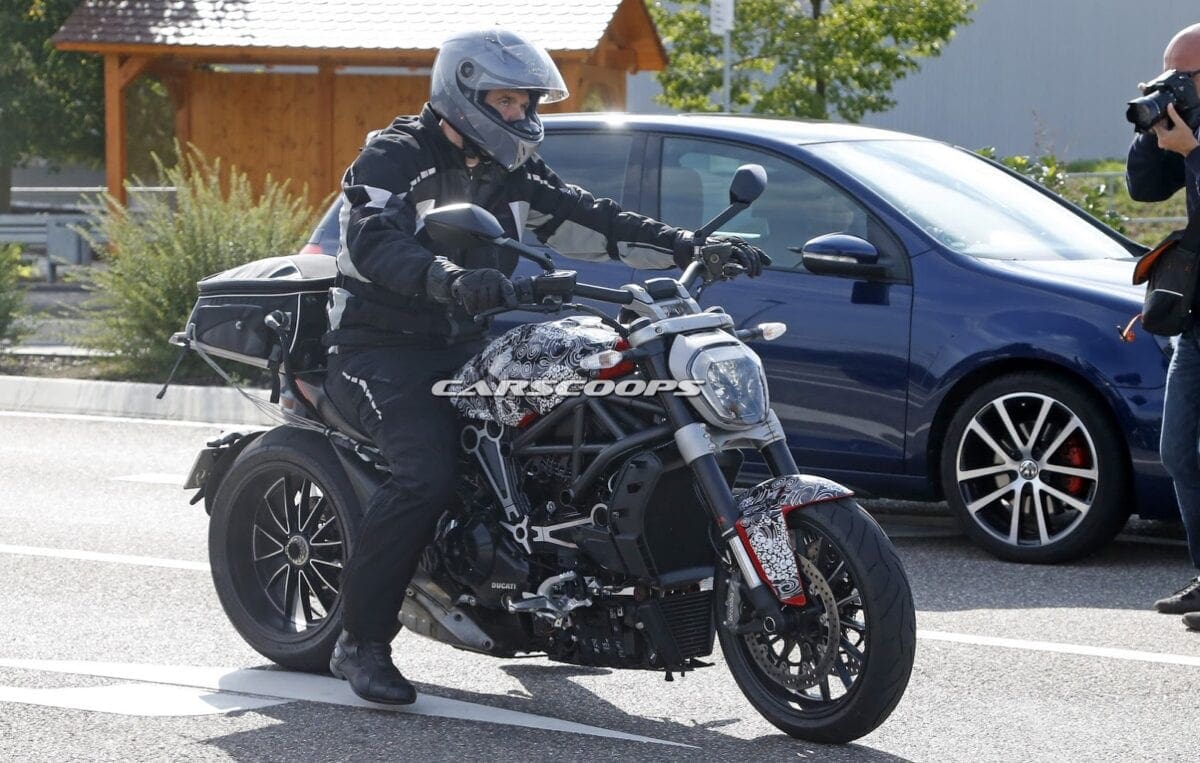 Recently, Ducati announced that the updated Diavel Dark Carbon was part of the firm's nine-new-bikes 2016 range which has some commentators believing that this version of the 162bhp V-twin will be part of the 2017 line-up.
We think that this will actually be part of the Ducati 2016 range, the bike is very far along the development schedule and is clearly at the close-to-launch stage. So bank on this bike available for next summer's fun. There, we said it.