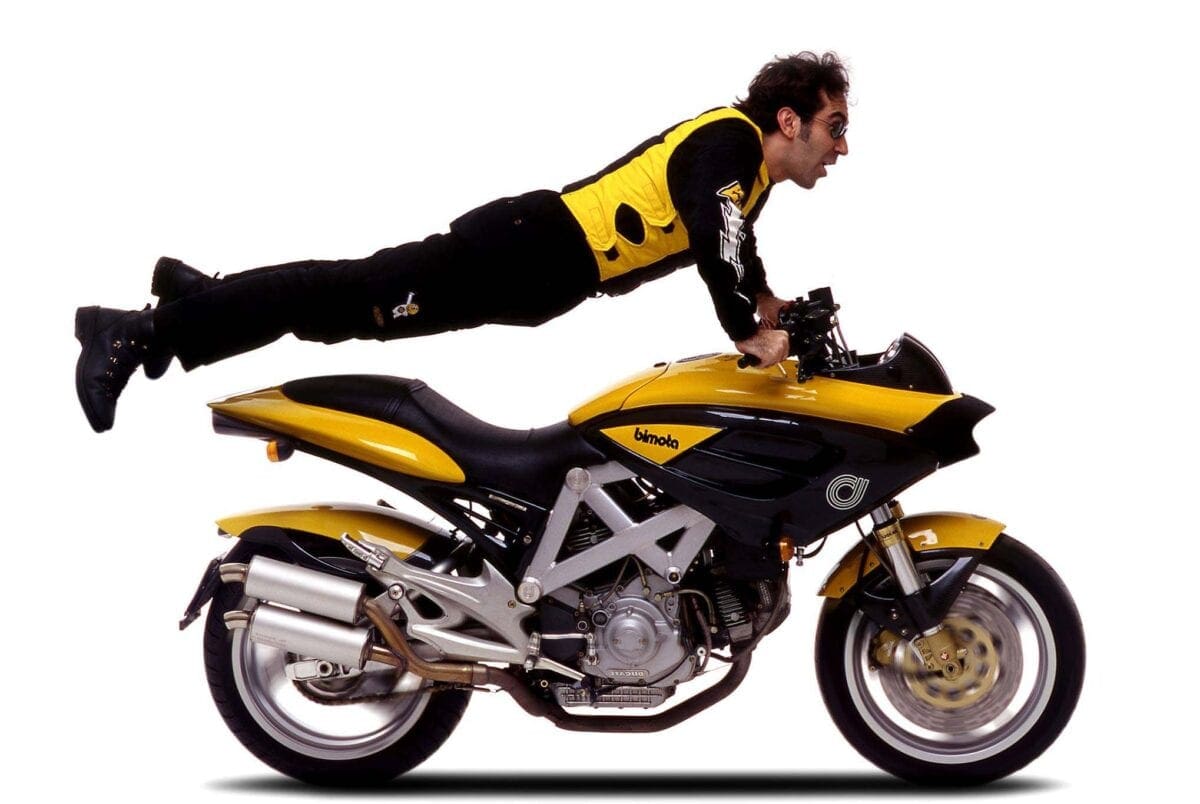 SCOOP NEW Bimota Mantra designs from iconic designer Sacha Lakic.
Lakic is one of the top flight of designers who have carved a name for themselves in the world of two-wheeled – he made many weird and equally brilliant designs over the years.
But one of the designs that split opinion was the Bimota Mantra (pictured above with Lakic himself flying along with it), a futuristic, Buck Rogers-esque weirdy bike that ran from the mid 1990s to the early 2000s. To be honest, you'd have been lucky to see one on the road, let alone in the flesh in a dealership.
But now Lakic has had another go at designing the Bimota Mantra. Not for any upcoming motorcycle or anything like that, but it seems like the designs below are just there for the hell of it – kind of a showing of what the Mantra would be if it was designed right now by the same guy.
They're interesting (and quite a bit more mainstream), there's no denying that.
What do you think?