Tested by Bruce Wilson, photography by Milagro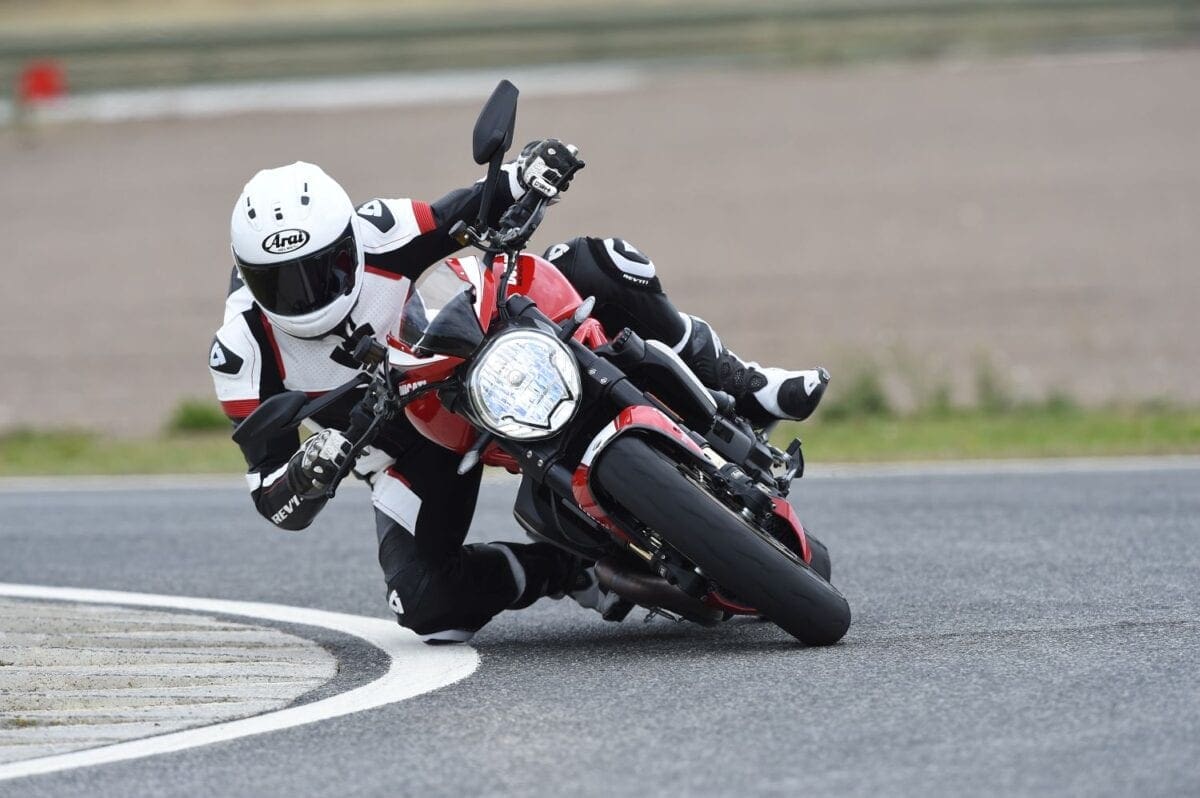 This Ducati's not all about the power figures, but it's hard to simply skim over the R's considerable output of 160bhp. Producing 25bhp more than the Monster 1200 and 15bhp more than the S-spec version, the Italian firm's latest naked is something of a heavyweight in the street bike sector. Despite sharing the same core Testastretta L-twin engine as its 1200 siblings, even more power has been squeezed from the 1198cc motor by means of an increased compression ratio, a new airbox and the fitment of bigger (56mm instead of 50mm) throttle bodies; as used on Ducati's sportsbikes. The engine's also been built to meet Euro 4 legislation (the other two 1200s are Euro 3), requiring several changes to internal components, including the fitment of new and quieter performing pistons, whilst the silencing system has been completely remodelled to meet even stricter emissions laws.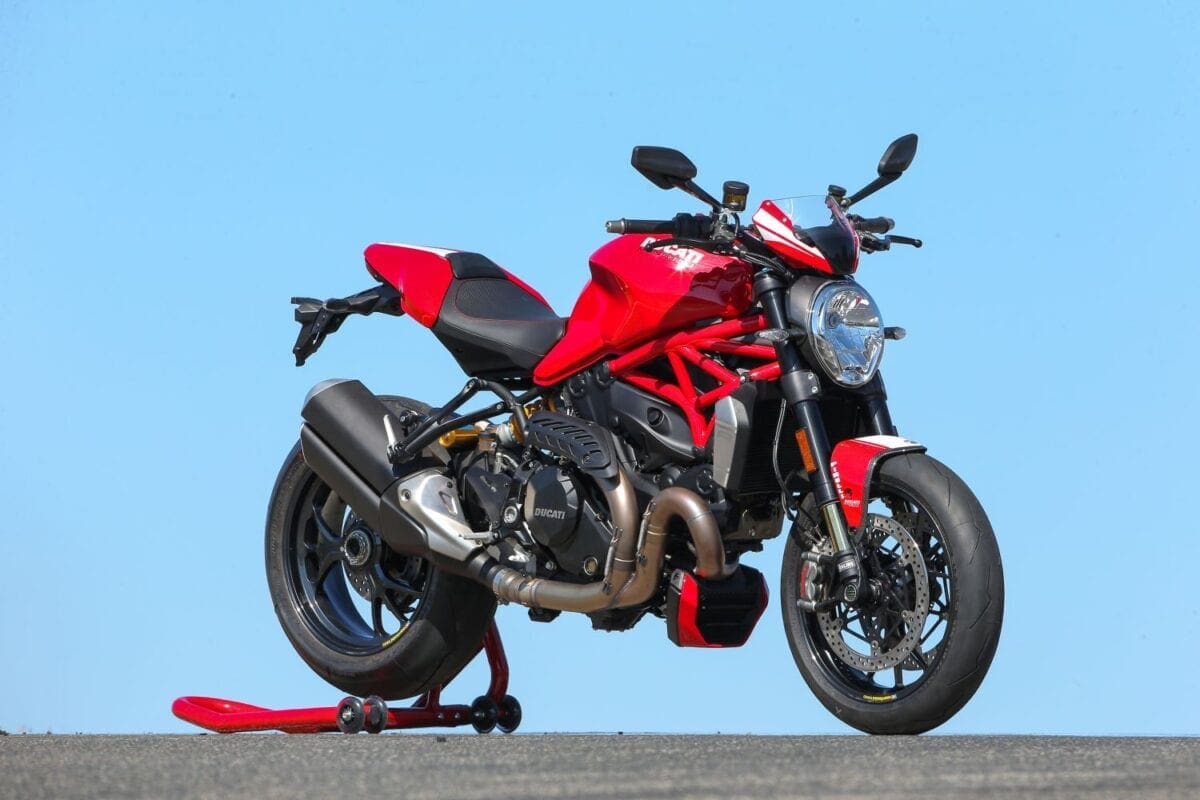 From the outset of the R's development, which was planned in tandem with the other two Monster 1200s, a target dry weight of 180kg had been established and nothing was going to get in the way of the engineers from reaching that goal. Utilising the same forged, three-spoke wheels as featured on the flagship Panigale 1299 saved 500 grams of unsprung weight, whilst a complete redesign of the subframe saved more than a kilogram from the motorcycle. Slimmer and sharper in its angle, the subframe, which mounts directly to the back of the engine and aids compactness, has a greater focus on solo riding. It's all about the rider, although a removable seat cowl and detachable pillion pegs – now mounted directly to the subframe – still renders the R a motorcycle fit for two.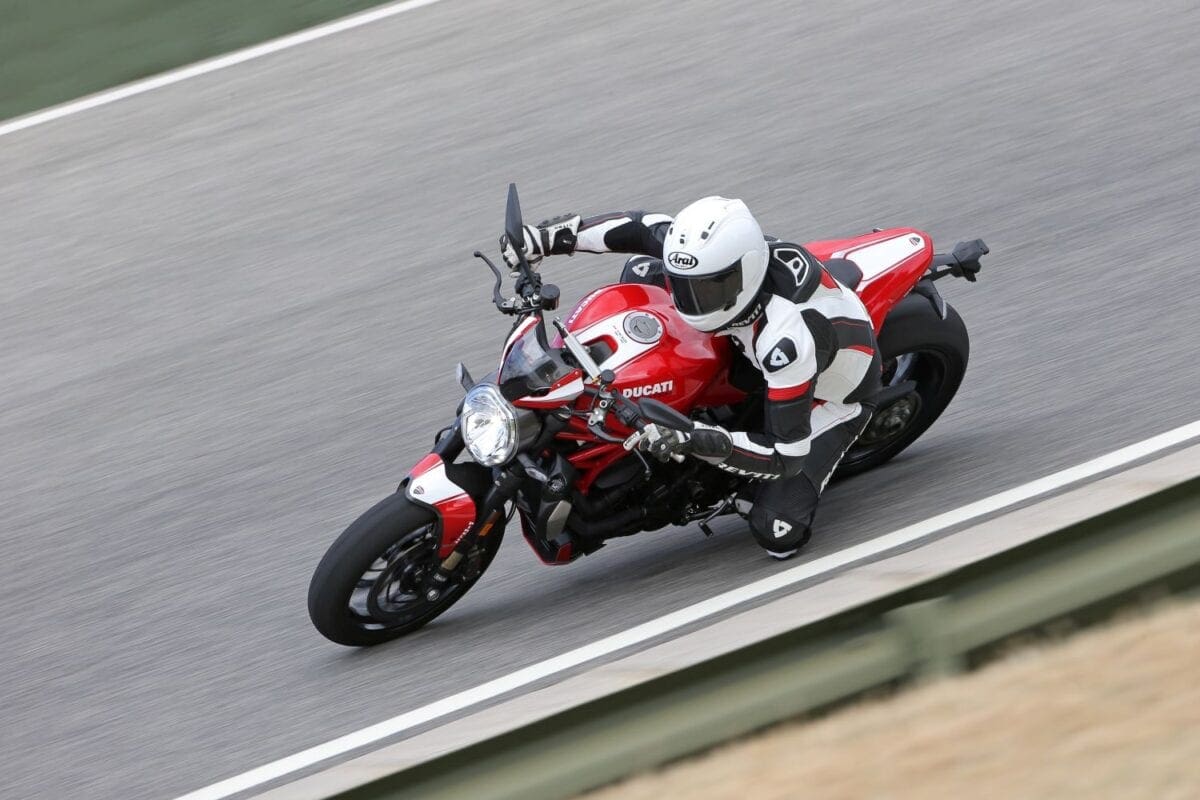 More weight was saved by the fitment of new rider footpegs, which simultaneously opened the bike up to higher angles of lean; another key goal for the R. With a more sporting and track capable focus, improved ground clearance was essential for the more powerful and 2kg lighter Monster. The most logical method to achieve that aim was to increase the fork and shock lengths by 15mm, opening up the door to a maximum 50̊ of lean angle. As is the case with the 1200S, the 1200R is equipped with fully adjustable Ohlins suspension, albeit the R's damping is firmer. Another addition to the bike is the Ohlins steering damper, which sits just rear of the top yoke and was considered an essential item for both performance and aesthetic reasons.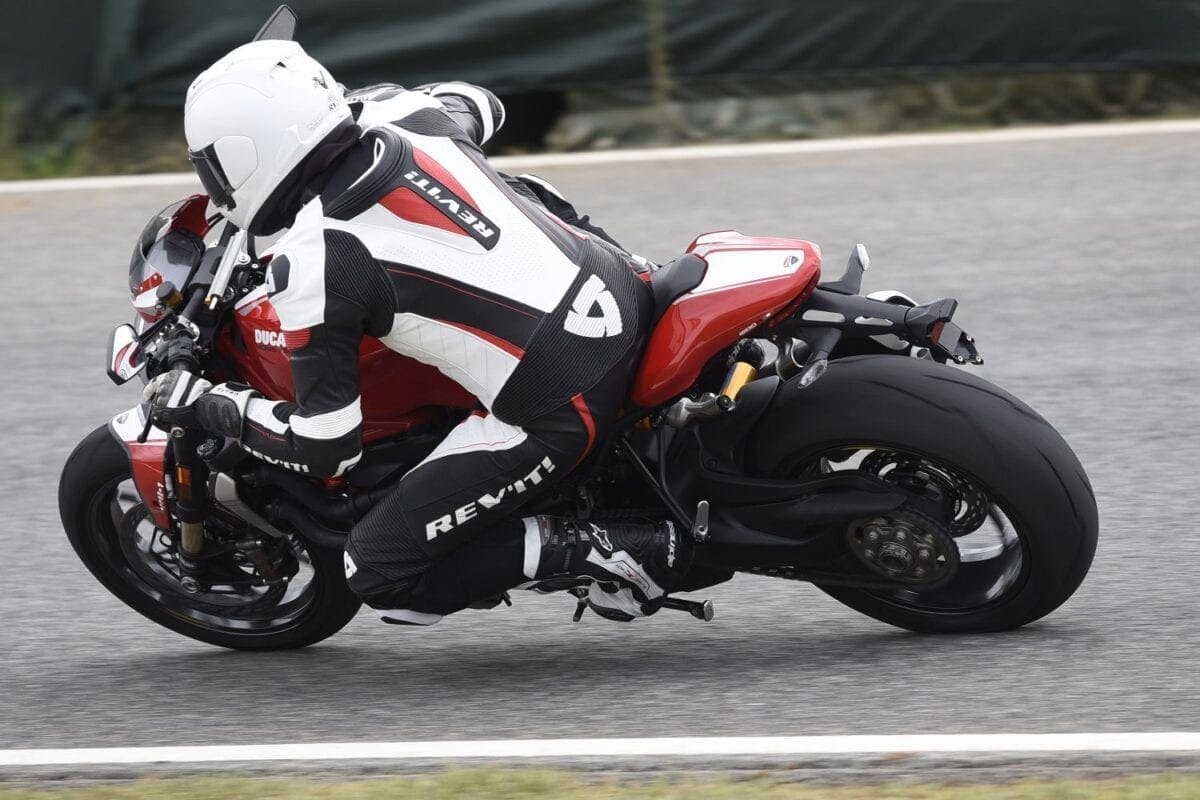 The farther I rode, the more I got to gauge its crisp fuelling and relentless drive, which far surpassed the efforts of the other 1200s; unlike the others, failing to feel asthmatic above 7000rpm. Driving out of corners, the Monster's Thin Film Transistor (TFT) dash glowed progressively redder as the engine neared its peak output of 9,250rpm, following which point you've still got another 1000 revs to play with, prompting me to step through into the next gear and indulge in more speed. Whilst it's not possible to knock the actual gear changing process itself, because the Monster's gearbox proved silky smooth up and down the 6-speed 'box, most journalists felt the bike should have come fitted with a quickshifter as standard, which wasn't the case. On a more positive note, the addition of a gear position indicator on the TFT display helped massively on the first few track sessions, especially when trying to tie up the right gear for the enormous circuit's multitude of bends. Getting the right gear for the straights was far easier, and offered the pe