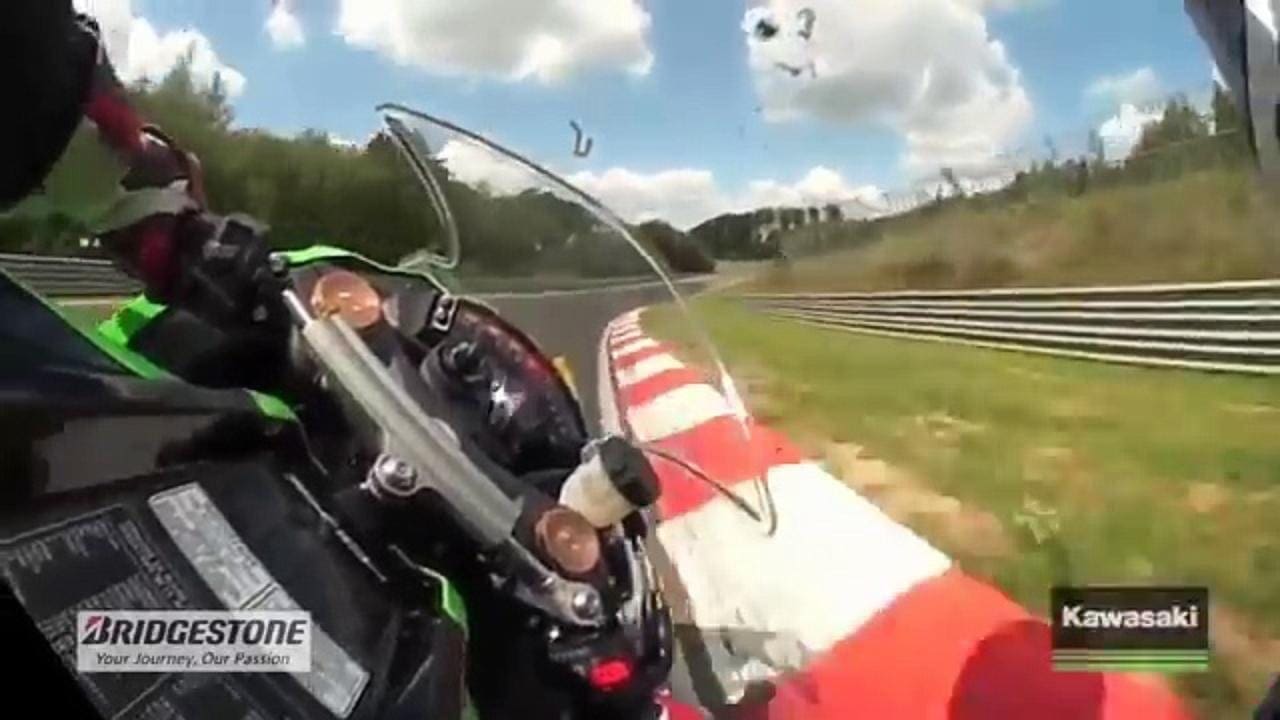 Check this video out of an H2 being put through its paces at the Nurburgring.
There's not a huge amount to say about this other than the rider, Tim Rhötig, from Bridgestone-Deutschland is really trusting that front tyre in a lot of places.
The bike sounds great on the pipe and the 'ring is remarkably quiet when he does this lap, so the video is really good to watch.