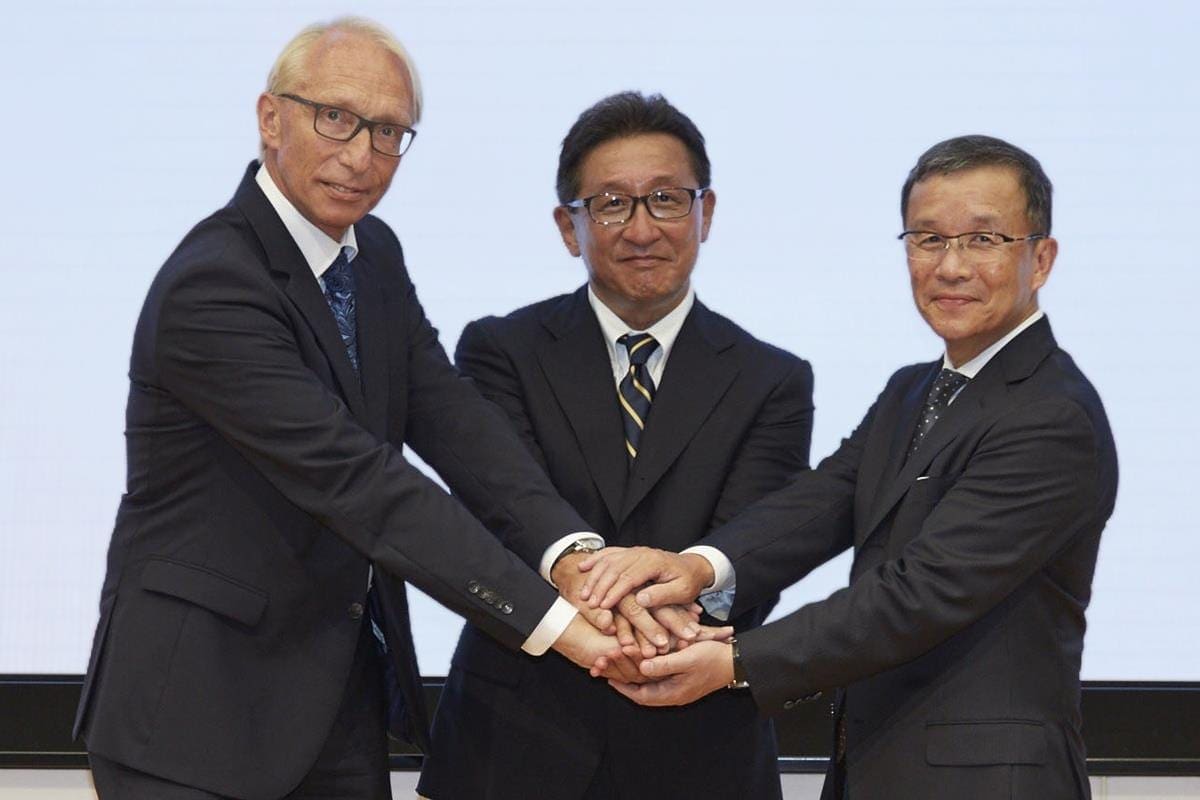 So here we go, the first real joint-step to safer, more clever and joined-up motorcycle safety thinking. And it's a coming together for BMW, Honda and Yamaha.
The three companies have agreed to develop cooperative-intelligent transportation systems (C-ITS) for motorcycles, which effectively makes this the first step in vehicle-to-vehicle communication.
The three companies will work together to establish a a consortium named Connected Motorcycle Consortium (CMC), which aims to have C-ITS devices on the three motorcycle brands from 2020 onwards.
"In order to speed up more motorcycle-specific safety developments, we intend to cooperate to promote a successful implementation of C-ITS in motorcycles and scooters," says Mr. Tetsuo Suzuki, Operating Officer at Honda Motor Company.
Mr. Takaaki Kimura, Chief General Manager of Technology Center and Executive Vice President and Representative Director of Yamaha Motor Company added: "Our companies are already active members of the Car2Car Communication Consortium, in which we work with car and truck makers and other stakeholders on common specifications and standards. We came to realize that the specific requirements of motorcycles are beyond the scope of this consortium, however. The next logical step is to enter into a cooperation dedicated solely to the challenges relating to powered two-wheelers."
"Our aim is to promote a timely and comprehensive use of cooperative ITS systems in powered-two wheelers offering the potential to improve safety. We therefore encourage other companies to join us," explained Dr. Karl Viktor Schaller, Executive Vice President Development at BMW Motorrad.