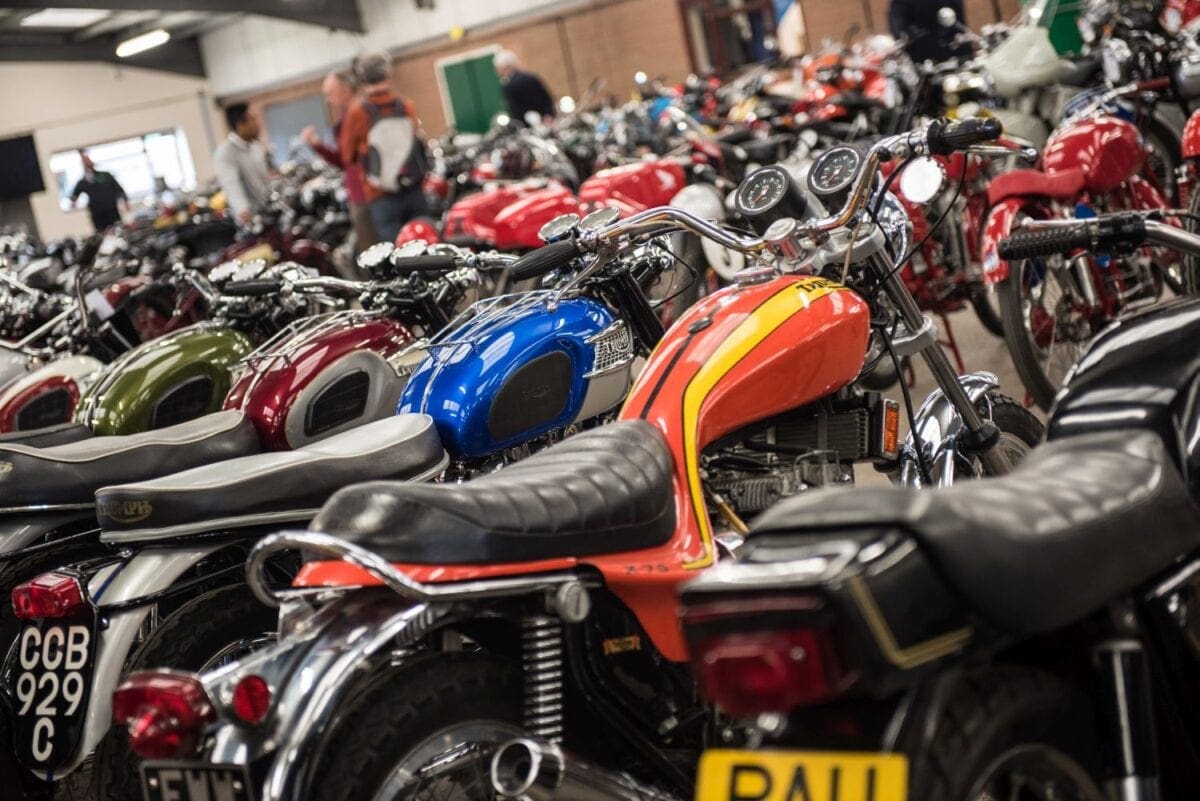 On Saturday and Sunday, October 17-18, some 30,000 motorcycle enthusiasts will head for Staffordshire County Showground. They come because it's once again time for one of the world's biggest classic bike events, and there's so much to see and do, that two days probably isn't enough. To help you make the most of it, here's Bertie Simmonds – editor of the event's title sponsor magazine, Classic Motorcycle Mechanics – with his top tips for the weekend:
If you're anything like me, there's always a mounting excitement when the weekend of the Carole Nash Classic Motorcycle Mechanics Show is about to come around.
For the last five years it's been the highlight on my annual biking calendar, and it's a welcome respite from the chilly onset of winter. My first tip: turn up early – you'll be amazed just how much there is to see if you're just going for the day, which brings me neatly on to my second tip: camp and stay for both days! Oh and did I mention that I wouldn't wear my Sunday best footwear if I were you? We know what the British weather can be like!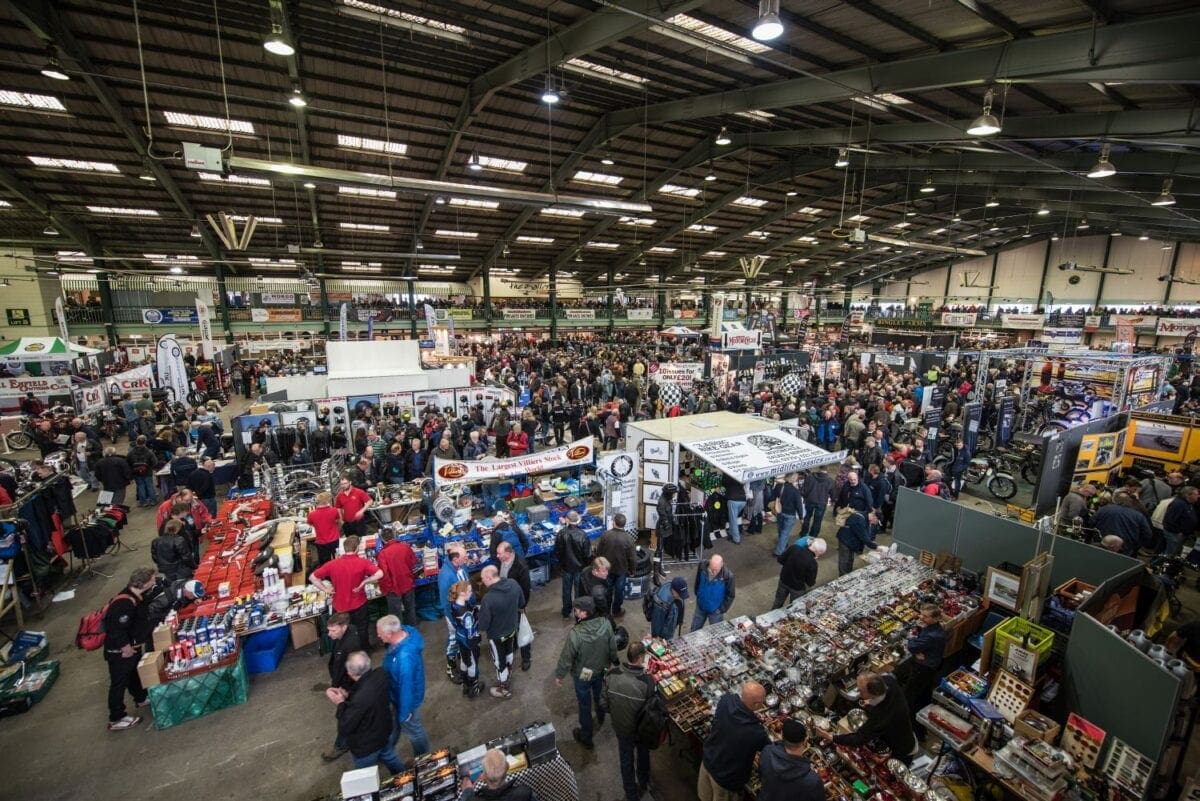 Now, I say get there early as the first thing I love to do is have a good rummage around the many hundreds of kit and auto-jumble stalls. As good as the internet and eBay are, I still love the thrill of finding that elusive part myself and having a good haggle with the stall-holder. For me, this exploring what this part of the CMM show has to offer can take the best part of a day. If you're easily distracted, like me, you'll spend plenty of time working your way around the stalls, getting ever closer to the main hall.
We all know that these shows are best shared, so take a mate and you can both try it on with the many bike sellers who are clumped around the main arena. You know the ones. There's a bike sat there with a crude 'For Sale' sign, and a price that's a bit too rich. 'Never begrudge a man a profit,' my old man told me once, but suck your teeth, shake your head and try a cheeky bid. If he's still there with it on Sunday, you never know…
The main halls are always buzzing and I love spending a good few hours looking at each bike that takes my fancy. The owners are always on hand to give good advice if you're planning on a restoration of something similar, and it's worth signing up to any of the owners' clubs that regularly show members' bikes at Stafford.
Do pop along to the Classic Motorcycle Mechanics magazine stand. We've got some cracking machines lined up for the stand, including a couple of our project bikes. Hopefully (completion allowing) we will have Steve Parrish's Yamaha FZ750 Superstocker and the Suzuki Apprentices' Suzuki GSX-R1100L. Niall Mackenzie reckons he may have his Yamaha RD400F done in time too! We shall see. I love the stands in the main hall… my weakness is old bike magazines and brochures, so I'm always picking up new reference material for both my work on the magazine, and my own projects.