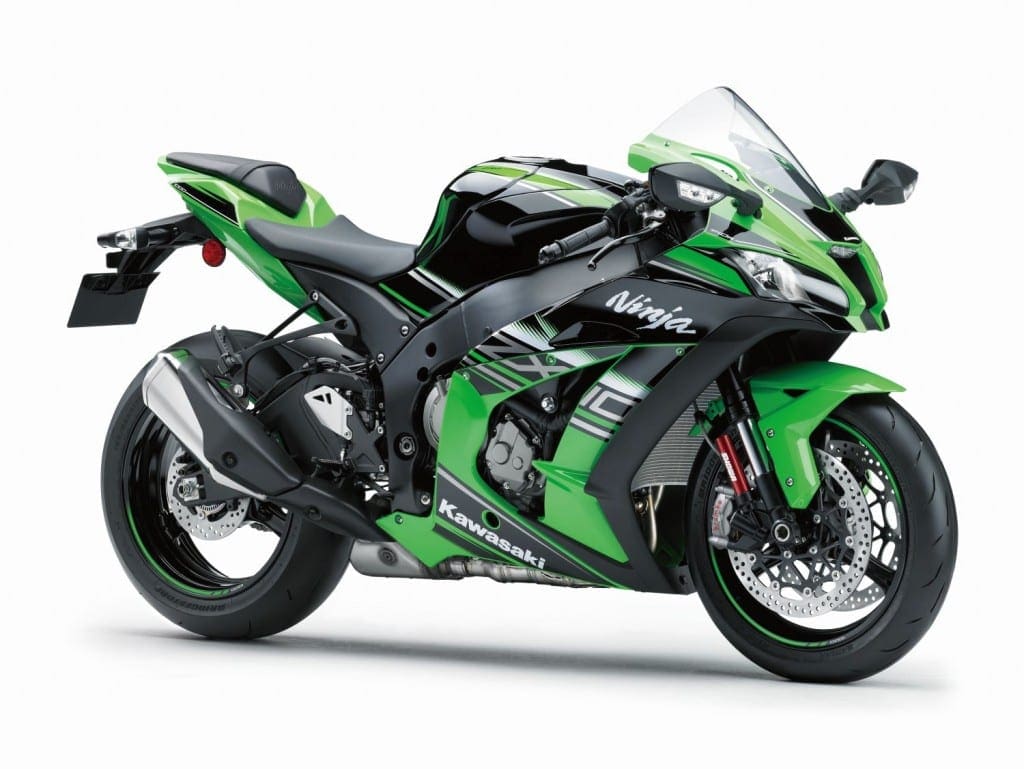 2016 Kawasaki Ninja ZX-10R pricing unveiled.
Last week we showed you the first pictures of Kawasaki's new Ninja ZX-10R 2016. Now we have the first indication of when the 207bhp bike might hit the shops and what the price tag could look like.
According to French journalists, the 2016 Kawasaki Ninja ZX-10R will be arriving in dealerships in the second half of January 2016, priced between € 18,000 (around £13,300) and € 18,500 (around £13,700).
The new ZX-10R will challenge the Yamaha YZF-R1 for a place at the top of the supersport category, and the price that the French journos have attached to the new Kawasaki would place it just below the 2015 YZF-R1 price (£14,999).
The race is on!