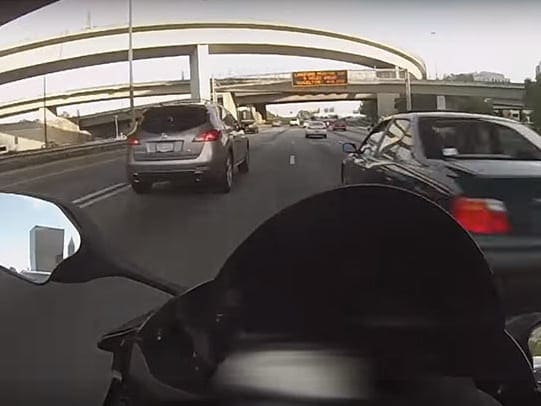 VIDEO: Biker pulls wheelie, gives police the finger then legs it.
OK, we need to put this in here in order to make our position clear (to be honest, we're doing this mostly to stop people sending us abusive emails as a result of this sort of thing) – but we don't condone this sort of riding.
But the video is pretty funny. Basically, this is an anonymous rider in Mexico who pops a wheelie in front of a policeman and rather than getting pulled over for it, decides to flip the office the finger and leg it.
The video is posted under the heading 'Police ask biker for a Wheelie then turns lights on!' Let's also be clear about this, he doesn't ask for a wheelie. But the visual response from the rider is pretty amusing.
Not clever, but pretty funny all the same. Made us laugh.