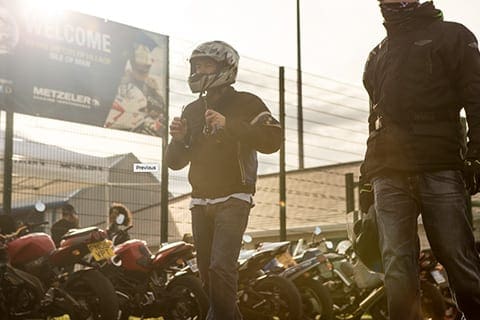 Metzeler Village at 2016 IOM TT open for bookings
Looking for a place for you and your bike in the heart of the 2016 IOM TT within walking distance from the track? Something that's convenient and economical?
You might want to consider Metzeler Village, located in the National Sports Centre in Douglas, next to Quarterbridge corner. The site is well placed for action, the paddock and grandstand, plus with a short walk, the always busy Douglas Promenade.
Metzeler Village is open to all motorcyclists who visit the island during the 2016 IOM TT and offers quality tents already provided with airbeds and a lantern, excellent washing/shower facilities, secure motorcycle parking, a Wi-fi area, comfortable chill-out zone with satellite TV and a phone charging service. The breakfast (free for all riders who arrive on METZELER tyres) and the use of the swimming pool and spa centre, are guaranteed services to guests at discounted rates.
Star TT riders will again be attending for fan meet and greet times, adding to the atmosphere.
Booking is now open at http://village.metzeler.com