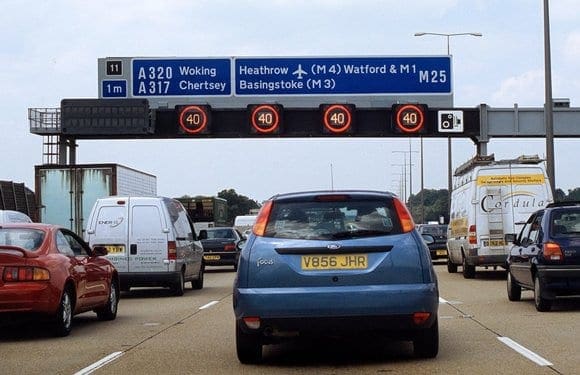 Speed Camera Cash Cow claims are NONSENSE according to the Government.
Panic stories about Bedfordshire Police ramping up the cash generated from speed cameras on the M1 are over-hyped tutt, according to the Government.
Reports that the regional force's Commissioner Olly Martins was going to permanently switch on cameras on the M1 in order to generate an extra £1 million in revenue have ALREADY been dismissed by David Cameron's office.
The news from Central Government that panic-stories from hype-led media would NOT be brought to fruition came on Thursday. An official spokeswoman for Cameron's office repeated the message that speed cameras are: 'Not income generators and revenue offences would not go to the police force directly'.
It was whilst Martins was talking to the Home Affairs Select Committee earlier this week that he said that proposals to slash £20 million from the force's £100 million budget left Bedfordshire police in a 'desperate financial plight' and meant that he would have to find ways to raise cash. "Strict enforcement of the speed limit could raise £1 million and to me that's better than losing 25 more police officers," PCC Martins said.
But the Prime Minister's official spokeswoman responded to the suggestion yesterday (Thursday) saying: "We are very clear that speed cameras should be about safety, not about raising cash. The point we would make to those thinking about using them for other means is that it is important to note that revenue generated from speeding offences doesn't go to police forces, it goes to a central fund."
RAC chief engineer David Bizley was very outspoken about Martins comments, saying: "For many years RAC research has shown that a majority of motorists regard speed cameras primarily as revenue generators for the police. And it appears that the Bedfordshire Police and Crime Commissioner harbours this view too."