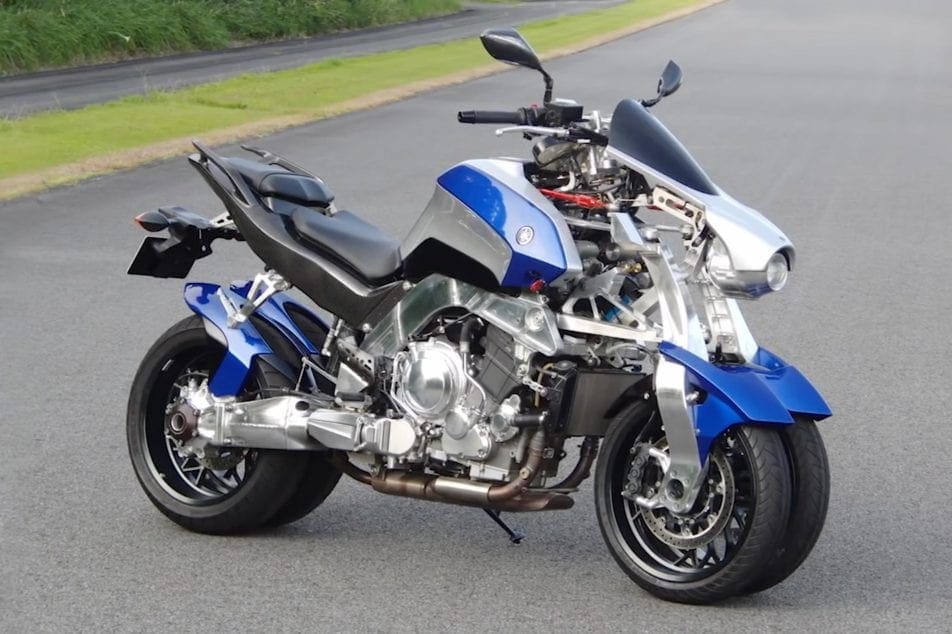 This is the Yamaha OR2T – a four wheeled motorcycle-type-of-thing that's real, it works and, we're told, is a serious part of the future plans of the Japanese factory.
At the end of October, Yamaha showed its concept MWT-09 which is the MT-09-powered tilting three-wheeler. This looks to take the concept a whole step more forward and judging by the video of the thing being tested, it works pretty well.
Pay little attention to the bodywork or overall look at the moment. This is a full-on four-wheel bike that's going to be for the masses.
Yep, we think it looks quite a bit like the Yamaha Tesseract (which debuted in 2007, pictured below) too – but that was clearly 'just' a concept that was never going to see the clear light of day, this OR2T however seems much more like the real, actual deal.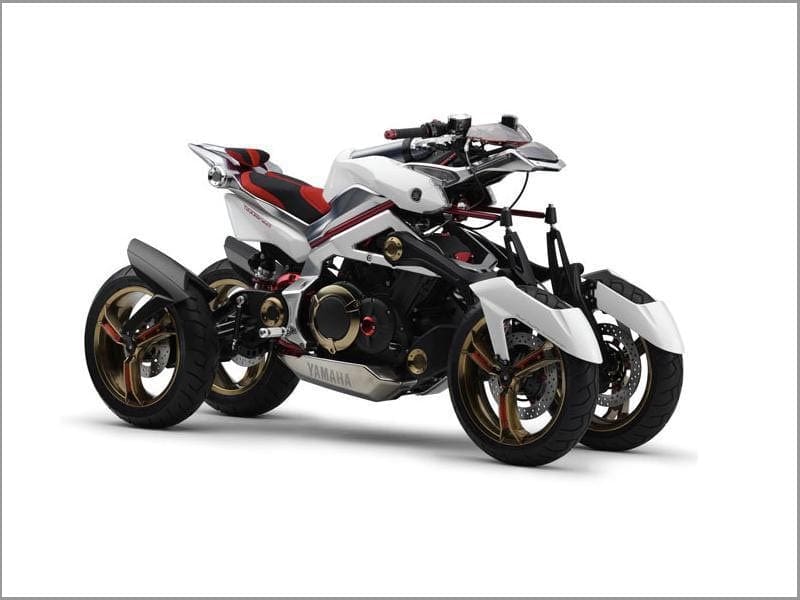 What do you think to it? Four wheels the future or not? Video below.