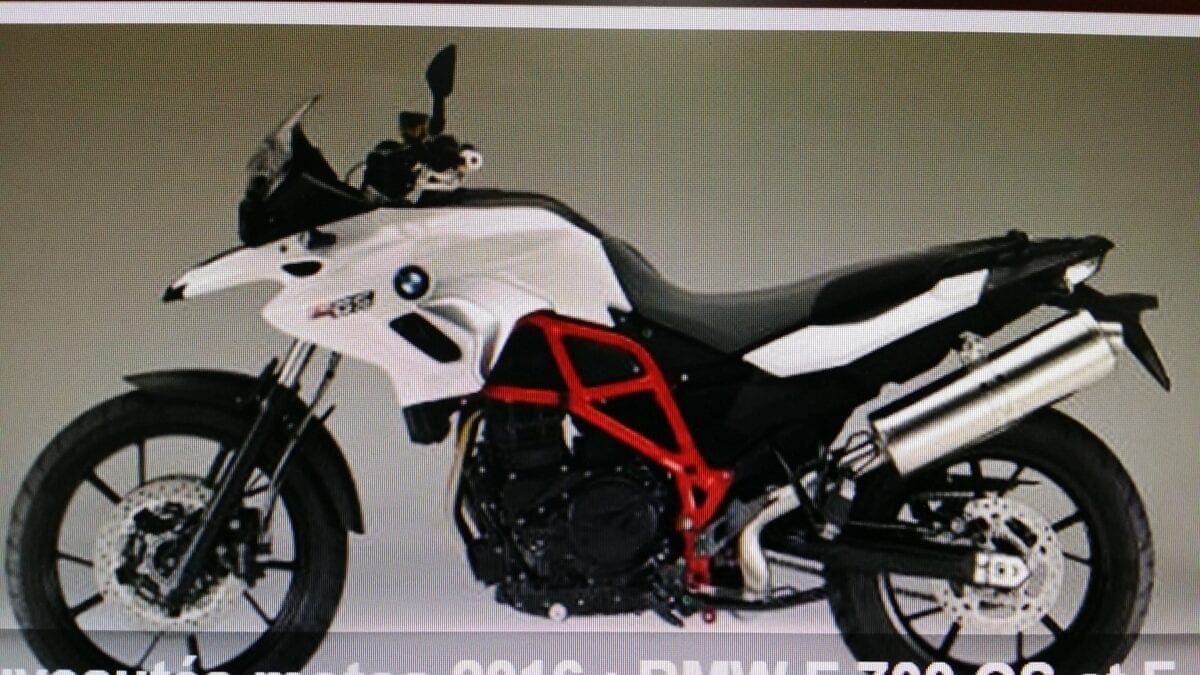 Here's a picture sent to us of the 2016 BMW F700 GS. It's not the best quality picture because it's been taken from a foreign dealer's computer screen, but it gives us enough information to be able to see the 2016 model.
Both the 700 and 800cc versions of the bike are getting a cosmetic makeover for next year including two-tone metallic touches and seat.
There's also five seat heights with four seat variants and an optional chassis lowering version on offer.
We've got no more details on the new bike until BMW release official information on it next week, but once we do have it we'll post it on here.
SCOOP: 2016 BMW F800GS picture grabbed