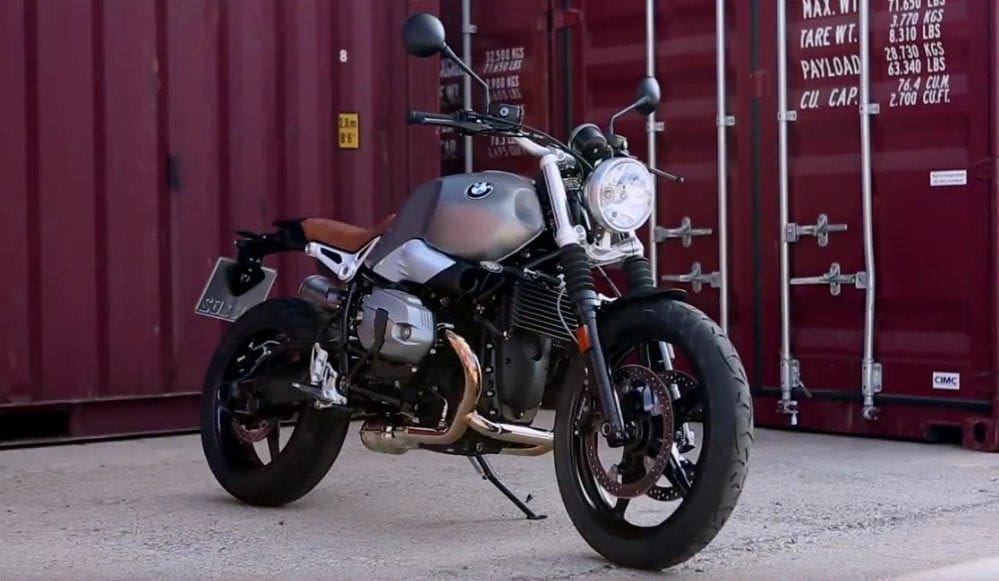 Here's the first finished pictures of the 2016 BMW R nine T Scrambler.
The bike is due to be officially unveiled by the German factory on Tuesday. These images have been snapped ahead of the glitzy launch.
What is clear from these images is that the bike will be launched with two options available, a road-biased version with road-oriented tyres (this is going to be the 'standard' model) and a more 'Adventure' type model with low-profile chunkier tyres and various off-roadey type bolt ons and changes.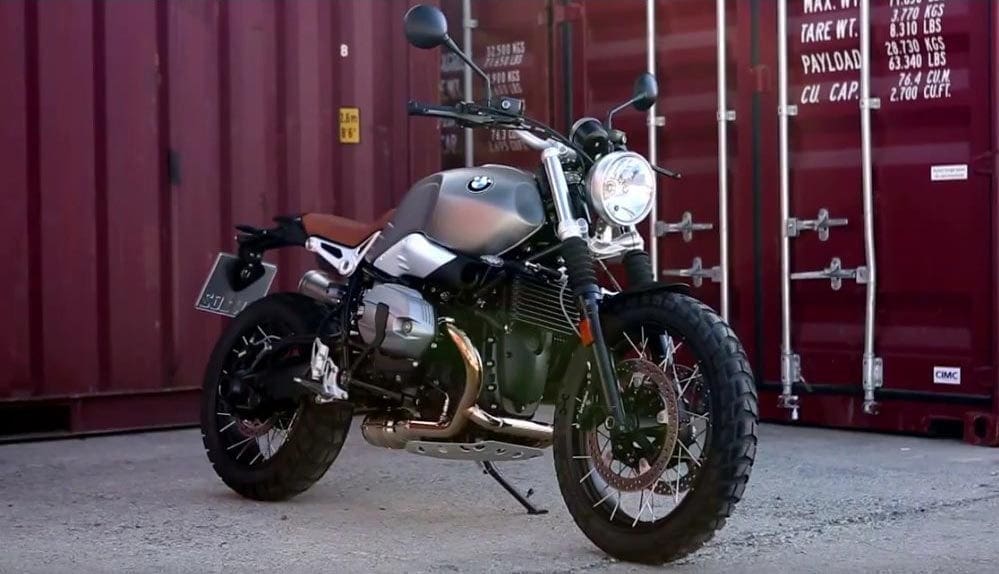 So here it is then, the new Scrambler R nine T in all glory. We kind of prefer the chunkier tyre look, what do you think?
SCOOP: BMW R nine T Scrambler revealed! BOTH versions snapped!