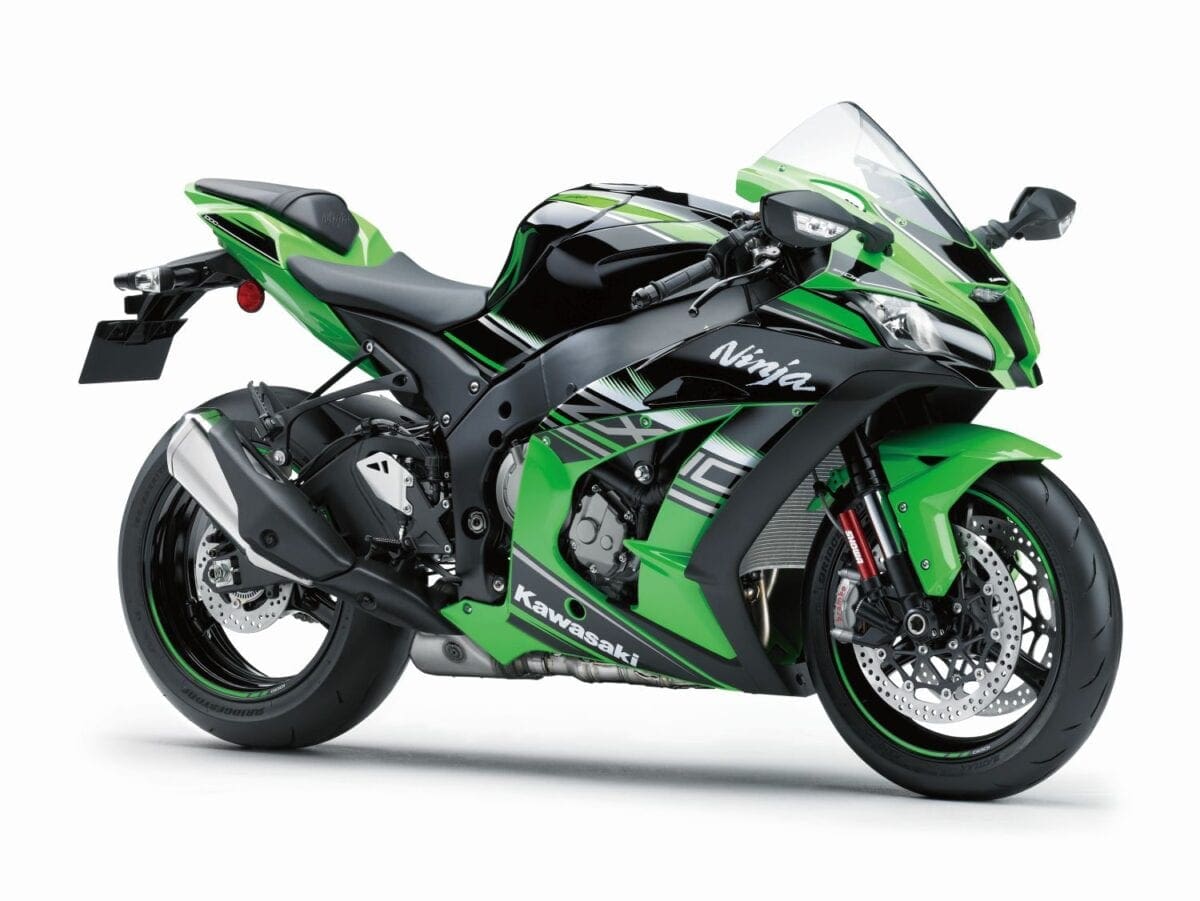 £13,649 is the UK price of the 2016 Kawasaki ZX-10R – plus other prices for range announced by Kawasaki at the NEC show.
Kawasaki UK has announced the prices for the full 2016 range – including the brand new Ninja ZX-10R, J125, ZZR1400 and ZZR1400 Performance Sport models. It has also outlined an exclusive introductory launch rate of 5.9% on the popular K-Options PCP finance plan on the all new Ninja ZX-10R sold and registered by 31 March 2016.
Developed directly with the Kawasaki Racing Team, the new Ninja ZX-10R gets a host of new innovations in terms of chassis, engine and electronic upgrades. It will be priced at £13,649 for the Metallic Matt Carbon grey and £13,799 for the KRT Colour scheme.
Just 75 Winter Edition ZX-10R machines are arriving in the UK. With the same matt black and white livery as the Ninja's tested by the World Superbike Team, the new machine features the KRT 'Snowflake' logo, plus the Japanese kanji 'fuyu' character which means winter. It comes with a road-legal Akrapovic silencer as standard, as well as stainless plates on the yoke denoting its limited edition status as 'One of only 75' 2016 Winter Test editions. It will cost £14,399. Ninja ZX-10R's are due in UK showrooms in the last week of January.
Joining the J300 in the scooter line-up is the J125, a new entry for Kawasaki into the popular 125cc scooter market and A1 riding licence category. Shared features with the J300 include ABS braking, automatic under-seat courtesy light, shutter style security ignition and 12V charger socket. Available in Metallic Anthracite Black and Metallic Frosted Ice White for £3,799 and a special edition of Metallic Anthracite Black and Candy Blazed Green for £3,899.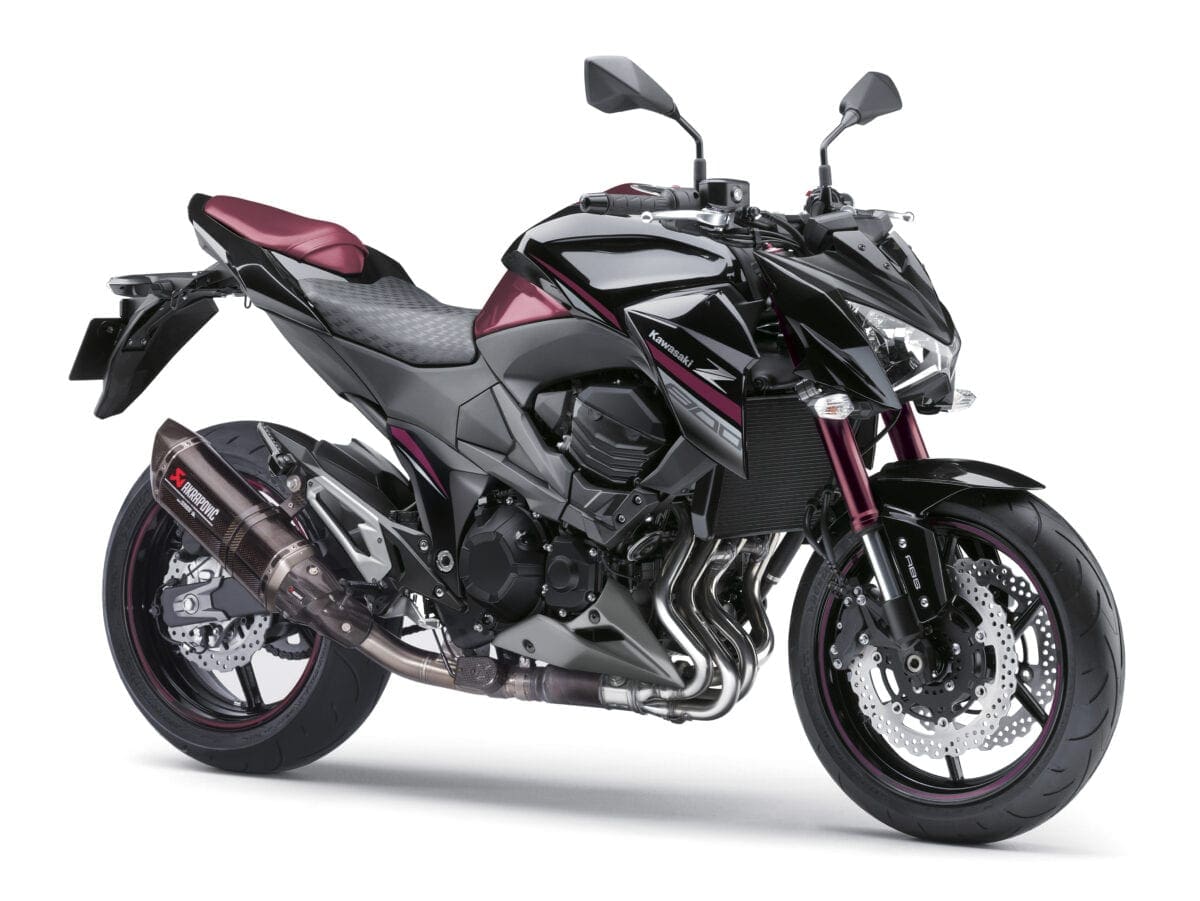 Also joining the 2016 range are the special Z800 and Z1000 'Sugomi Editions' – with new Candy Crimson Red and black colou