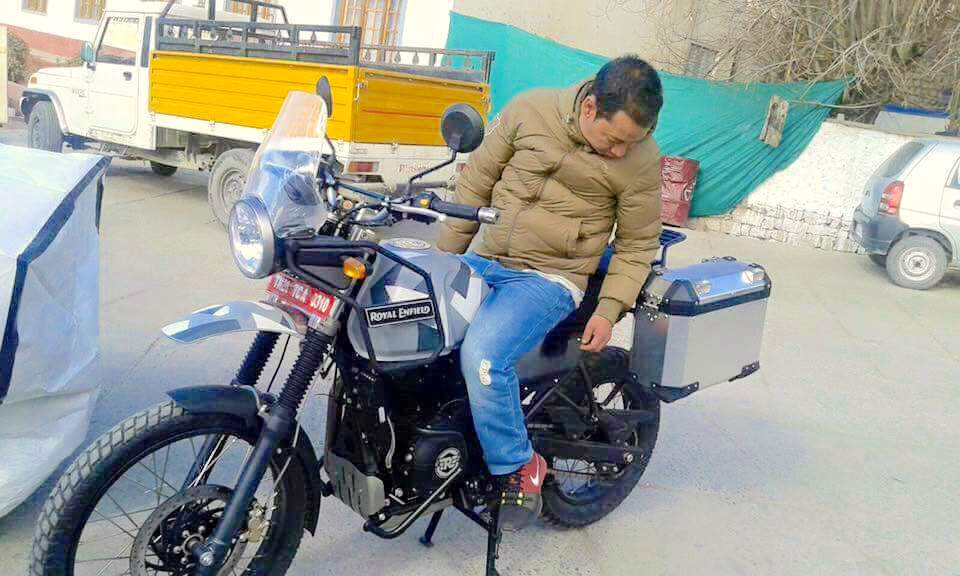 Royal Enfield Himalayan finished prototype snapped.
Here's the best picture yet of the 2016 Royal Enfield Himalayan, a bike that's due to be officially released from the factory in January.
The bike has been spotted testing in India over the past few months, but that mule bike has been painted matt  black and carried lots of temporary body parts to hide the actual look of the finished bike.
This picture shows the Himalayan in finished silver (we're unsure if the camo touches will be in the finished bike, but they look like they will be on there like this – you wouldn't run the factory name badge over the camo paint like this, usually), the bike also gets the final set of approved bodywork fitted and a pair of metal panniers, too.
The bike will appear with an all-new 410cc, oil-cooled motor, it get's a five-speed box but it won't be an arm-ripping monster on the road, it's only going to make 24bhp.